Dinner in the Sky experiences to try in Dubai
Dubai is known for its extravagant dining experiences, but none are quite as exhilarating as Dinner in the Sky. This unique restaurant takes diners hundreds of feet in the air for a once-in-a-lifetime meal. Here are three Dinner in the Sky experiences to try in Dubai.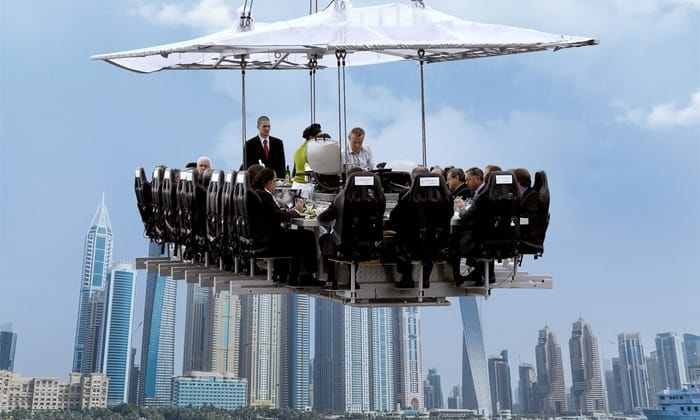 Dinner in the Sky: Dubai Marina
Take in the stunning views of Dubai Marina as you dine 165 feet in the air. This Dinner in the Sky experience offers a six-course meal, prepared by top chefs from the area. Guests are strapped in to their seats and lifted by a crane, creating a one-of-a-kind dining experience. The menu includes dishes like foie gras terrine, grilled beef tenderloin, and a decadent chocolate dessert. This is sure to be a memorable meal for any foodie or thrill-seeker.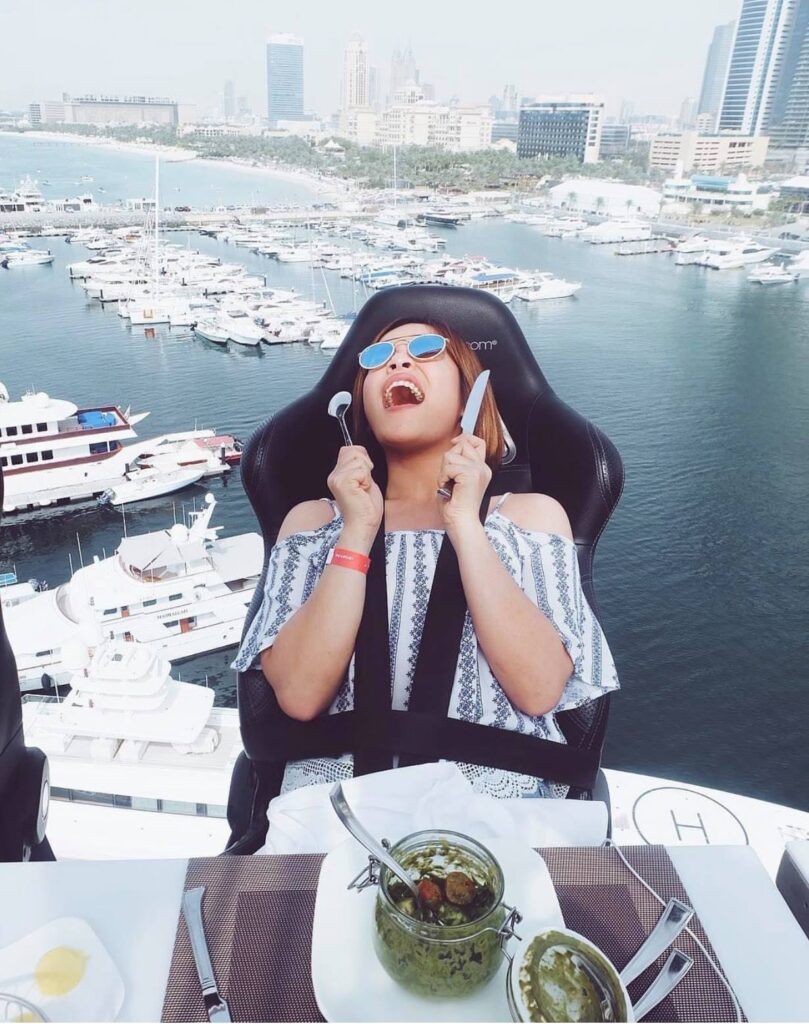 Dinner in the Sky: Dubai Skydive
Combine two adrenaline-fueled activities with Dinner in the Sky at Dubai Skydive. Dine 230 feet in the air while taking in the breathtaking views of the Dubai skyline, including the iconic Burj Khalifa. The Skydive menu features upscale dishes such as marinated beef tenderloin, seared sea bass, and a dessert trio. This experience is perfect for adventure-seekers who want to take their dining experience to the next level.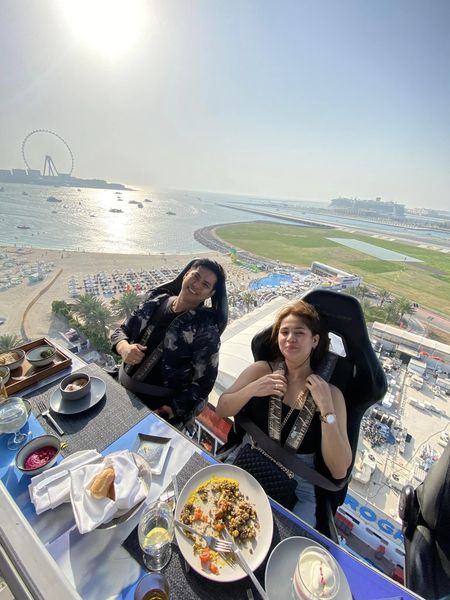 Dinner in the Sky: Dubai Garden
For a more relaxed Dinner in the Sky experience, head to Dubai Garden. This peaceful setting offers stunning views of the Miracle Garden as you enjoy a four-course meal. Dishes include mushroom risotto, seared salmon, and a deconstructed cheesecake. This is a great option for those who want to enjoy the unique experience of Dinner in the Sky in a more serene setting.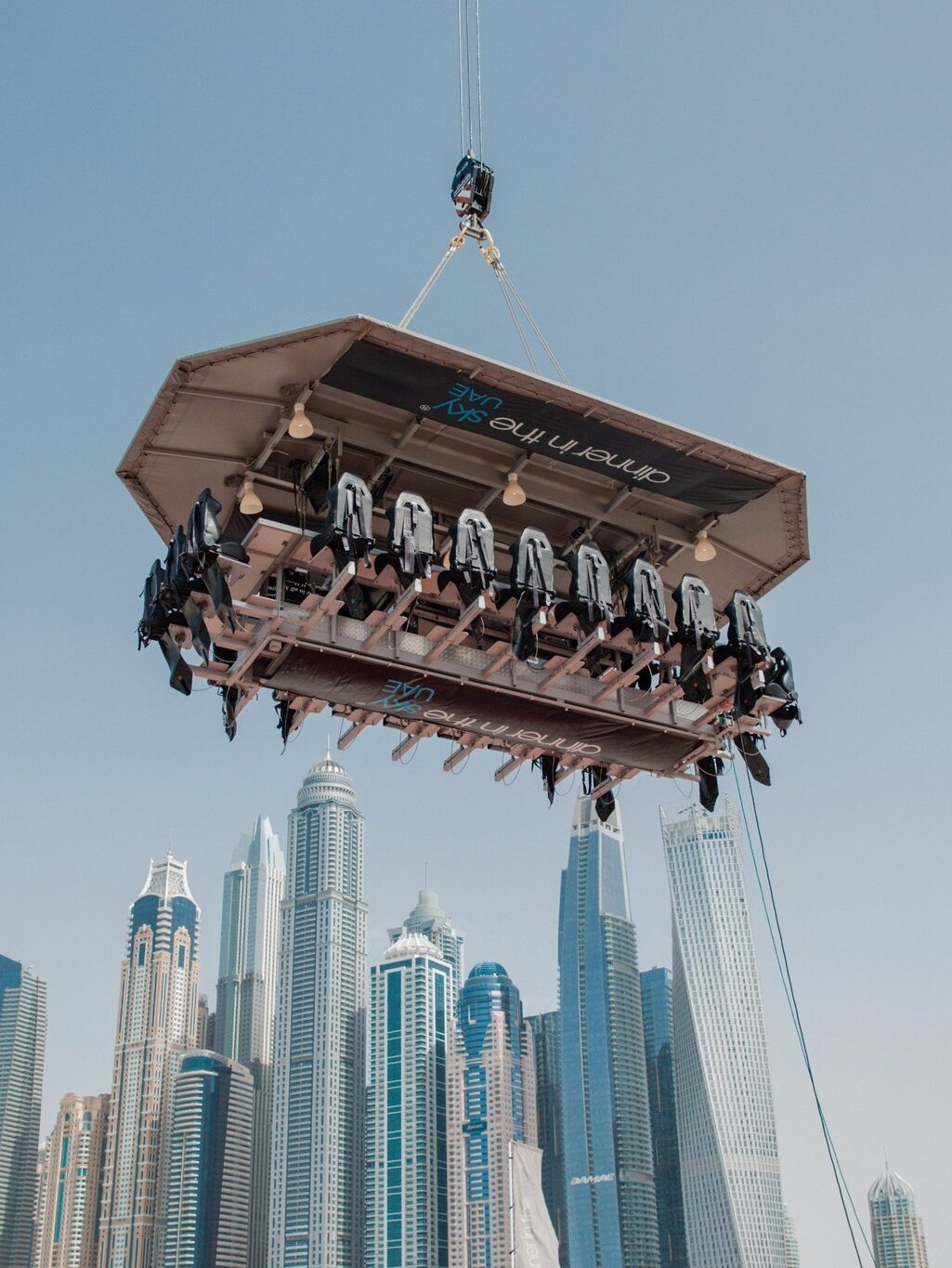 No matter which Dinner in the Sky experience you choose, it's sure to be a meal you'll never forget. From the fine dining to the breathtaking views, this is a dining experience unlike any other. Make sure to book in advance to secure your spot at the table.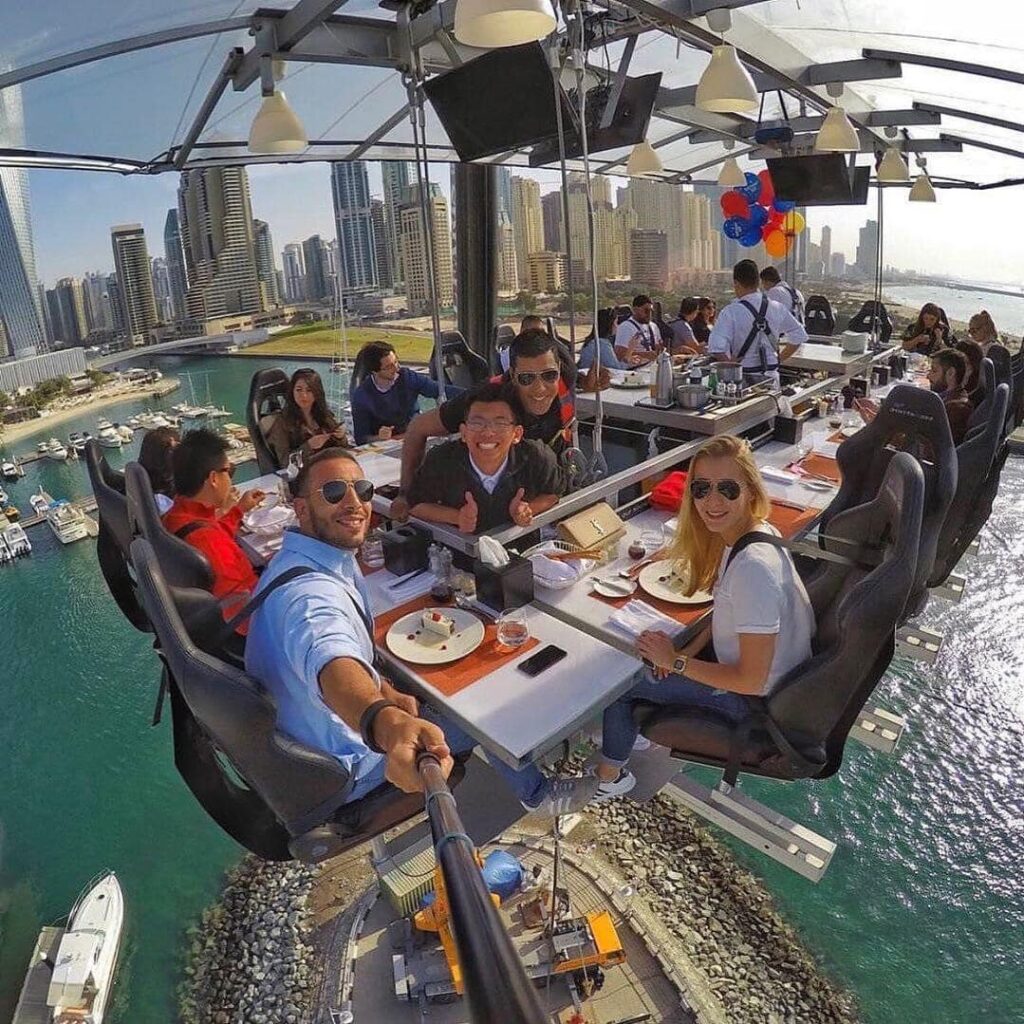 #Dubai, #FineDining, #AdrenalineRush, #DinnerintheSky,