The Big Basket Building
The Longaberger Company, renowned for handcrafted baskets, situated in Newark, Ohio, possesses an office building unlike any; The Big Basket Building. Inception of this extraordinary building stems from the company's essence – Basket-making. Understandably often termed as the world's biggest basket, it's a veritable testament to novelty converging with functionality in architectural design. This article will explore the intriguing backstory of the Big Basket Building and its incredible architectural finesse.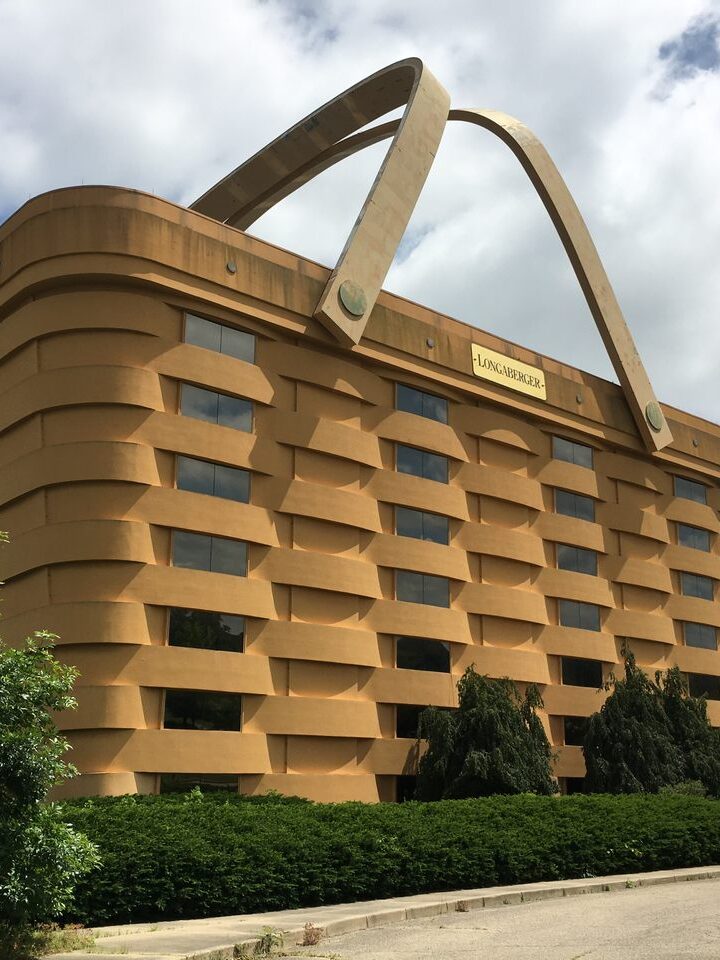 The Big Basket Building was the tangible manifestation of Dave Longaberger's vision, the founder of the Longaberger Company (Marsh, Fiona. "Big Basket." CCI Online, 2009). He conceived the audacious idea to architecturally translate his company's product identity into an officespace. Data states that the building was constructed in 1997, engulfing into a seven-story structure that is 160 times larger than Longaberger's Medium Market Basket, the model it replicates.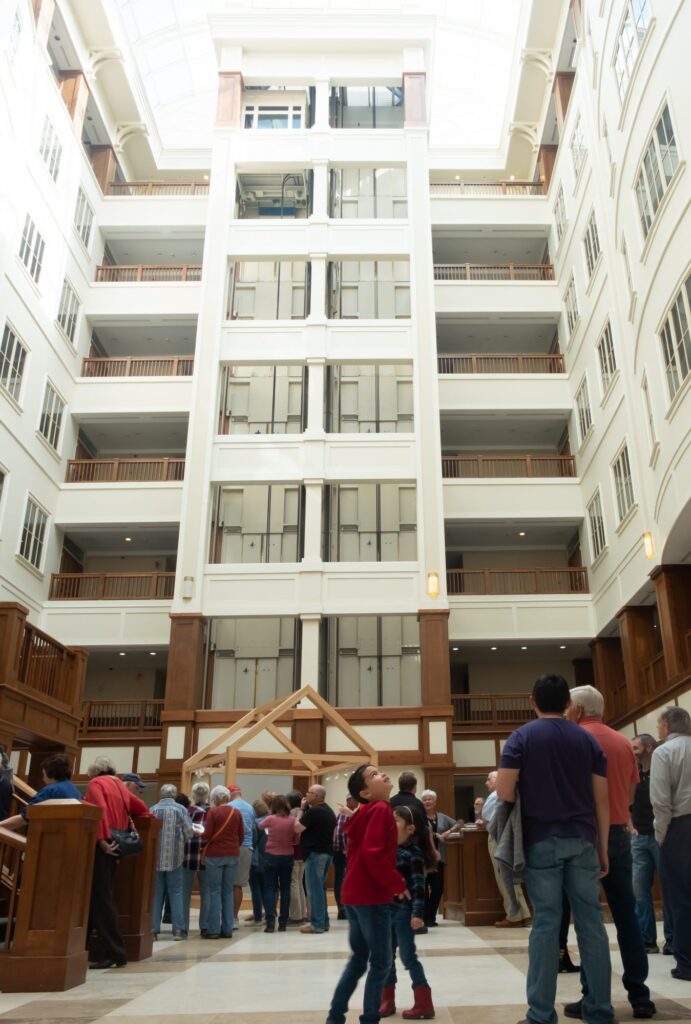 Renowned architects NBBJ and Korda Nemeth Engineering carried out the meticulous ideation of the basket directly into a workspace, incorporating 30,000 square feet of space in each of the seven floors (Ellison, Ayla. "The World's Most Unique Buildings." Business Insider, 2013). Two 75-ton heated handles completed the unique basket-basket design of the Big Basket Building. Despite their monumental weight, these handles functioned as design elements and would not actually carry the basket-shaped structure's weight.
The building's exterior was erected with stucco over a steel infrastructure, giving the appearance of actual basket weaves. The interiors were created with cherry wood, a distinctive element in Longaberger baskets. Packed with facilities, the complex offers an auditorium, a restaurant, and a fitness room. These comprehensive features solidify the Big Basket Building as a lustrous example of functional architecture.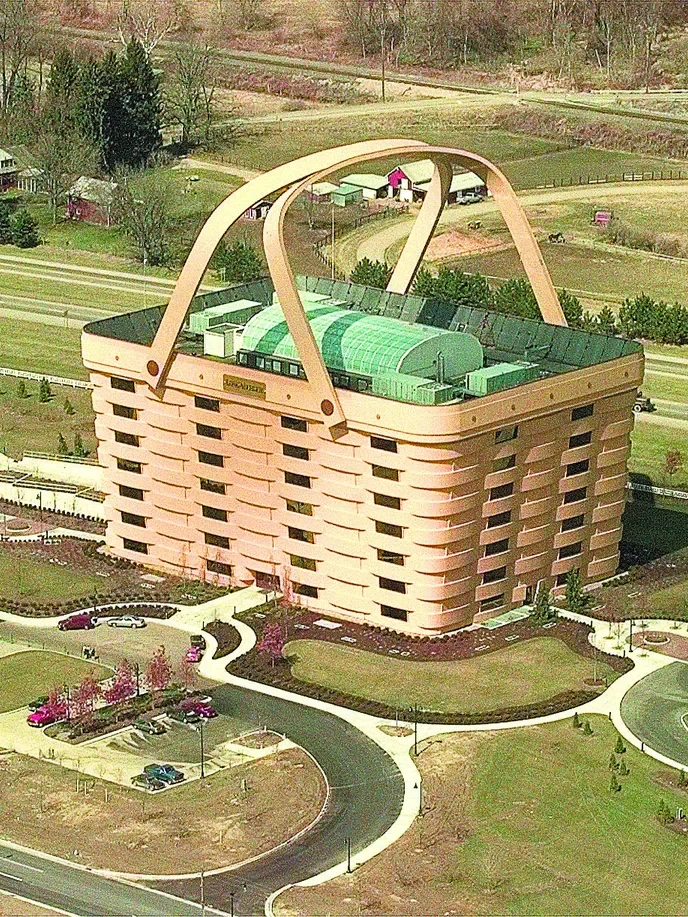 The Big Basket Building, despite its novelty and functionality, faced dreary days in the aftermath of Longaberger Company's bankruptcy in 2018 (McDonald, Alan. "Longaberger Basket Building Saved." Forbes, 2020). The future for this one-of-a-kind structure seemed uncertain. However, in 2020, the building was purchased by Historic Newark Basket LLC, an entity closely related to Canton developer Steve Coon, who expressed plans to resurrect it as a luxurious hotel.