The Enchanting Giant Shoe House at the Hanging Gardens
The Hanging Gardens on Mumbai's Malabar Hill district holds a unique marvel that captivates children and adults alike – the Giant Shoe House. Nestled right next to the beautiful Kamala Nehru Park, the giant shoe house has become a significant landmark in Mumbai city and a must-visit attraction for those visiting the Hanging Gardens.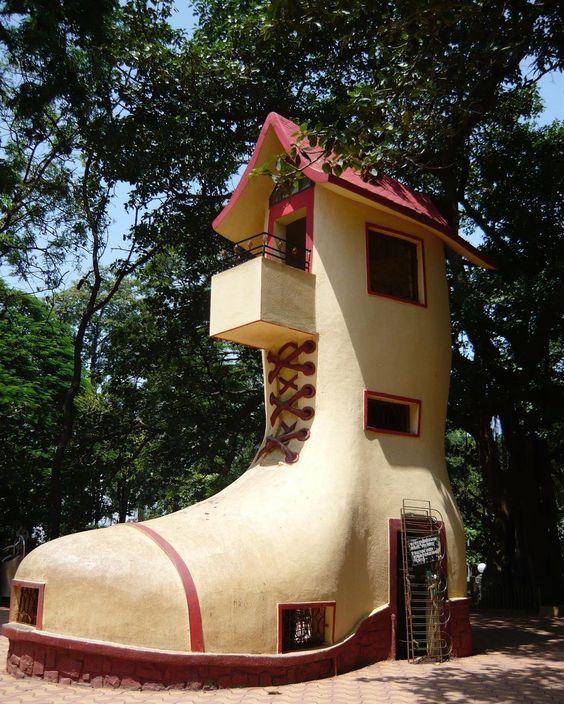 A larger-than-life speckled structure that entices from afar, the Giant Shoe House is an old woman's shoe brought to life from the popular nursery rhyme, "There was an Old Woman Who Lived in a Shoe." This gigantic shoe has been attracting countless children from across the city and tourists from all over the world for many years.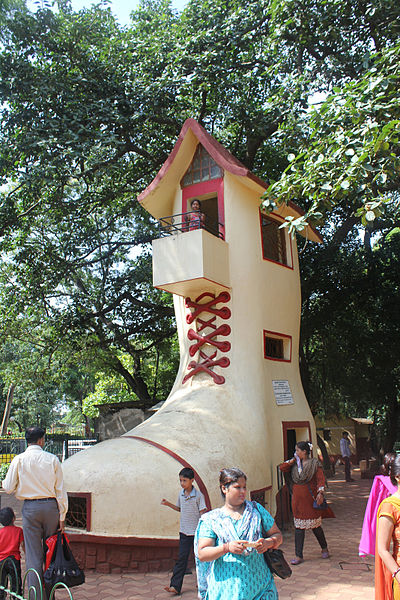 Built with concrete, this hollow shoe is three-stories high, captivating every visitor with its grandeur. Children find it delightful as they can enter the shoe and climb its three levels. In terms of architecture, the shoe's design reflects a close resemblance to a boot, with even the detailing of the stitches etched on it.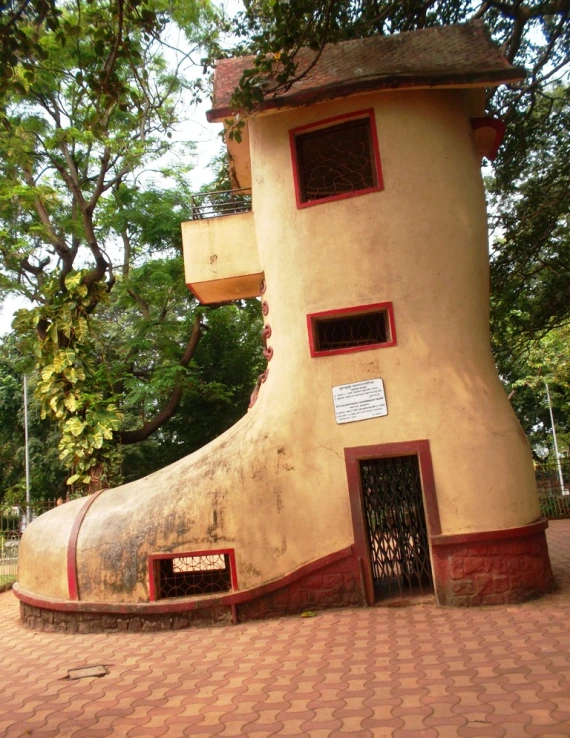 The alluring nature of the Giant Shoe House, however, is not merely limited to its structure. Its location, amidst the lush greenery of the Hanging Gardens and adjoining Kamala Nehru Park, makes it a picturesque and tranquil spot. This shoe house stands tall with a view overlooking the Arabian Sea, the beautifully manicured garden dotted with animal-shaped hedge sculptures around it.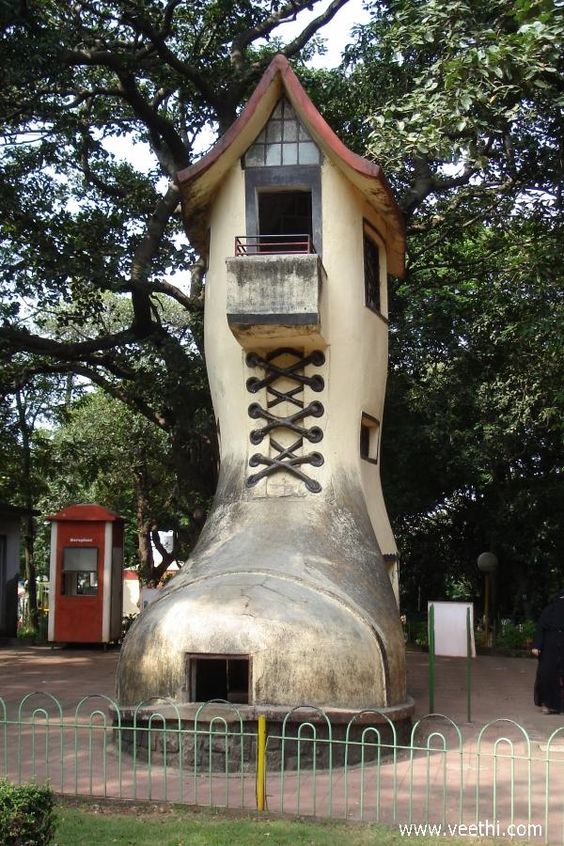 Kamala Nehru Park, stretched across an area of 4,000 square feet, is named after the wife of India's first Prime Minister, Jawaharlal Nehru. This park is celebrated amongst children for its colorful blooming flowers, a mesmerizing sunset view, and, most notably, for housing the enchanting shoe house.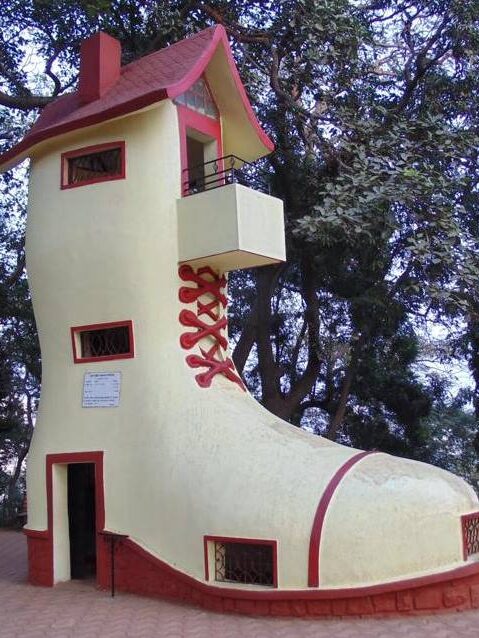 It is relevant to note that the park along with the shoe house remains impeccably maintained by the Mumbai Municipal Corporation. This makes it very safe and clean for children to play around and have an unforgettable experience.
Combining leisure with learning, a visit to the Giant Shoe House and the adjoining Kamala Nehru Park makes for an enriching outdoor experience for children. Whether it's the adventurous climb inside the shoe house, the awe of looking at the elegantly manicured gardens, or the joy of spotting beautifully shaped hedges, the experiences are bound to leave children and their families with cherished memories.