The Treetop Skywalk in Tennessee
Located in the heart of the Smoky Mountains in Tennessee, the Treetop Skywalk is a magnificent attraction unveiling a new perspective of nature's mesmerizing beauty. Innovatively constructed, the Skywalk holds the unique position of being the longest tree-based bridges in the United States. The eco-tourism site offers visitors a unique bird's-eye view of the forestry, inviting them to engage with nature on an unforgettable, intimate level.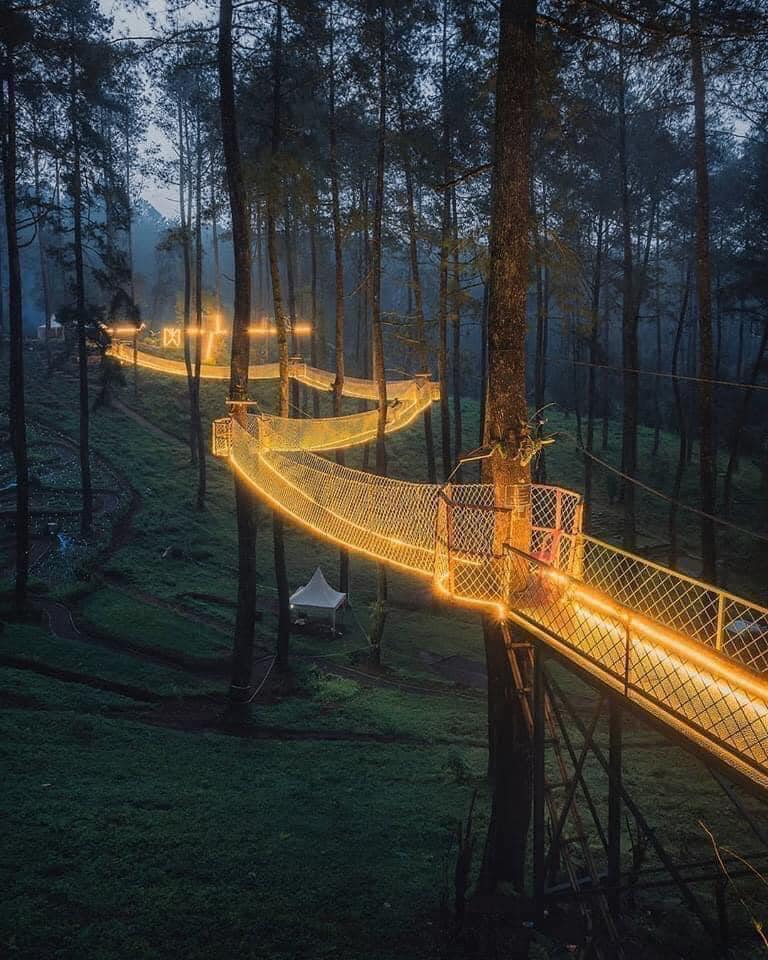 Sprawling across the skyline for approximately 800 feet, the Treetop Skywalk embarks on a path along the upper parts of ancient trees in the Gatlinburg region(1). Visitors traverse 15 connected sky bridges, elevating them over 50 feet above the ground. This paves the way for a breathtaking aerial view of the lush forest, often bedazzling visitors with the abundance of wildlife sightings, especially birds and squirrels.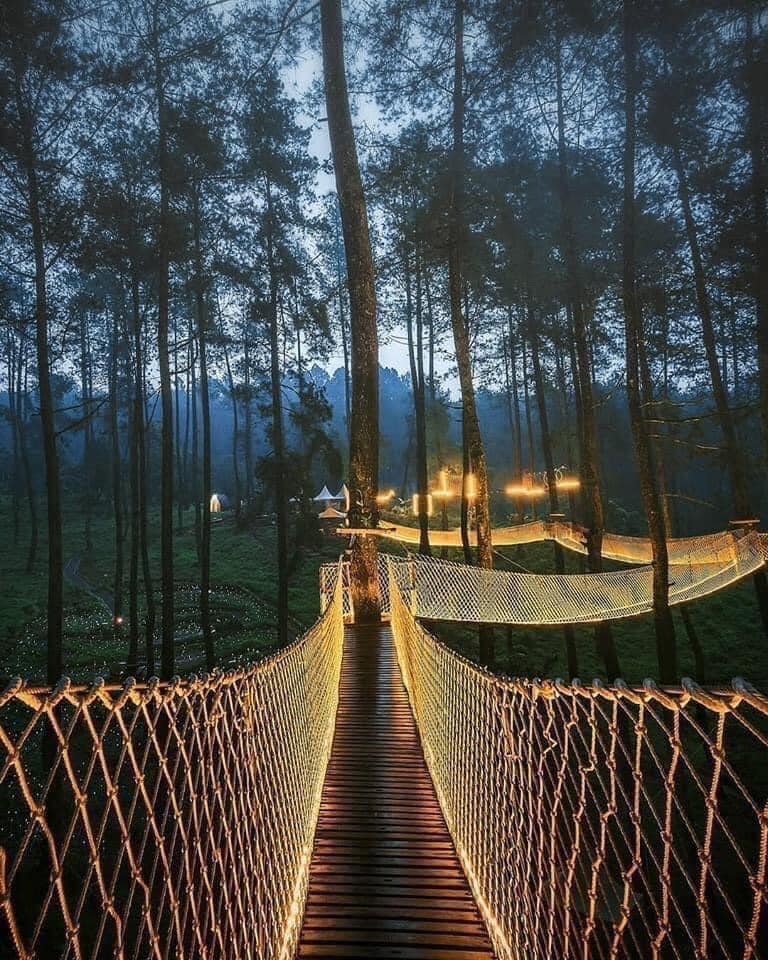 The innovative architecture of the bridges is ingeniously designed to blend in seamlessly with the environment. Constructed adhering to stringent safety measures, the bridges are suspended using tree-friendly methods, ensuring minimal impact on the flourishing forestry(2). This is in resonance with the core philosophy of Treetop Skywalk, which emphasizes co-existence with nature while being able to appreciate its stunning splendor.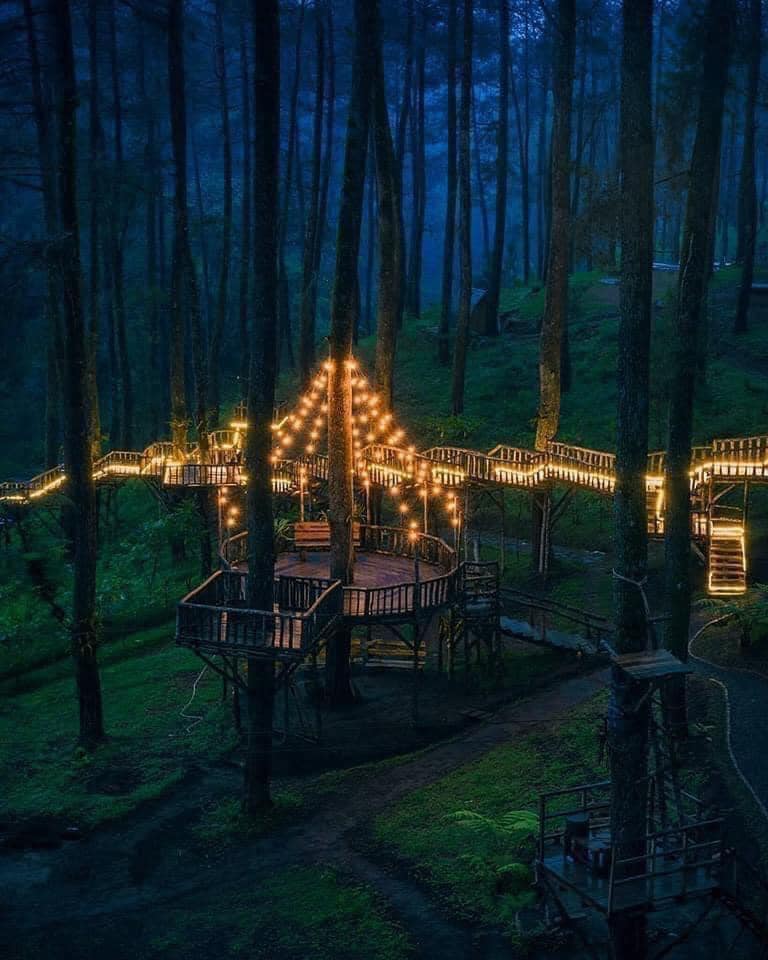 The highlight of the Treetop Skywalk is its expansive network of suspension bridges, presenting a sweeping view of old-growth trees. As America's longest tree-based bridge, it augments Gatlinburg's reputation as a haven for nature lovers and explorers. Many visitors have equated walking along the skyline as akin to 'floating on air,' lending an ethereal quality to the experience.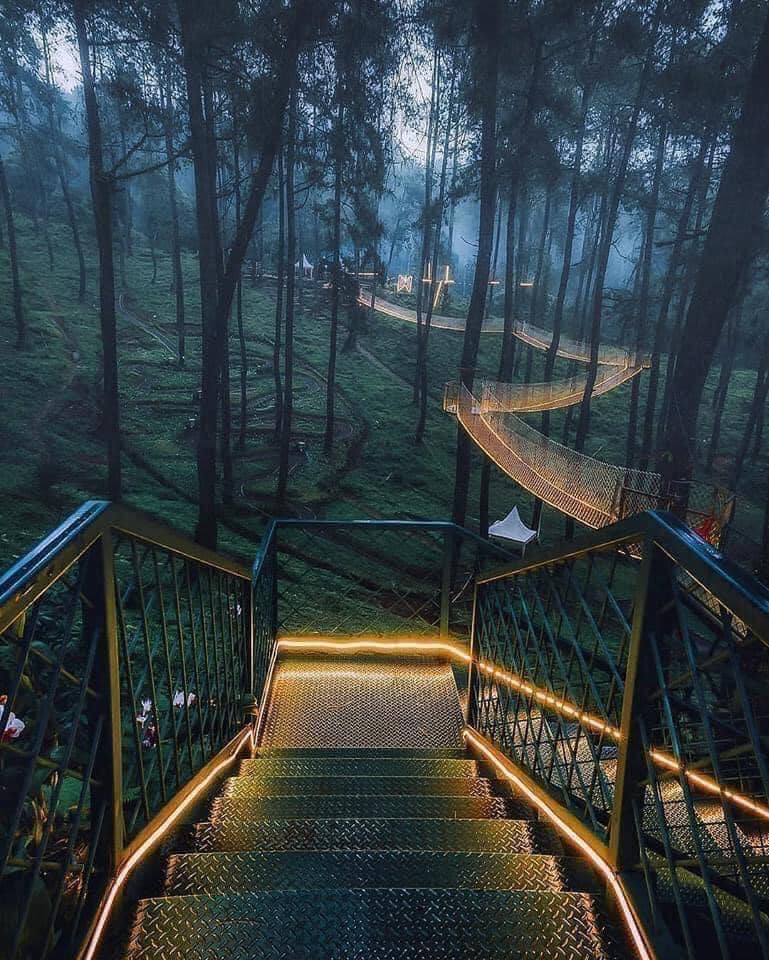 The Treetop Skywalk's commitment to preserving the environment is commendable. It is not just a recreational facility. It is an embodiment of eco-conscious tourism, advocating the importance of protecting natural habitats. The Skywalk is located within the Anakeesta theme park, further enhancing its tourist appeal. Besides the Skywalk, the park offers various activities like zip-lining, mountain biking, and a splendid botanical garden exhibiting the unique biodiversity of Smoky Mountains.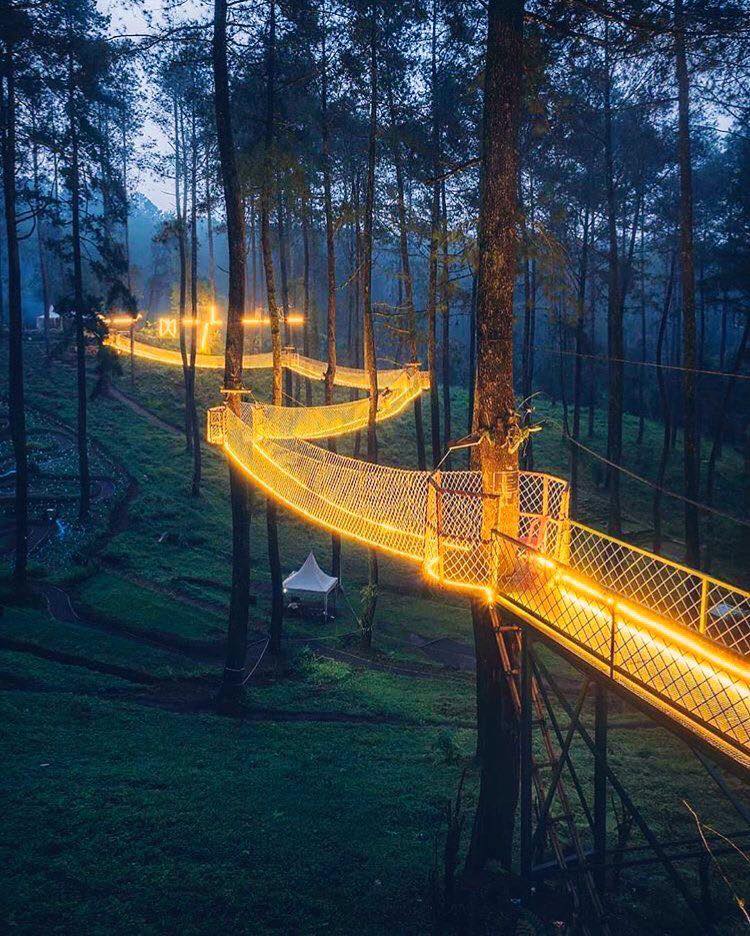 The Treetop Skywalk in Tennessee is not just a significant attraction but, in essence, a testament to the marvels of eco-friendly engineering and a celebration of nature's amazing spectacle. As the longest tree-based bridges in America, the Skywalk has undoubtedly become a significant landmark in Tennessee's tourism landscape. Visitors are offered a chance to walk amidst the treetops, fostering a magical bond with the natural world and creating lasting memories.