"The Flying Kiss" is China's Most Intense Attraction Ride
China, with its enormous potential in technology and infrastructure, has once again proven its prowess by unveiling a groundbreaking outdoor amusement attraction – THE FLYING KISS. Predominantly recognized as the world's tallest rotating gyro tower ride, The Flying Kiss tosses the thrill-seekers into the sky at a striking height of about 492 feet (150 meters), providing a breathtaking aerial view of the city's landscape.
Located at the Romandisea Seven Star International Cultural Tourism Resort in China's Sichuan Province, the ride stands as a monumental entertainment asset of the country. The Flying Kiss portrays two giant human columns reaching out to each other, with the ride itself symbolizing a 'flying kiss'. The two sculptures that represent a man and a woman symbolize a romantic tale of love where they are reaching out for a kiss.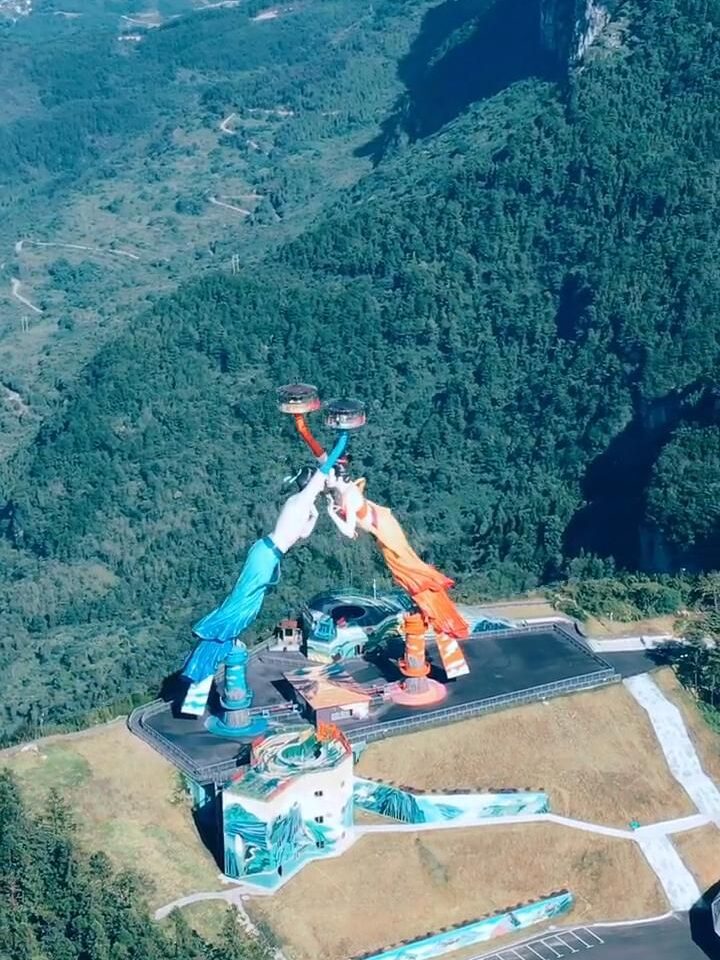 This one-of-a-kind amusement ride has a dual rotating observation deck instead of the conventional seats or cabins seen in most gyro tower rides. The dual deck glides the passengers upwards in a slow rotational movement, providing a panoramic view of the surrounding landscape. When the decks reach the heads of the gigantic statues, the faces of the statues light up, symbolizing a romantic moment of a kiss.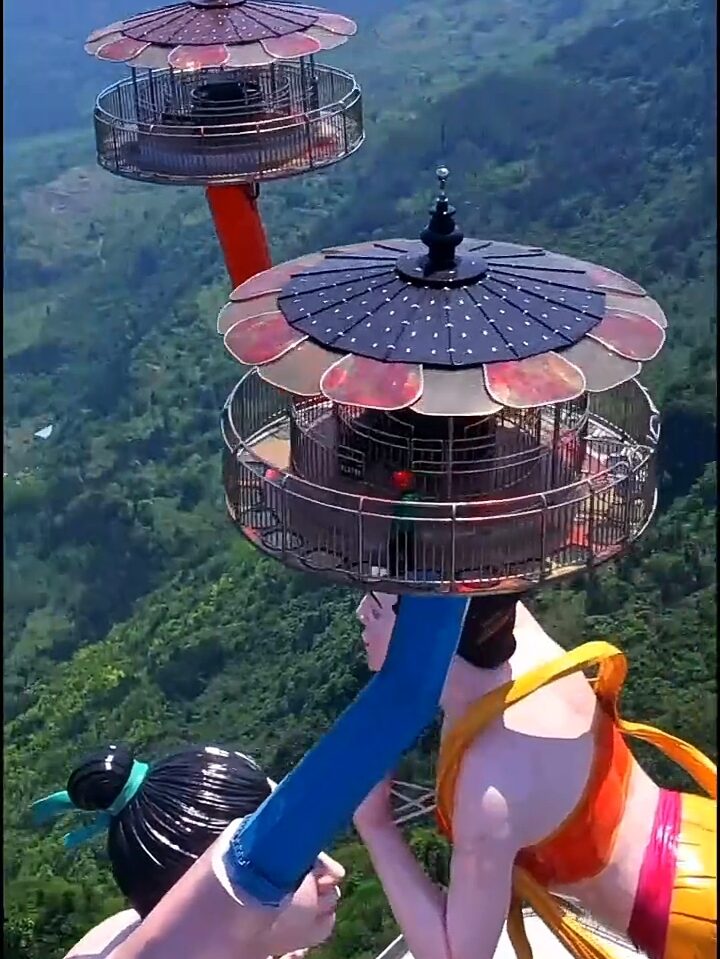 As the decks reach the zenith of the tower, the visitors can enjoy an unobstructed 360-degree view of the beautiful resort and the picturesque scene of the Chongqing city skyline. In addition to that, the ride has a viewing time of approximately 13 minutes, which is considerably longer compared to other standard observation rides. This phenomenally extends the thrilling experience for the riders.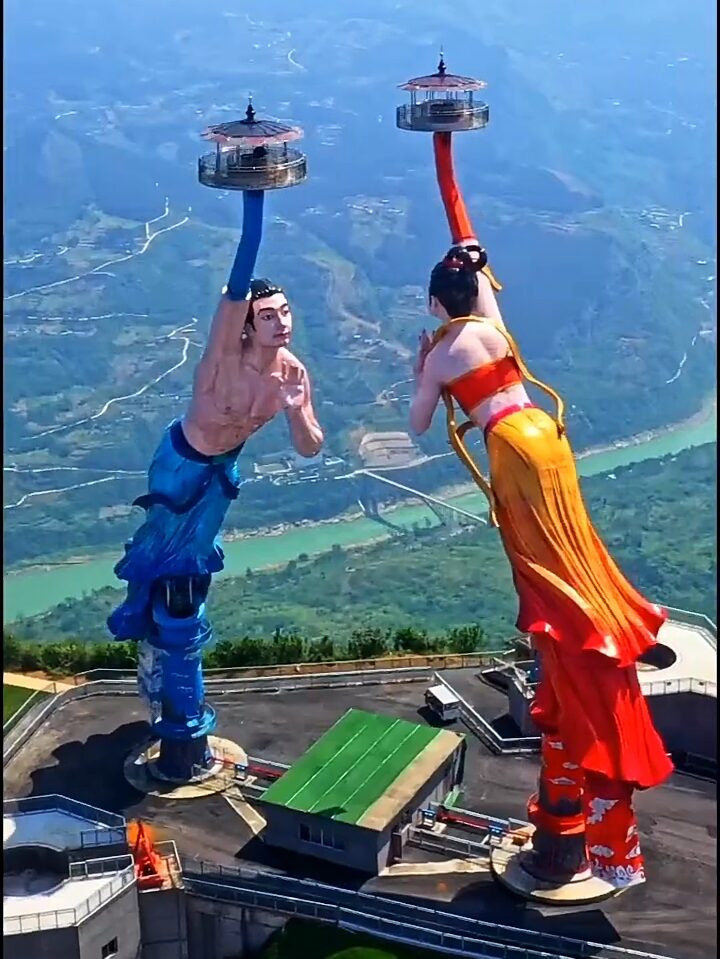 The Flying Kiss has indeed set the bar high in the domain of amusement attractions, signifying the revolutionary engineering feat that China is capable of accomplishing. It is not just an amusement ride but also an architectural marvel and an epitome of creative conceptualization that well represents the tale of eternal love.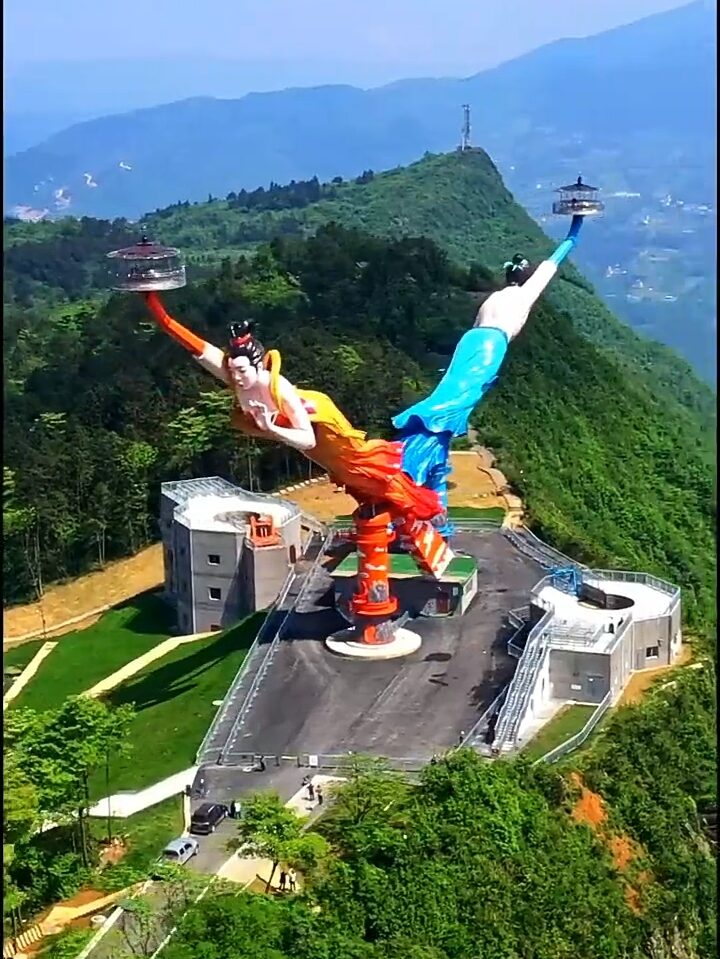 The ride's design, height, and functionality make it a must-visit tourist attraction, taking the concept of amusement rides a notch higher. With the aesthetics of this ride coupled with the romantic essence and technological advancements, The Flying Kiss defines a new era of theme park attractions that are enthralling, exciting, and unique.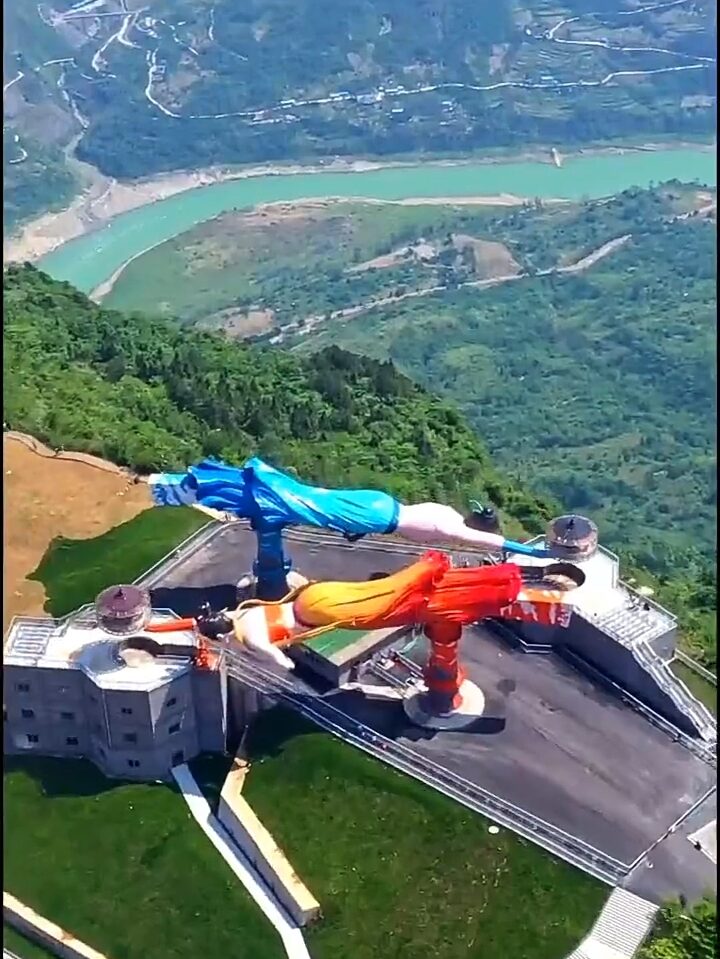 The Flying Kiss indeed lives up to its hype and presents an unforgettable experience to thrill-seekers. Adventurous souls and even those looking to witness an awe-inspiring view of the Chinese cityscape would undoubtedly find this ride memorable. Hence, your next visit to China should certainly have The Flying Kiss in the itinerary if you seek thrill, romance, and an unmatched perspective of the city.