Scale Lane Footbridge: A Unique Pedestrian Swing Bridge in Hull, England
Scale Lane Footbridge is an apostrophe-shaped pedestrian swing bridge that crosses the River Hull in Hull, East Riding of Yorkshire, England. The bridge, which was designed by McDowell+Benedetti and opened in 2013, connects Hull's Old Town with The Deep, Hull's award-winning aquarium.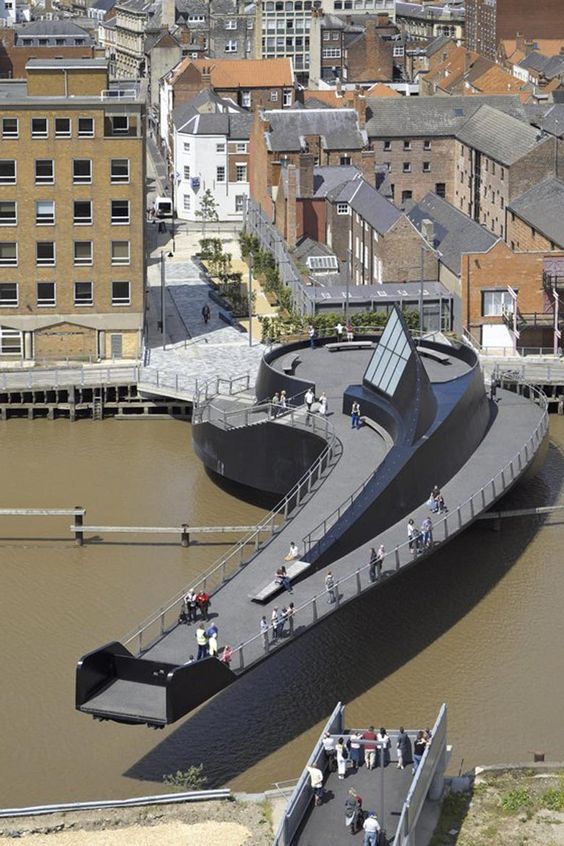 The bridge is an engineering marvel that swings open to allow river traffic to pass through. It has two main spans that pivot on a central pier, creating an interesting apostrophe shape. The bridge is made of weathered steel and glass, giving it a sleek and modern look that blends well with the surrounding urban landscape.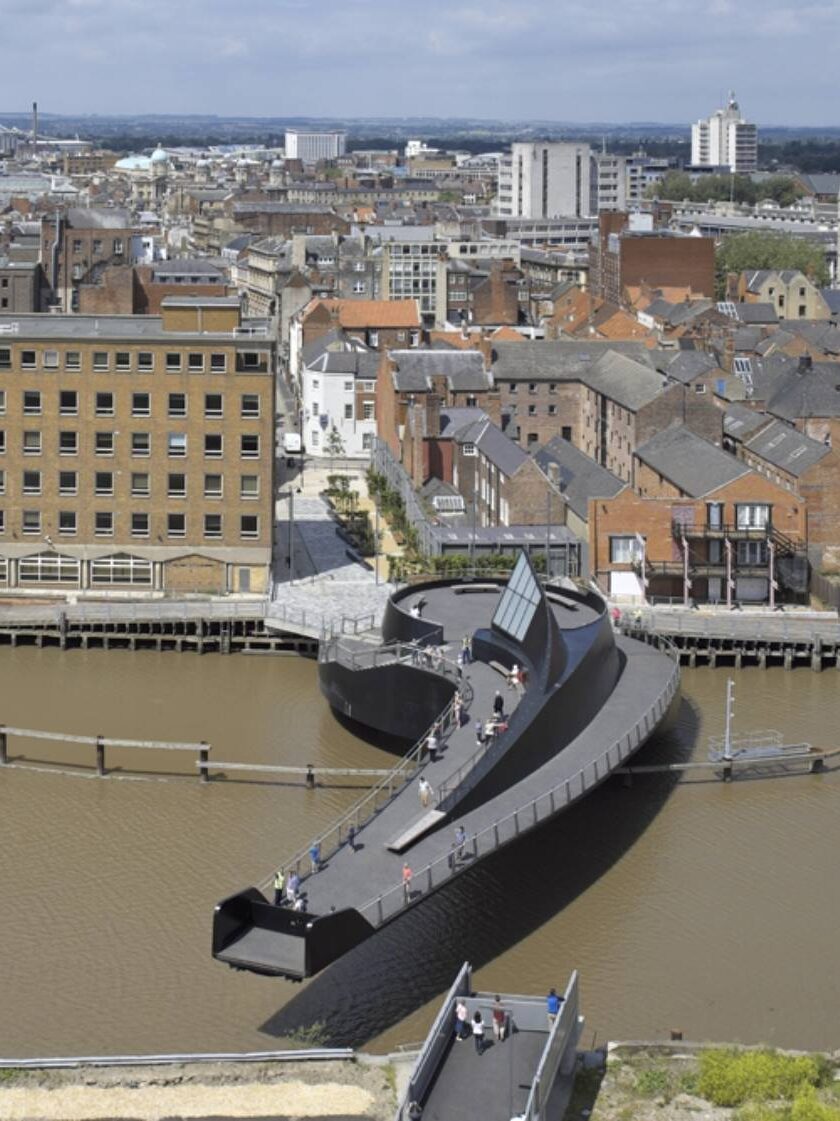 One of the most unique features of the Scale Lane Footbridge is its swing mechanism. The bridge can rotate up to 45 degrees, allowing even the largest barges and boats to pass through. The swing mechanism is powered by hydraulic cylinders located in a control room underneath the central pier. It takes just a few minutes for the bridge to open and close, making it incredibly efficient and practical.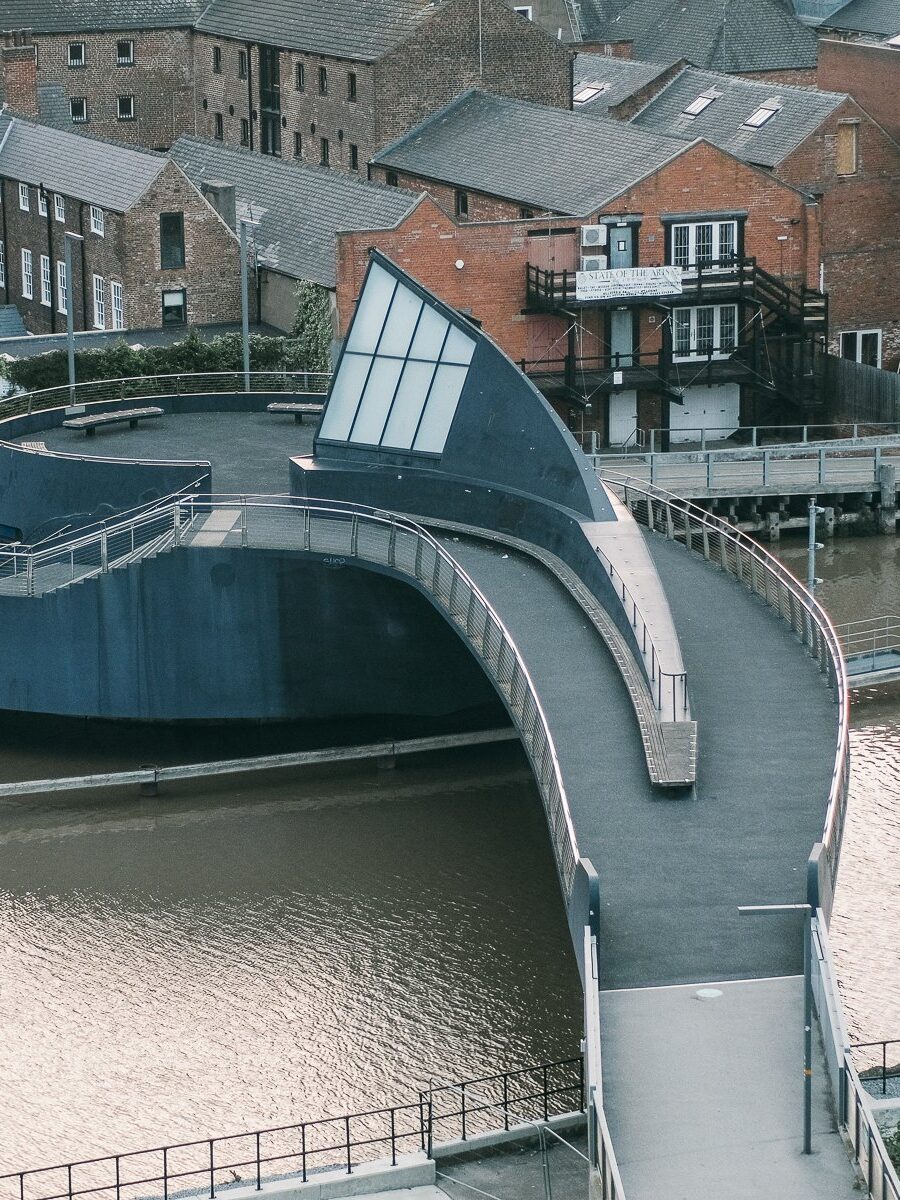 Another interesting aspect of the footbridge is its lighting. The bridge is illuminated at night by a series of LED lights, creating a stunning visual effect that has become a popular tourist attraction. The lights change color depending on the time of day, with blue hues during the day, and pink and purple shades at night.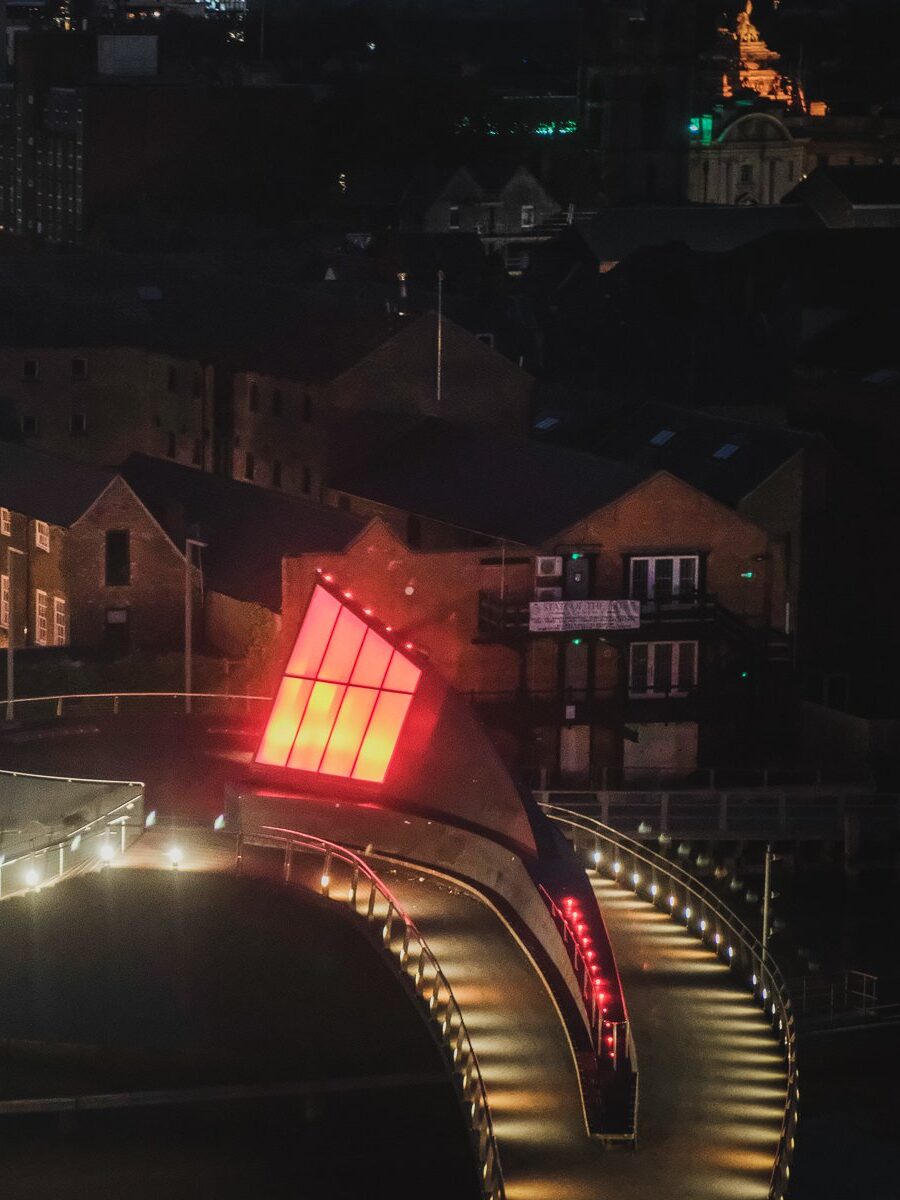 The Scale Lane Footbridge is not only an engineering marvel, but also an important part of Hull's cultural heritage. The city has a long history of bridge building, with the first bridge over the River Hull dating back to the 12th century. The Scale Lane Footbridge, therefore, is a modern tribute to Hull's rich bridge-building tradition.
#ScaleLaneFootbridge, #Hull, #pedestrianswingbridge, #engineeringmarvel, #culturalheritage,