Putin House in Sochi, Russia
Ensconced in the picturesque city of Sochi, Russia, the home termed the 'Putin House' has come to symbolize forward-thinking architecture. This innovative and distinct structure was the brainchild of the talented Ukrainian architect Roman Vlasov.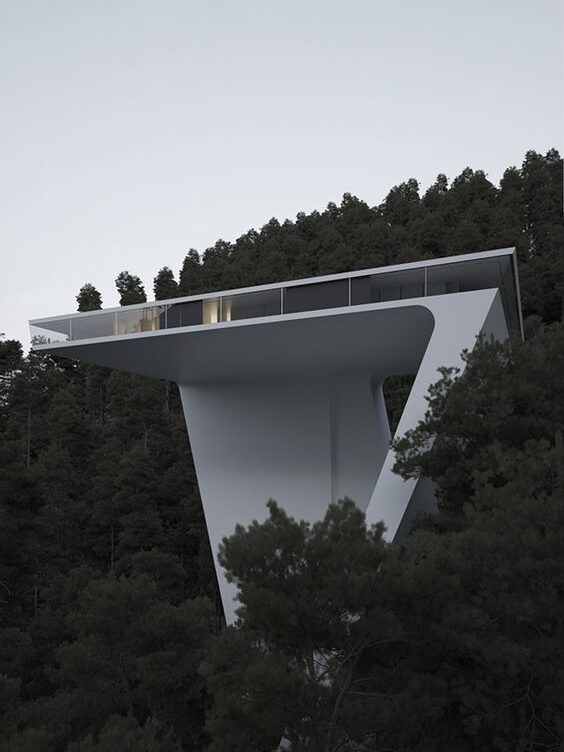 Unofficially named the 'Putin House,' it's essential to clarify that the structure is not owned or lived in by Russian President Vladimir Putin, and neither did Vlasov design it specifically for him. The moniker has stuck primarily due to its grandeur and location, but the concept is solely an expression of Vlasov's ingenuity and unique vision.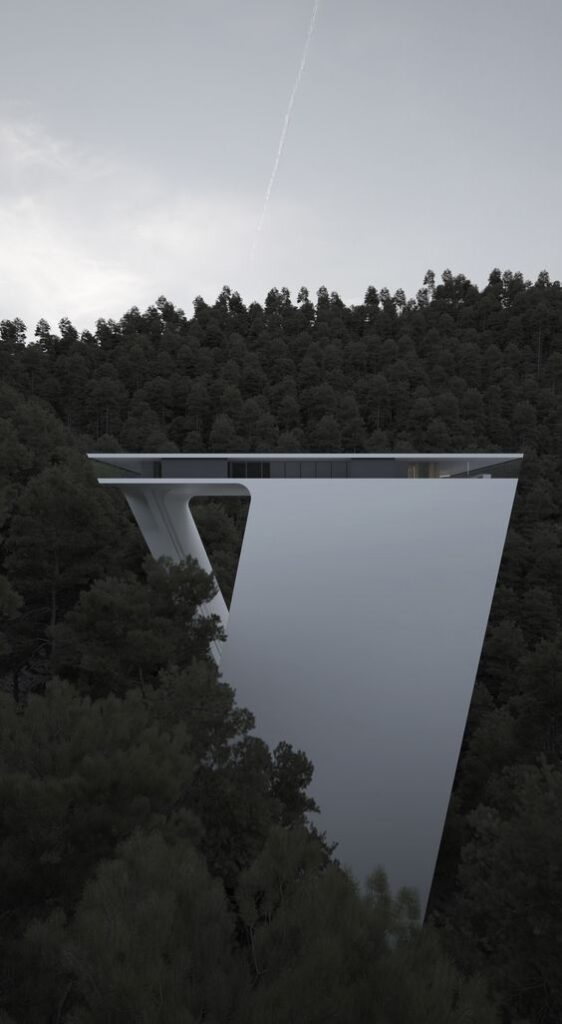 Roman Vlasov's design for the Putin House is a departure from traditional architectural norms and is projected as a floating structure, relying on a cantilever system to provide the illusion of suspension in mid-air. The design is a strategic utilization of negative space that defies standard architectural principles.
The exterior design of the Putin House is breathtaking, with a visual facade that is both simplistic yet subtly complex. A glass-walled swimming pool forms the bottom floor, creating an aesthetically pleasing transparency that also offers panoramic views of the Black Sea.
The top floor, appearing to hover above the pool, houses the primary living quarters. The design allows for ample natural light to pour into the home, harmonizing indoor and outdoor living, and maintaining a seamless connection with the environment around it. It truly redefines luxury and provides unparalleled privacy and tranquility, making it a standout structure in the domain of residential architecture.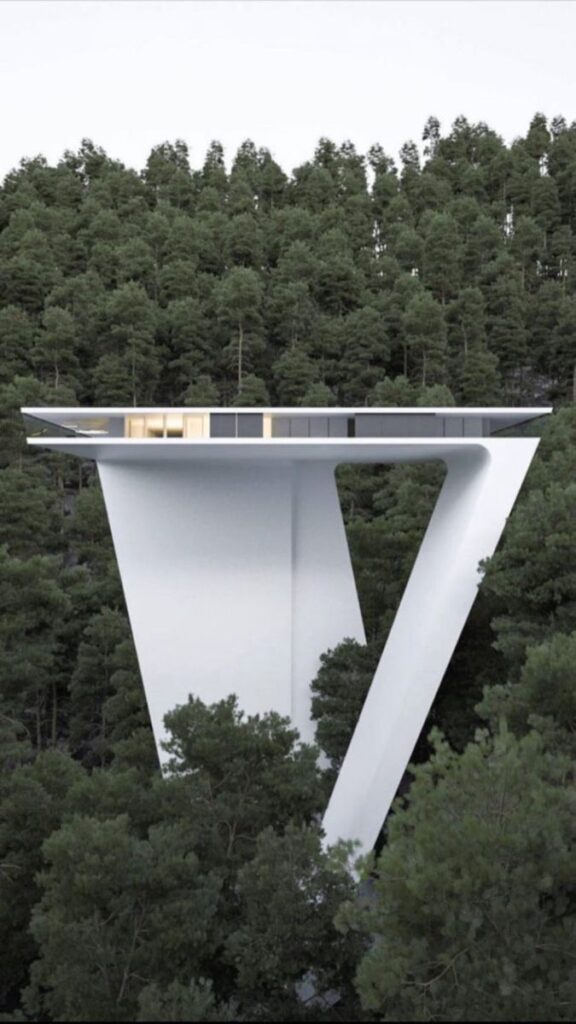 It is the unmistakable articulation of modernism and originality that adds to the magnificence of the Putin House. The structure's spatial dynamism reinterprets the relationship between architectural form and function, providing a balance that effortlessly captures the essence of contemporary architecture.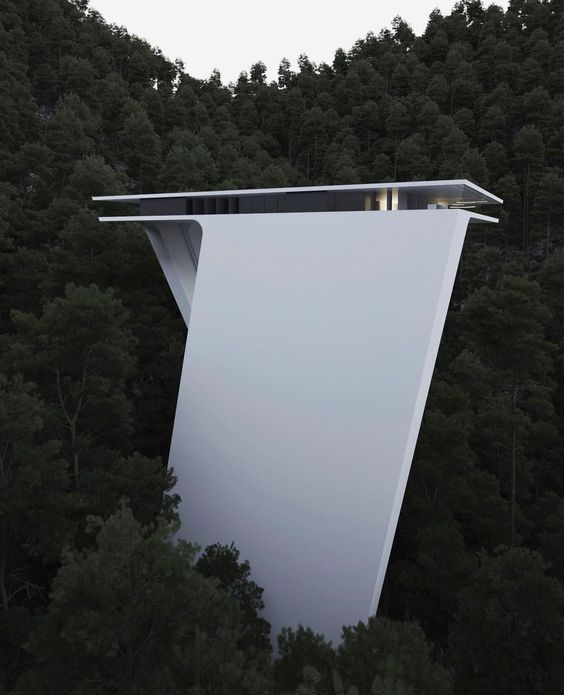 While Vlasov's creation is a welcome departure from routine architectural trends, it also poses challenges. The complexity of the cantilever framework, the structural integration of the glass-bottomed swimming pool, and the house's overall 'floating' design principles would require careful planning, exceptional engineering skills, and meticulous execution.