Louis Vuitton Yacht Design In Photos
The luxury brand Louis Vuitton has made its foray into the world of yachts, aiming to redefine opulence at sea. Collaborating with advanced AI algorithms, they have created a superyacht concept that combines elegance and innovation, encapsulating the essence of the Louis Vuitton brand.
1.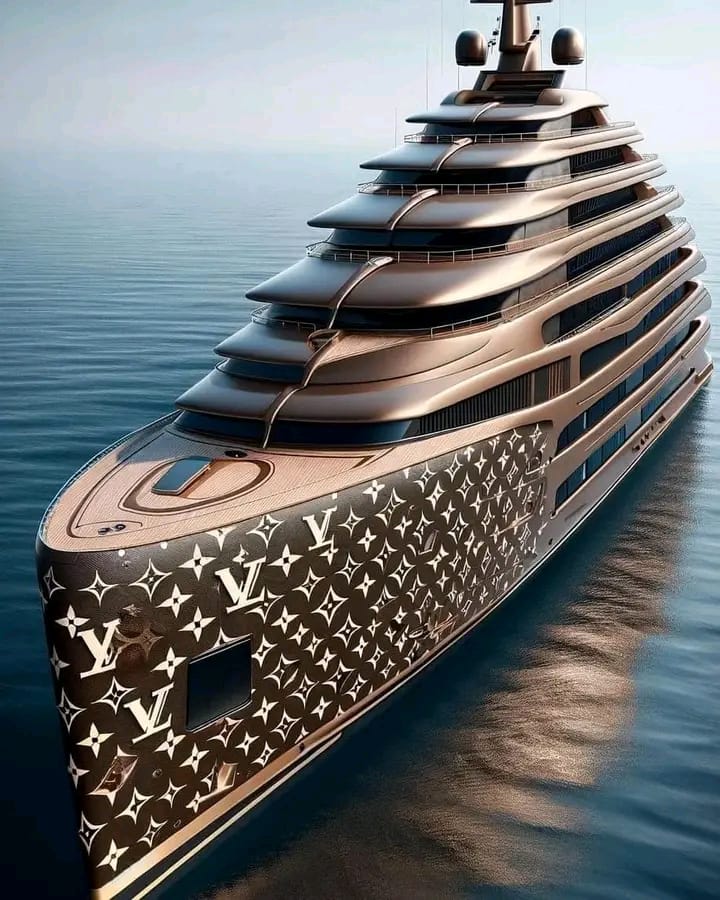 You can see the unmistakable Louis Vuitton design aesthetic reflected in every aspect of the yacht, from the sleek lines of the exterior to the sumptuous finishes of the interior.
2.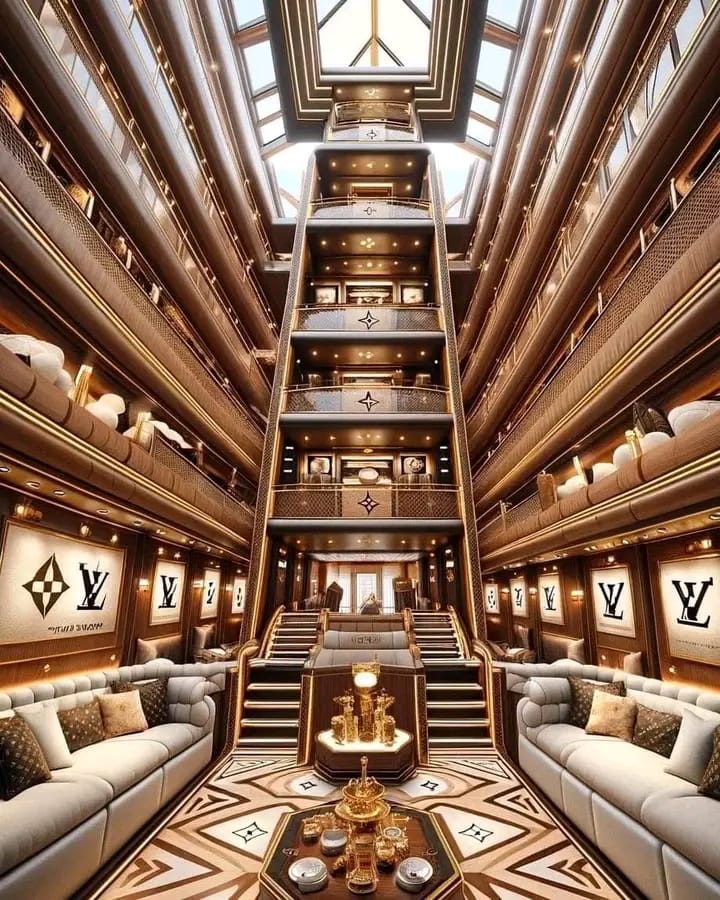 The result is a sleek vessel with a dynamic silhouette that incorporates the iconic monogram. The design takes inspiration from the fluidity of water, blending it with modern geometric shapes to create a sense of contemporary luxury. Prominent materials such as aluminum, carbon fiber, and glass are paired with teak wood accents, nodding to traditional boat craftsmanship.
3.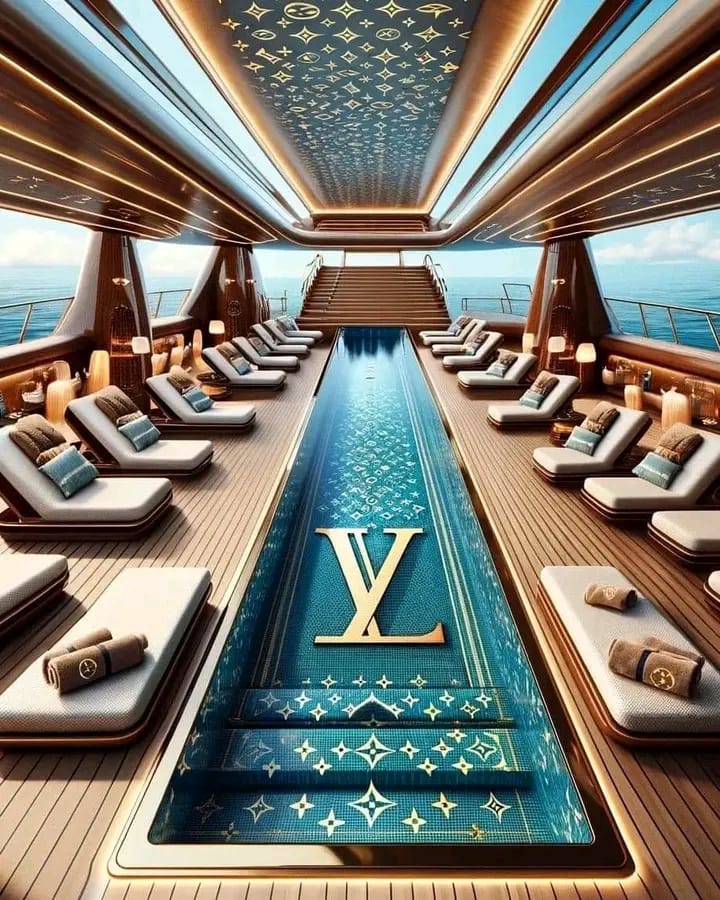 Inside, the yacht offers a stunning layout that acknowledges Louis Vuitton's history in luggage-making. Compartments and features maximize both style and functionality, while the cabins boast custom furnishings inspired by Art Deco influences and contemporary lines. State-of-the-art amenities seamlessly integrated into the design cater to the highest standards of comfort and technology, reflecting the preferences of discerning luxury consumers.
4.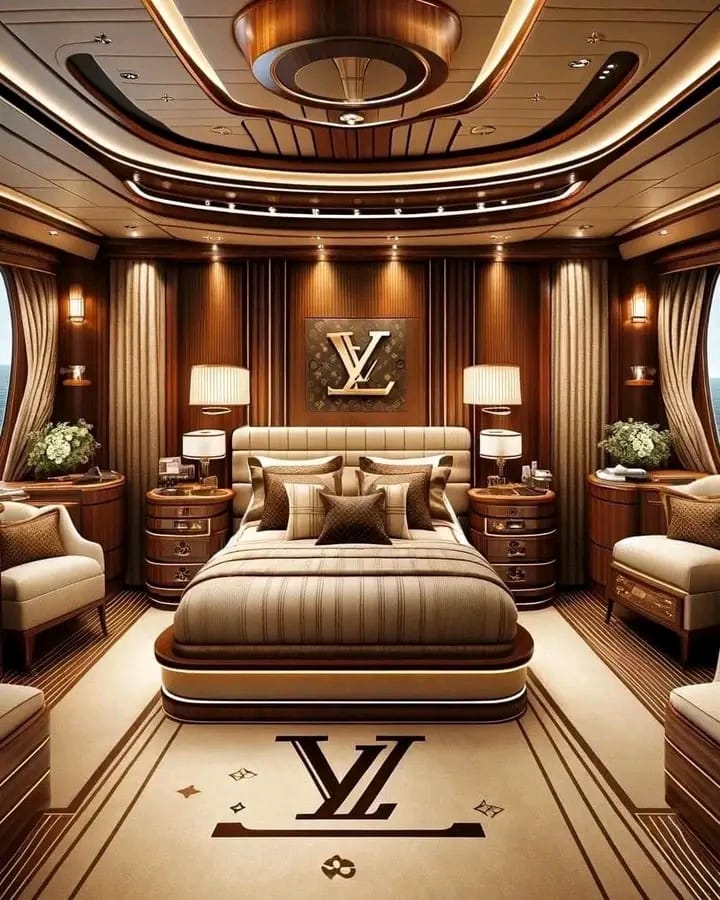 The concept also incorporates sustainability, with potential features such as hybrid propulsion systems and solar panels. These eco-conscious elements showcase not only cutting-edge innovation in yacht design but also align with the increasing environmental awareness among luxury consumers.
5.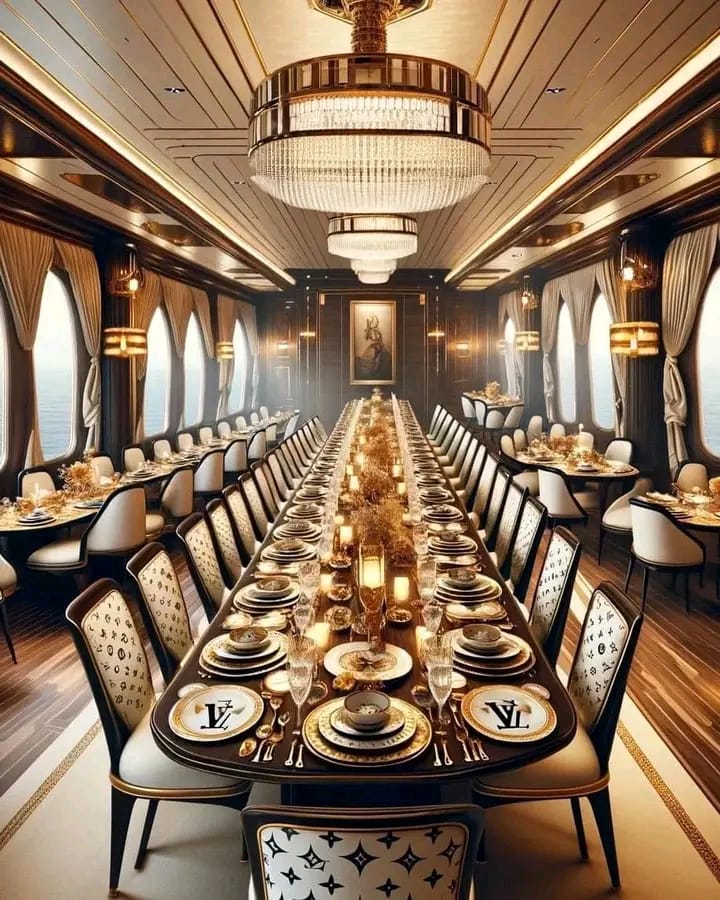 It's important to note that the mentioned Louis Vuitton yacht concept is a product of AI and does not have an official endorsement from LVMH Moët Hennessy – Louis Vuitton SE. However, it serves as a hypothetical example of how the brand's values and design DNA could transcend from high fashion to the high seas.
6.