Veluwemeer Aqueduct – The Engineering Feat of the Netherlands
The Veluwemeer Aqueduct is a critical infrastructure project in the Netherlands, completed in 2002, and is still considered one of the most exceptional engineering feats in modern history. It is regarded as a landmark achievement in the field of civil engineering, and it has become an impressive tourist attraction in the Netherlands.
The Planning and Design of Veluwemeer Aqueduct
The Veluwemeer Aqueduct is a 0.25-kilometer-long water bridge that connects the Overijssel and Flevoland provinces in the Netherlands. The water bridge's construction is a modern-day masterpiece, with a unique and innovative design that allows boats and ships to sail above the highway. The concept underlying the construction of the aqueduct was to enable marine traffic to move freely without any hindrance. The bridge is designed to cater to the needs of large ships and vessels, including cruise ships and cargo vessels.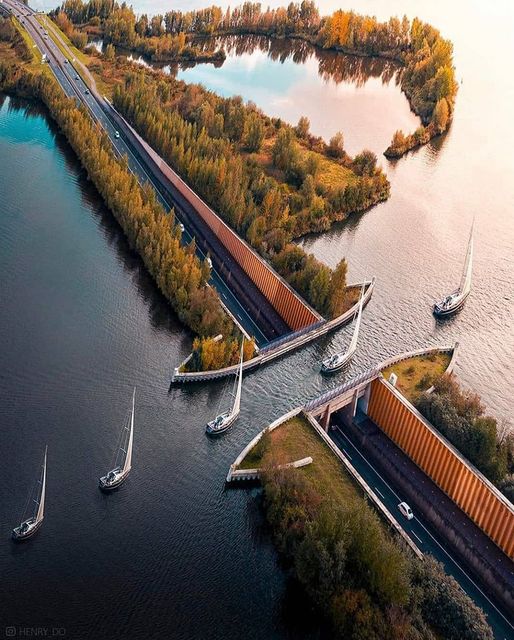 To build the aqueduct, it was important to ensure it can support the weight of heavy cargo ships and since it's in a flood zone, the design needed to be strong enough to withstand the water's ferocious currents during the rainy season. The engineers resolved this challenge by building the aqueduct with reinforced concrete pillars on its sides, with steel piles underground. The design specifications enabled the extension of the aqueduct to support the heaviest of loads and withstand the toughest water currents.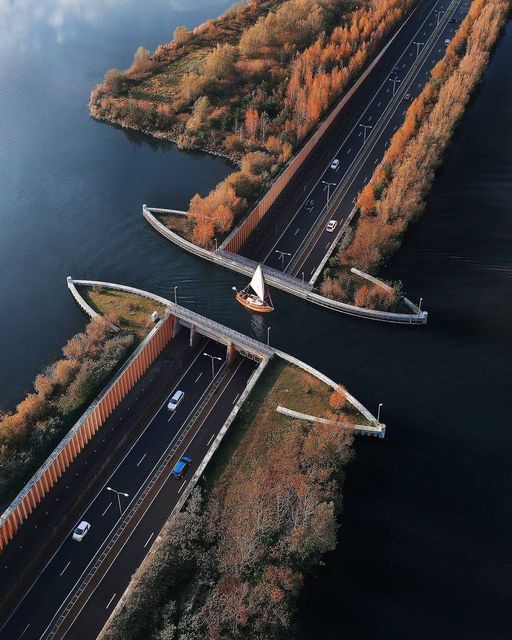 The Construction of Veluwemeer Aqueduct
The construction of the Veluwemeer Aqueduct began in 1998 and took four years to complete. The construction process was long and complicated, with several unforeseen challenges that the engineers had to overcome. The construction process required the deployment of specialized construction equipment, including cranes, dredges, and excavators to handle the concrete, steel, and other raw materials.
The construction of the aqueduct involved the assembly of several components. The bridge's pillars and piers were constructed first, with the foundation laid deep into the ground to ensure they were strong enough to support the rest of the structure. After the foundations were completed, the reinforced concrete decks were added, and then the waterway and its navigational aids were integrated. After the construction was completed, the aqueduct was connected to the highway network.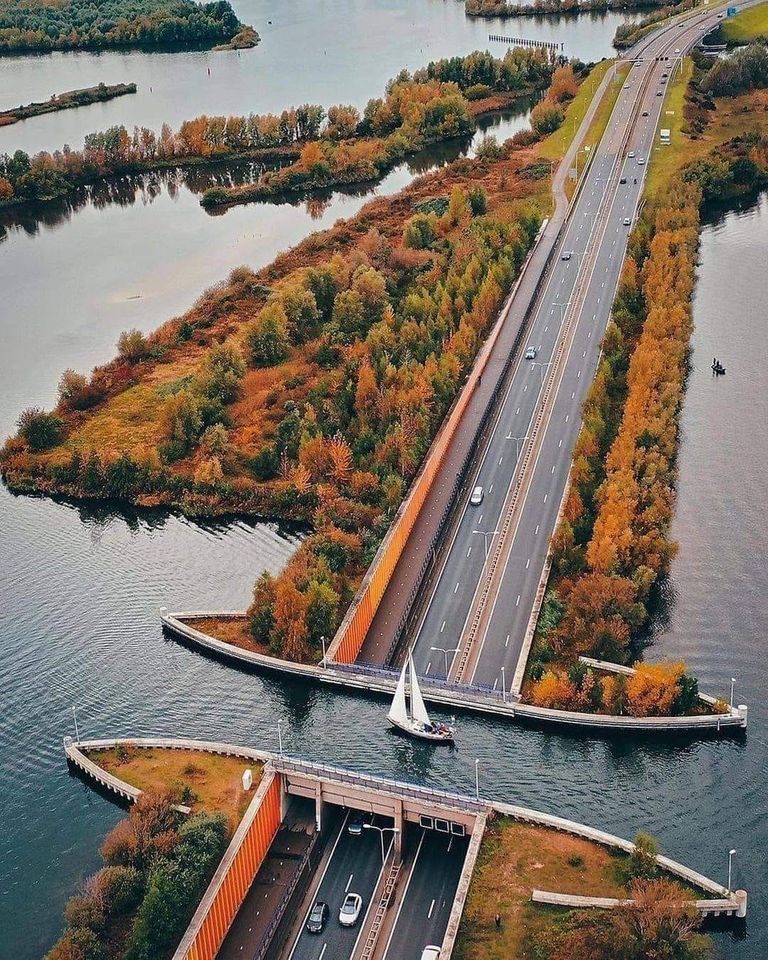 Significance of Veluwemeer Aqueduct to The Netherlands
The Veluwemeer Aqueduct is an innovative structure that has great significance for the Netherlands. It has brought economic and social benefits for the country, including the expansion of the country's shipping industry. The aqueduct allows boats and other water vessels to cross over the highway instead of going around it, saving time and money for the ship's captains and their crew.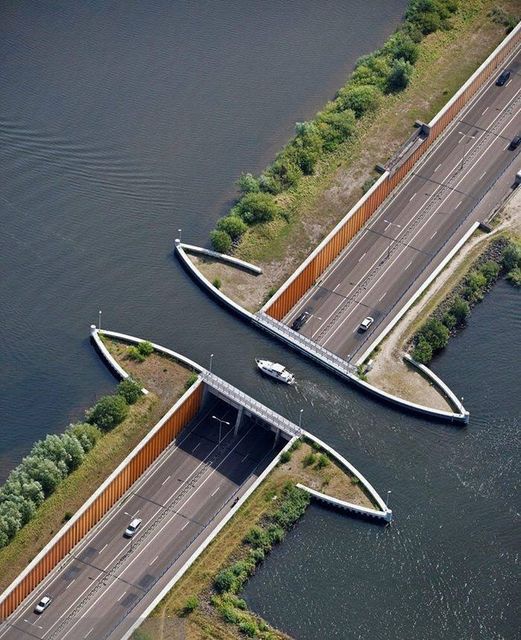 The aqueduct has contributed significantly to the country's tourism industry since it serves as a unique and unusual tourist attraction. People from various parts of the world visit the aqueduct to witness the engineering masterpiece that is the Veluwemeer Aqueduct.