The Hôtel Plaza Athénée
When it comes to luxurious accommodations in Paris, few hotels can match the elegance and charm of the Hôtel Plaza Athénée. Located in the heart of the city's prestigious 8th arrondissement, this iconic hotel has served as a symbol of Parisian luxury for over a century.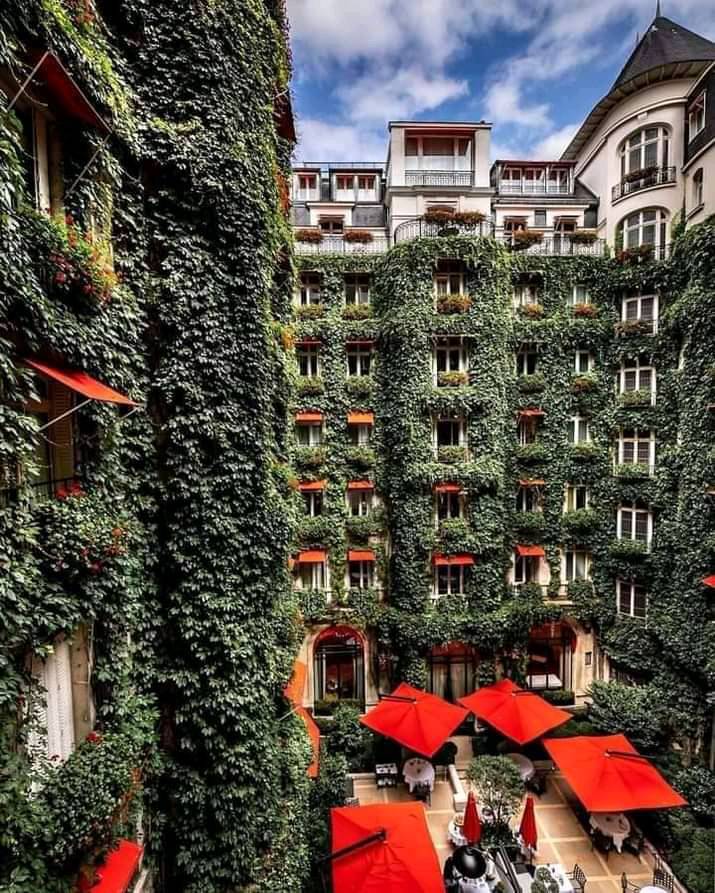 From the moment you step into the hotel's grand lobby, you'll be transported to a world of timeless elegance and sophistication. The hotel's interior design features a perfect blend of classic and contemporary styles, with intricate moldings and opulent furnishings complemented by modern amenities and state-of-the-art technology.
The hotel offers guests a variety of luxurious room and suite options, each designed to provide the ultimate in comfort and relaxation. From the classic charm of the Superior Rooms to the spacious elegance of the Prestige Suites, every detail has been carefully considered to ensure your stay is nothing short of extraordinary.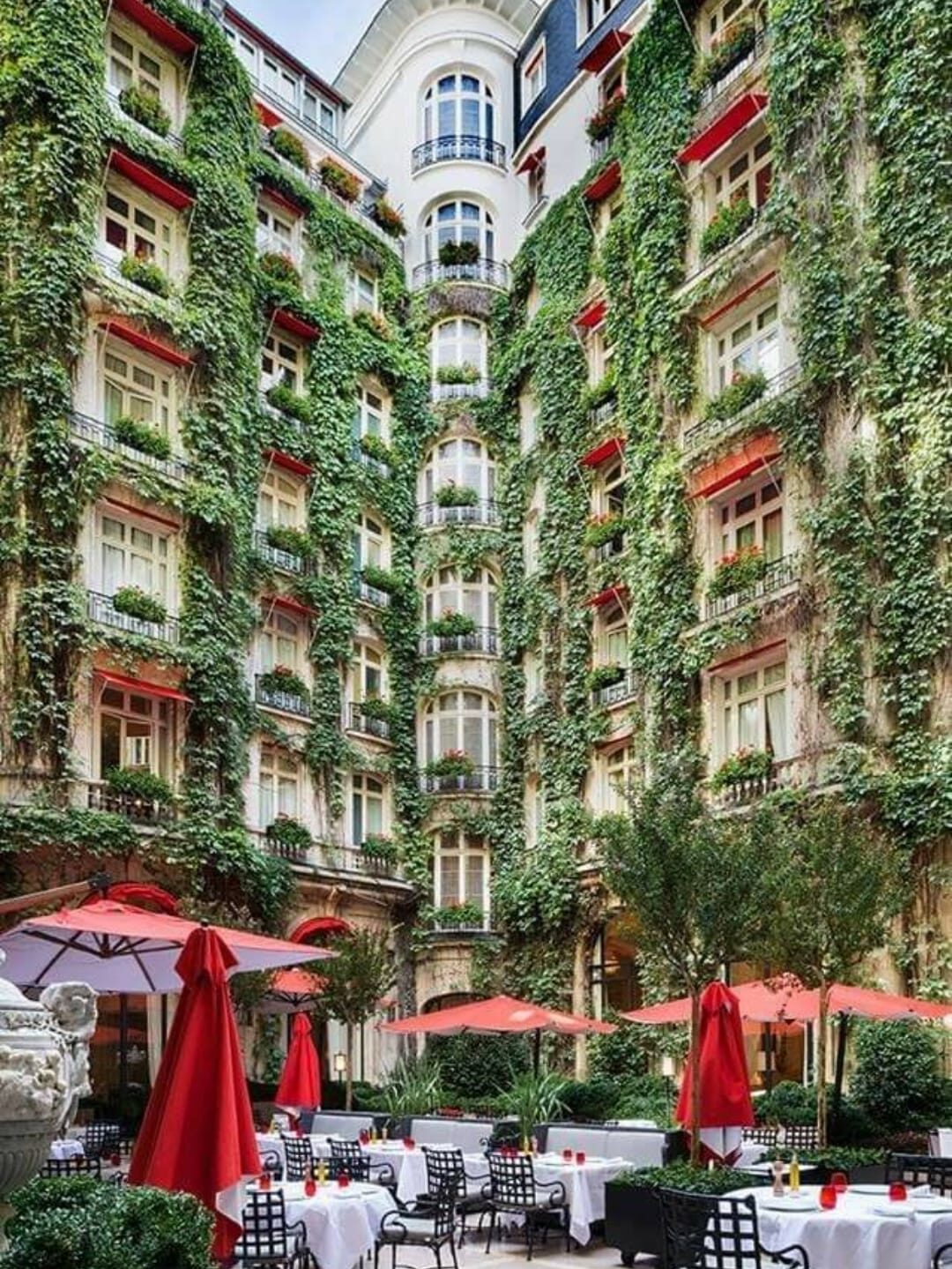 But it's not just the accommodations that make the Hôtel Plaza Athénée so special. The hotel is home to several world-class restaurants, including the Michelin-starred Alain Ducasse au Plaza Athénée, which offers an unforgettable culinary experience featuring the finest French cuisine and exquisite wine pairings.
Whether you're looking for a romantic getaway, a family vacation, or a business trip, the Hôtel Plaza Athénée offers an unparalleled level of luxury and sophistication. So why not treat yourself to the ultimate Parisian experience and book your stay at this iconic hotel today?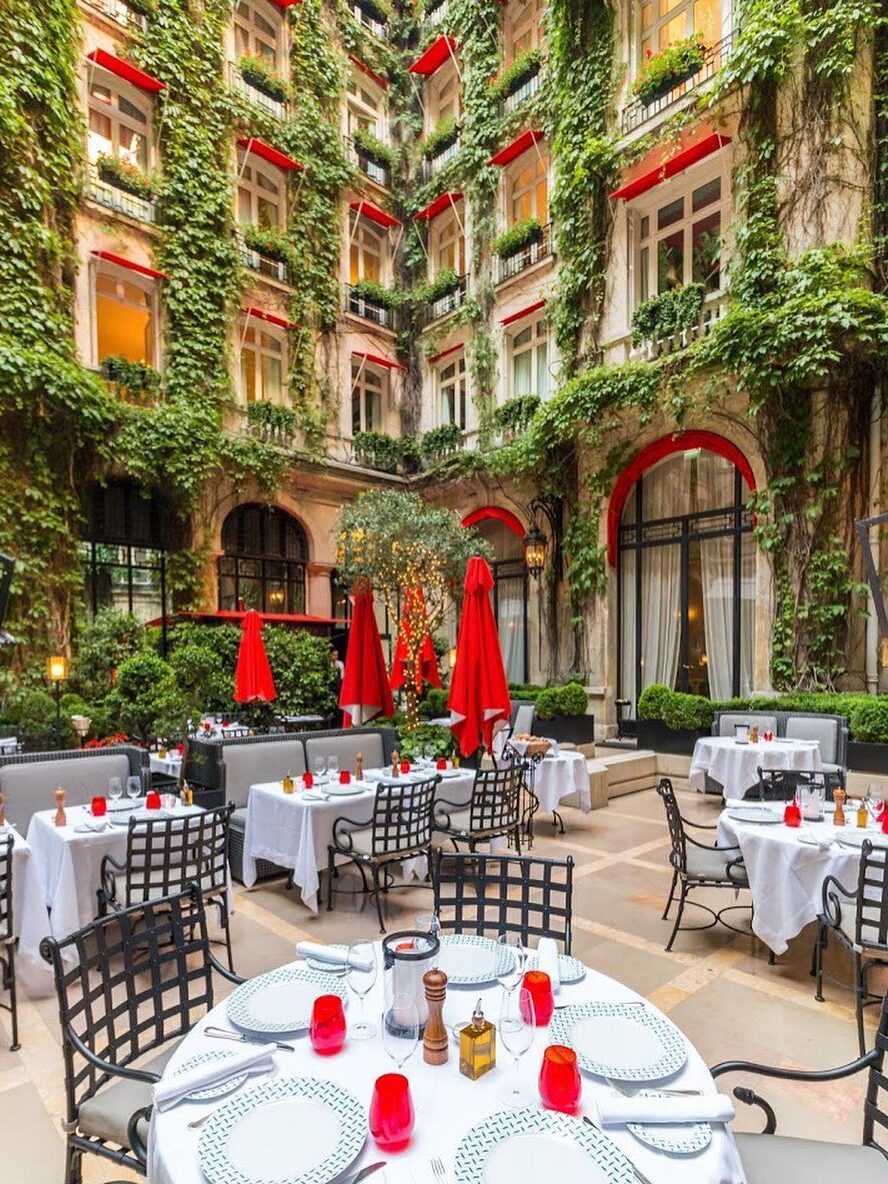 A Look into the Most Popular Amenities & Services Offered by Hôtel Plaza Athénée
Hôtel Plaza Athénée is one of the most luxurious hotels in Paris, and it offers a vast range of amenities and services to make your stay as comfortable and enjoyable as possible. Here are some of the most popular amenities and services offered by the hotel:
Spa and Wellness: The Dior Institut spa at Hôtel Plaza Athénée is a world-class facility offering a variety of treatments, including massages, facials, and body treatments. The spa also features a sauna, steam room, and fitness center.
Dining: The hotel offers a range of dining options, including the Michelin-starred Alain Ducasse au Plaza Athénée, which serves contemporary French cuisine. Other restaurants include La Cour Jardin, which serves traditional French cuisine, and Le Relais Plaza, which offers a more casual dining experience.
Room Service: The hotel offers 24-hour room service, allowing guests to order food and beverages to their rooms at any time of the day or night.
Concierge Services: The hotel's concierge team is available 24/7 to assist guests with a variety of services, including restaurant reservations, transportation arrangements, and sightseeing recommendations.
Business Services: For business travelers, the hotel offers a range of services, including a business center, meeting rooms, and audiovisual equipment rental.
Luxury Rooms and Suites: The hotel's rooms and suites are elegantly decorated and feature luxurious amenities like marble bathrooms, plush bedding, and high-speed internet access.
Shopping: The hotel is located in the heart of Paris's chic shopping district, and guests can enjoy a range of luxury boutiques and high-end department stores nearby.
In conclusion, Hôtel Plaza Athénée offers an array of amenities and services to cater to the needs of its discerning guests. Whether you're looking for relaxation, fine dining, or business services, this iconic hotel has everything you need to make your stay in Paris unforgettable.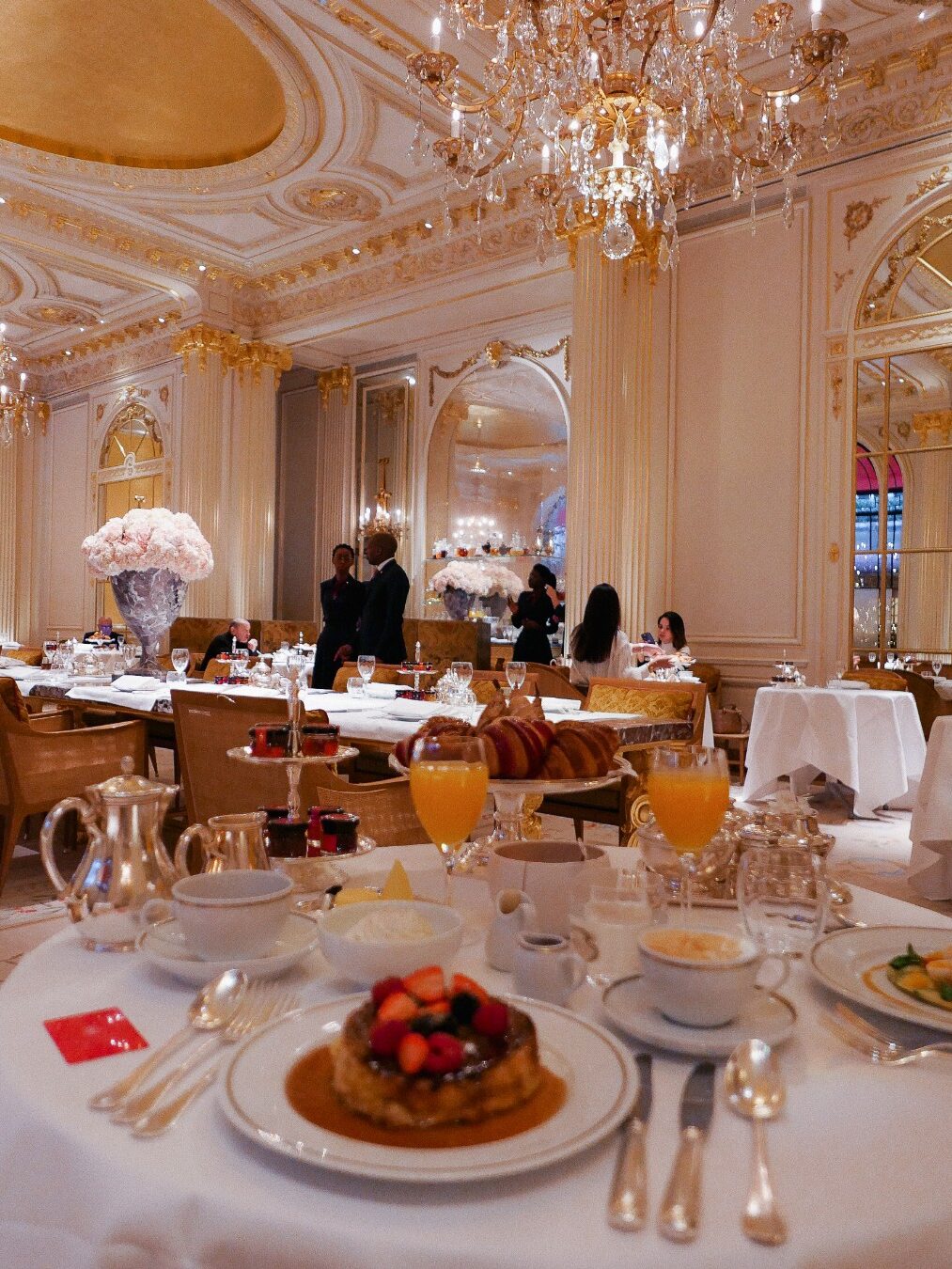 The Best Attractions Around the Hotel for a Memorable Stay
The Louvre: This is a must-see attraction, but you'll have to plan ahead. To avoid the long lines, purchase tickets online or at one of their ticket kiosks. If you don't want to spend your entire vacation in museums, there are also guided tours available for an extra fee that take visitors through some of the most famous pieces at this art museum.
Notre Dame Cathedral: This Gothic cathedral was built in 1163 and has been rebuilt several times since then; it's still an active church today! Visitors can climb up into its bell towers (for an additional fee) and see views of Paris from above while learning more about its history by listening to audio guides provided by staff members stationed around different parts inside this impressive structure."
Notre Dame Cathedral"