An Overview of China's City of Huzhou and the Sheraton Huzhou Hot Spring Resort
Huzhou is a city located in the northern part of the Zhejiang Province in China. It is situated on the southern shore of Lake Taihu, one of the largest freshwater lakes in China. The city is known for its natural beauty, with its picturesque scenery and famous silk production. Huzhou is also a popular destination for hot springs, attracting visitors from all over China and the world.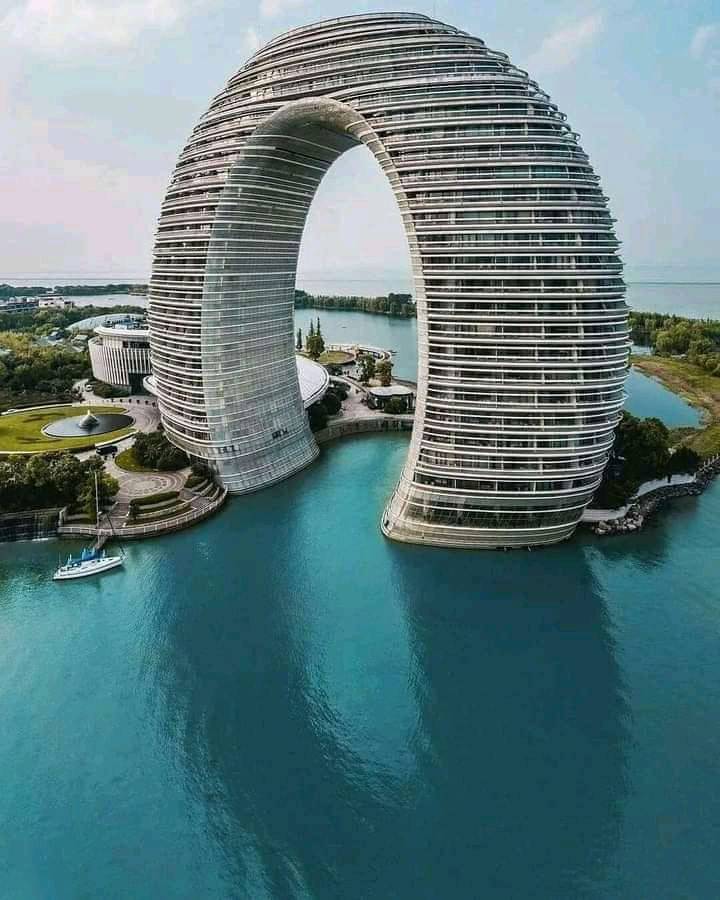 One of the most notable hot spring resorts in the city is the Sheraton Huzhou Hot Spring Resort. The hotel is located in the shape of a horseshoe, with the two ends of the building extending into Lake Taihu. The unique design of the hotel has made it an iconic landmark in the city and has won numerous awards for its architecture.
The Sheraton Huzhou Hot Spring Resort offers guests a range of amenities and services, including hot spring pools, a fitness center, a spa, and several restaurants and bars. The hot spring pools are filled with natural mineral water and are said to have therapeutic properties. The fitness center is equipped with modern gym equipment, and the spa offers a range of massages and body treatments.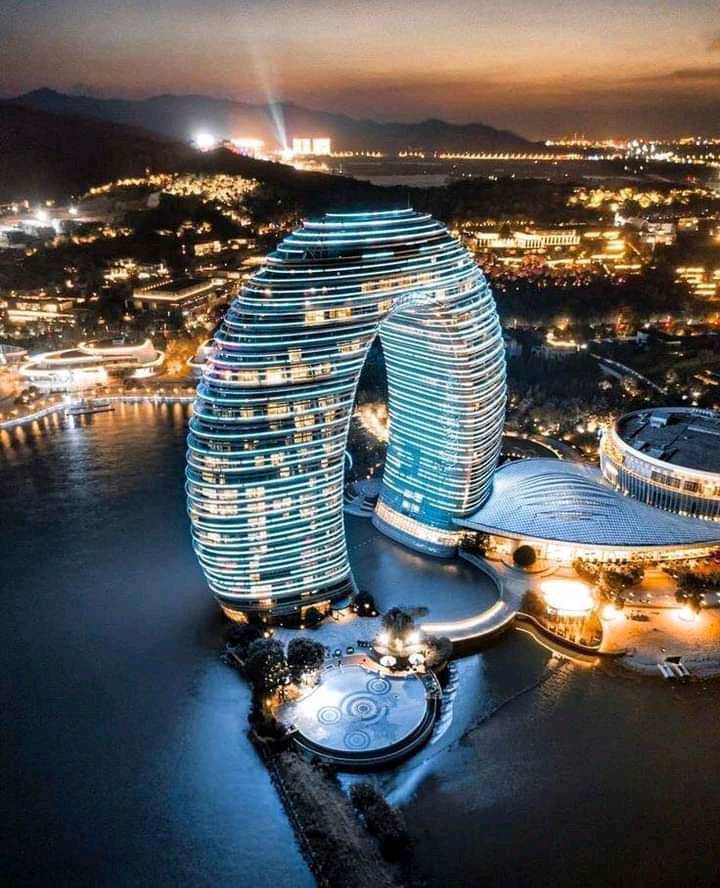 The hotel has 321 guest rooms and suites, all of which are elegantly decorated and feature modern amenities such as flat-screen TVs, minibars, and high-speed internet access. The rooms also offer stunning views of Lake Taihu and the surrounding mountains.
The Sheraton Huzhou Hot Spring Resort is a popular destination for weddings and other special events. The hotel has several event spaces, including a grand ballroom that can accommodate up to 1,000 guests.
In addition to its hot springs and natural beauty, Huzhou is also known for its historical and cultural sites. These include the Feiying Pagoda, which dates back to the Tang Dynasty, and the Nanxun Old Town, a well-preserved ancient water town.
Exploring the Cuisine Scene at the Sheraton Huzhou Hotel
If you're looking for a culinary adventure, the Sheraton Huzhou Hotel is the perfect destination. The hotel offers a range of dining options to satisfy every palate, from traditional Chinese cuisine to international dishes. Here are some of the culinary experiences you can enjoy during your stay:
Yue Xuan Chinese Restaurant: Indulge in the delicious flavors of Cantonese and Zhejiang specialties at Yue Xuan Chinese Restaurant. Expert chefs use only the freshest ingredients to create authentic and mouth-watering dishes that are sure to please.
Feast: For a taste of international cuisine, head to Feast, our all-day dining restaurant. Chefs prepare a range of dishes using locally sourced ingredients, so you can enjoy a variety of flavors from around the world.
Lobby Lounge: If you're in the mood for something light, stop by Lobby Lounge for a cup of coffee or tea. With its cozy ambiance and comfortable seating, it's the perfect spot to catch up with friends, have a business meeting or simply relax and unwind.
No matter what your food preferences are, the Sheraton Huzhou Hotel has something to offer. From a casual bite to a formal dinner, you can find your ideal dining experience at the hotel.
Entertainment & Activities for Guests at The Sheraton Huzzhou Hotel
At the Sheraton Huzhou Hotel, they offer a range of entertainment and activities to ensure that the guests have a memorable and enjoyable stay. Here are some of the things you can do during your visit:
Fitness Center: Stay fit and healthy during your stay by using our state-of-the-art fitness center. Equipped with the latest equipment and technology, it's the perfect place to work out and stay in shape.
Spa: Relax and rejuvenate your body and mind at our luxurious spa. Their expert therapists use only the finest products and techniques to help you feel refreshed and renewed.
Indoor Pool: Take a dip in their indoor pool, which is heated all year round. Whether you want to swim laps or just relax in the water, it's the perfect place to unwind.
Sightseeing: Explore the beautiful city of Huzhou by taking a sightseeing tour. Their knowledgeable staff can help you plan your itinerary and make the most of your time in the city.
Shopping arcade, which features a range of high-end stores selling everything from designer fashion to luxury jewelry.
Outdoor Activities: Enjoy the great outdoors with our range of outdoor activities, including cycling, hiking, and fishing. Their staff can help you organize your excursion and provide you with all the equipment you need.
Cultural Experiences: Immerse yourself in Chinese culture with Their range of cultural experiences, including calligraphy, tea ceremonies, and traditional Chinese painting.Their expert instructors will guide you through the process and help you create something truly special.
Kids Club: Keep the little ones entertained with our Kids Club, which offers a range of fun and educational activities for children of all ages. From arts and crafts to games and movies, there's something for everyone.
Nightlife: Experience the vibrant nightlife of Huzhou with our range of evening activities, including live music, dancing, and cocktails.