An Overview of the Harihar Fort in India
Harihar Fort, also known as Harshagad, is a hill fort in Maharashtra, India. It is situated in the Nashik district, around 48 km from Nashik city. The fort is famous for its unique architecture and is a popular destination for trekkers and history enthusiasts. In this article, we will provide an overview of the Harihar Fort, including its history, architecture, and how to reach there.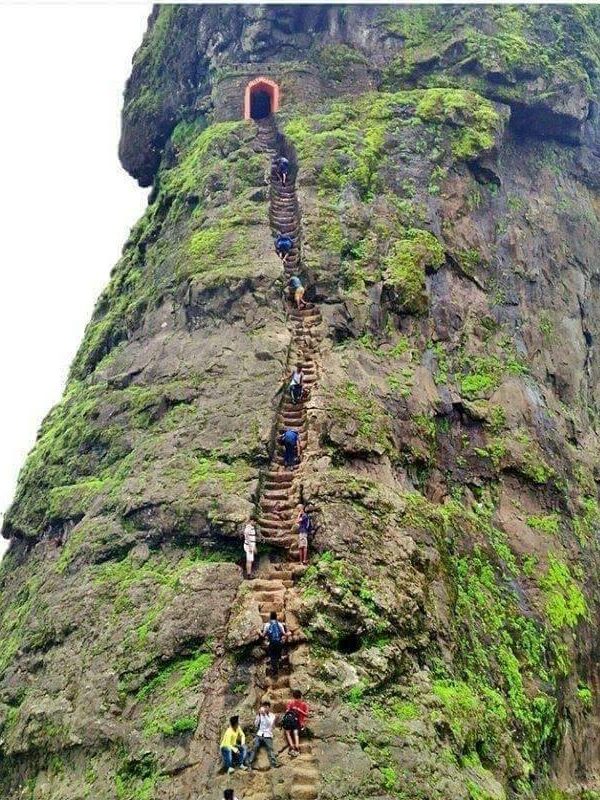 History
The exact history of the Harihar Fort is unclear. Some sources suggest that it was built during the Yadava dynasty in the 11th century, while others claim that it was constructed by the Hoysalas in the 12th century. The fort was later conquered by the Bahamani Sultanate in the 14th century and then by the Mughals in the 17th century. In the 18th century, the fort was captured by the Maratha Empire under the leadership of Chhatrapati Shivaji Maharaj.
Architecture
The Harihar Fort is known for its unique architecture. The fort was built on a triangular prism-shaped rock that rises 1,120 meters above sea level. The rock is surrounded by steep cliffs on all sides, making it almost inaccessible. To reach the fort, visitors have to climb a steep flight of around 117 steps carved into the rock. The fort has two main entrances, one at the base and one at the top. The top entrance is known as the 'Sadalga Gate' and is located on the western side of the fort. The main features of the fort include a temple dedicated to Lord Hanuman, a water cistern, and a granary.
Trekking
Harihar Fort is a popular destination for trekkers. The trek to the fort is considered to be a moderate level trek and takes around 2-3 hours to complete. It starts from the base of the fort and takes visitors through dense forests and steep rock-cut steps. The trek offers stunning views of the surrounding hills and valleys. The best time to visit the fort for trekking is during the monsoon season when the surrounding landscape is covered in lush greenery.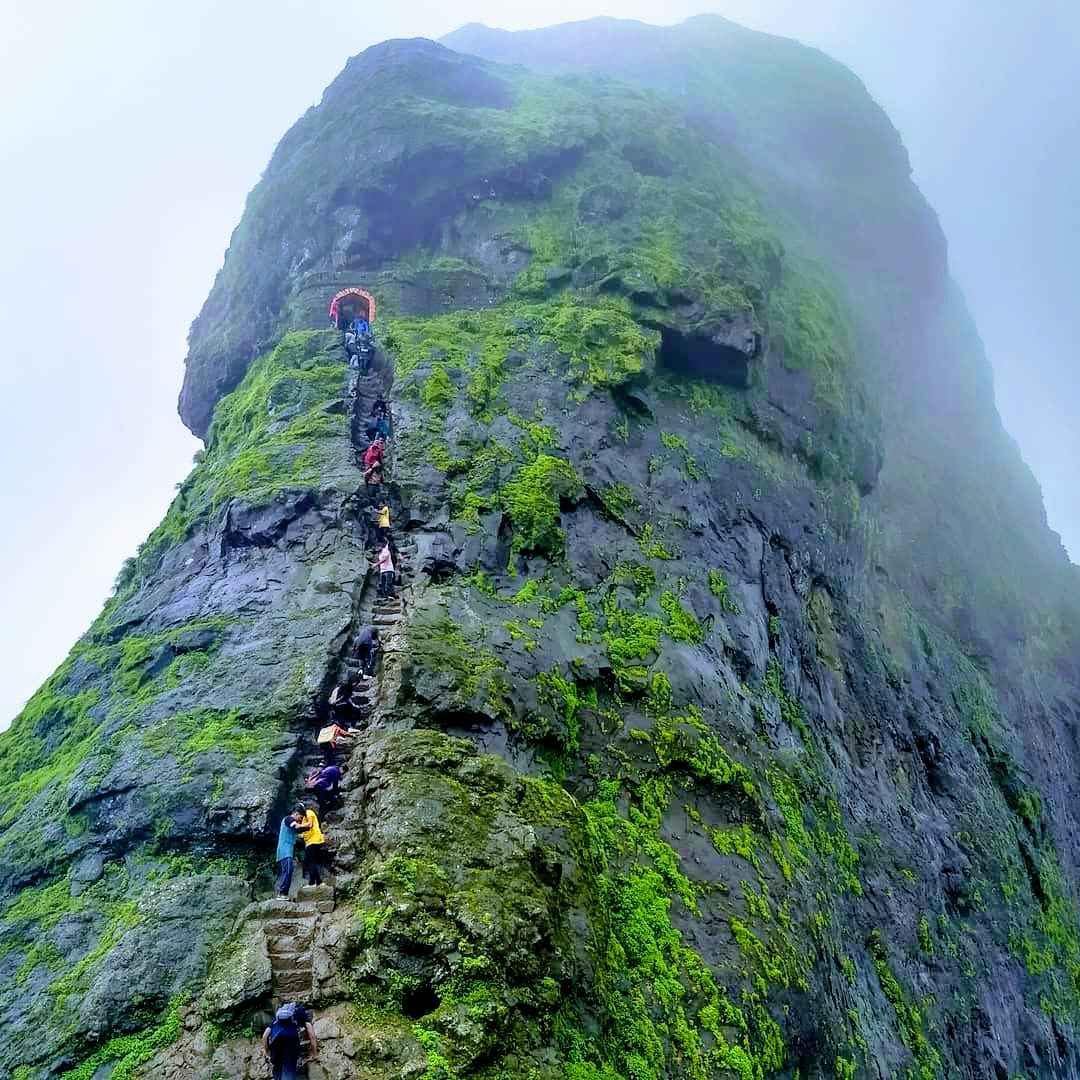 How to Reach
The nearest city to Harihar Fort is Nashik, which is around 48 km away. The fort can be reached by road from Nashik via the Nashik-Surat highway. Visitors can also take a train to Nashik Road railway station and then hire a taxi or take a local bus to the fort. The nearest airport to the fort is the Mumbai airport, which is around 170 km away.