The Future of Guitar-Inspired Architecture
The Seminole Hard Rock and Casino Hotel in Hollywood, Florida has become an architectural masterpiece. Opened in 2019, it is the world's first guitar-shaped hotel.
When it comes to architecture, the Seminole Hard Rock and Casino Hotel is unique. The guitar design was the vision of James Allen, Chairman of Hard Rock International, and the Seminole Tribe of Florida. They wanted to create a building that would be instantly recognizable and meld perfectly with the surrounding environment. The guitar shape required intricate engineering, and after three years of construction, the hotel is now one of the most distinctive buildings in the world.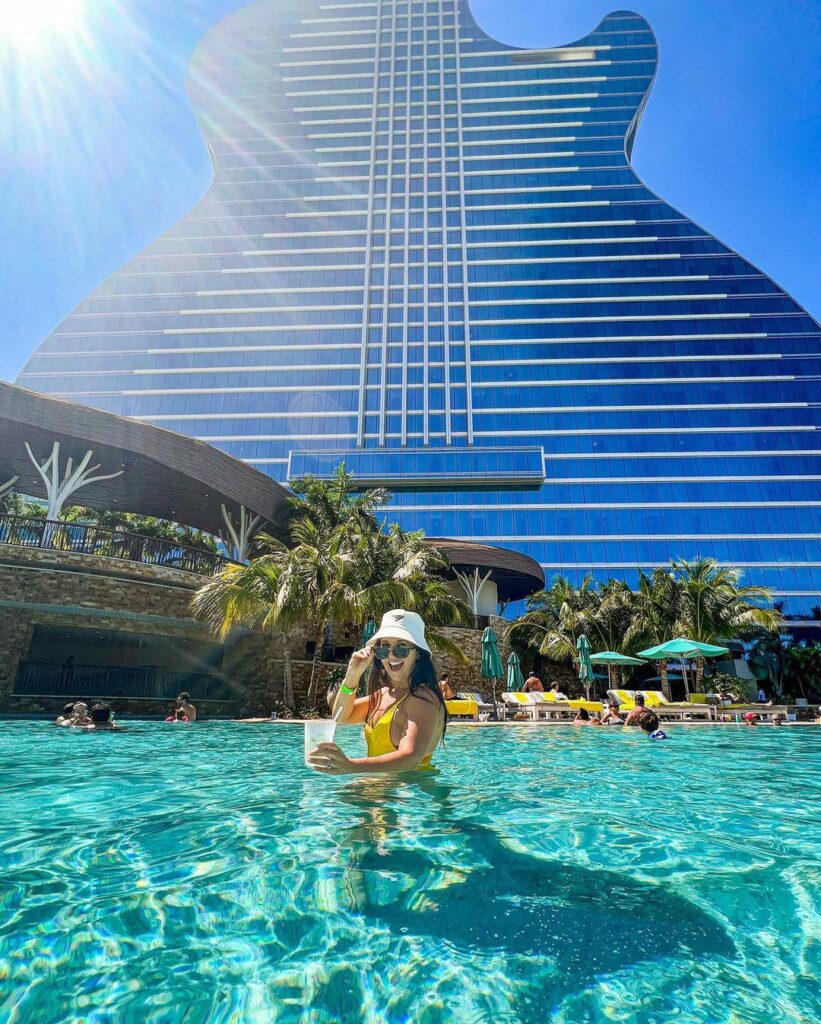 Let's begin our tour! The hotel is 450 feet tall and has 36 floors. The structure itself spans an area of 7 football fields and contains a whopping 638 rooms.
The sounds of live music, memorabilia, and a stunning view of the pool and lake greet visitors as they enter the lobby. The interiors, designed by David Rockwell, feature whimsical decor, such as golden music notes on the ceiling, guitars incorporated into art pieces, and deep reds and blacks that pay homage to classic rock venues.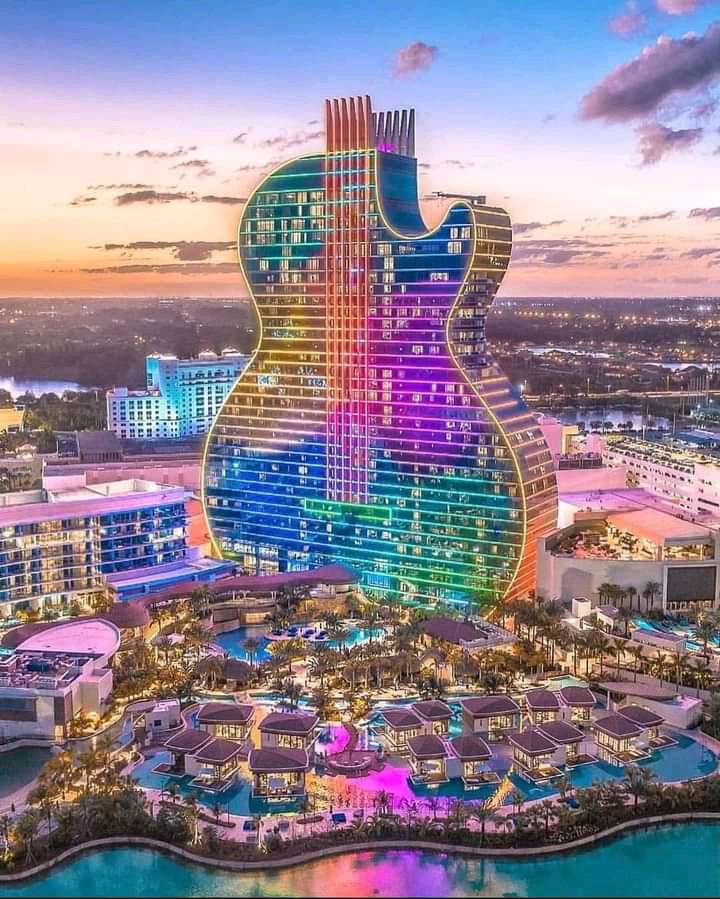 The hotel's centerpiece is, without doubt, the guitar-shaped tower, which functions as the hotel's 450 ft high atrium. At night, a rainbow of lights illuminates the stunning building shape and surrounding water fountains. Using CAD software that can simulate different light and shadow scenarios, the architects created the building's unprecedented shape. Its beauty has captivated everyone who has seen it.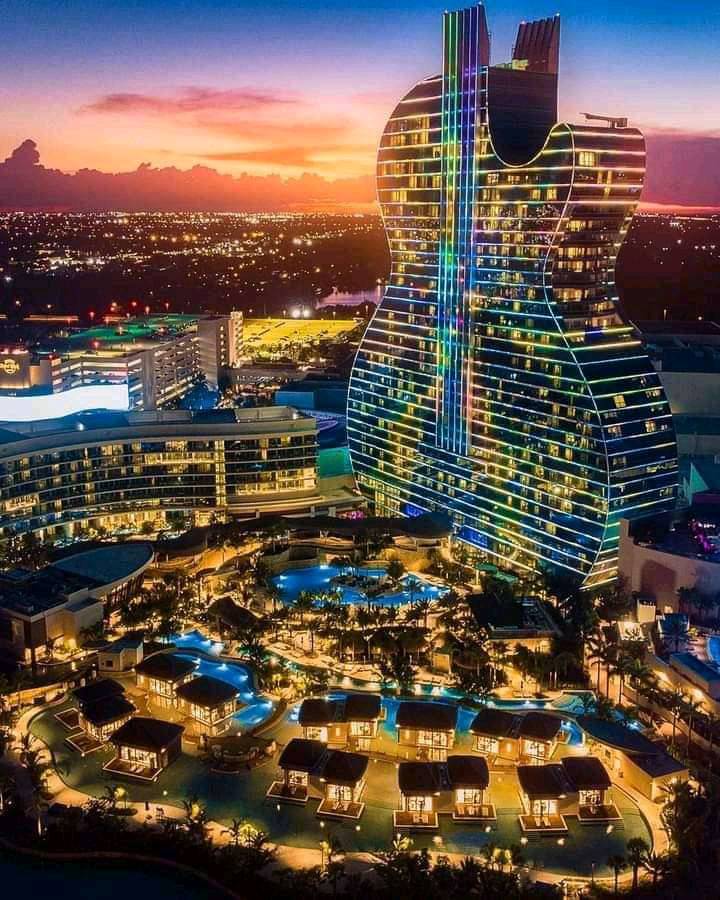 The hotel offers a range of amenities designed to cater to every guest's needs. If you're looking to indulge in fine dining, the hotel has over 20 restaurants and bars, each with its unique ambiance. Luxury shopping outlets, including Bulgari, Bvlgari, Coach, and Hermès, are in the immediate vicinity. Designers have created the interior of these stores to reflect the culture of the Seminole tribe and the rocky coast of Florida.
Over 4000 slot machines, more than 200 table games, and a high-rollers' room make up the 24-hour casino section of the hotel. If sports are your thing, the hotel features both an indoor and outdoor venue to watch sporting events and virtual sports betting.
To conclude, the Seminole Hard Rock & Casino Guitar Hotel is one of the most impressive buildings in the world. The hotel strikes the perfect balance between unique and functional, and everywhere you look; there is something to discover. When you're next in Florida, we highly recommend taking a tour of this spectacular building.