Experience a World-Class Destination at Jewel Changi Airport
Singapore's Jewel Changi Airport is a world-class destination for travelers and locals alike. Opened in April 2019, the airport boasts a unique mix of attractions, shopping, and dining experiences that make it a must-visit site in Singapore.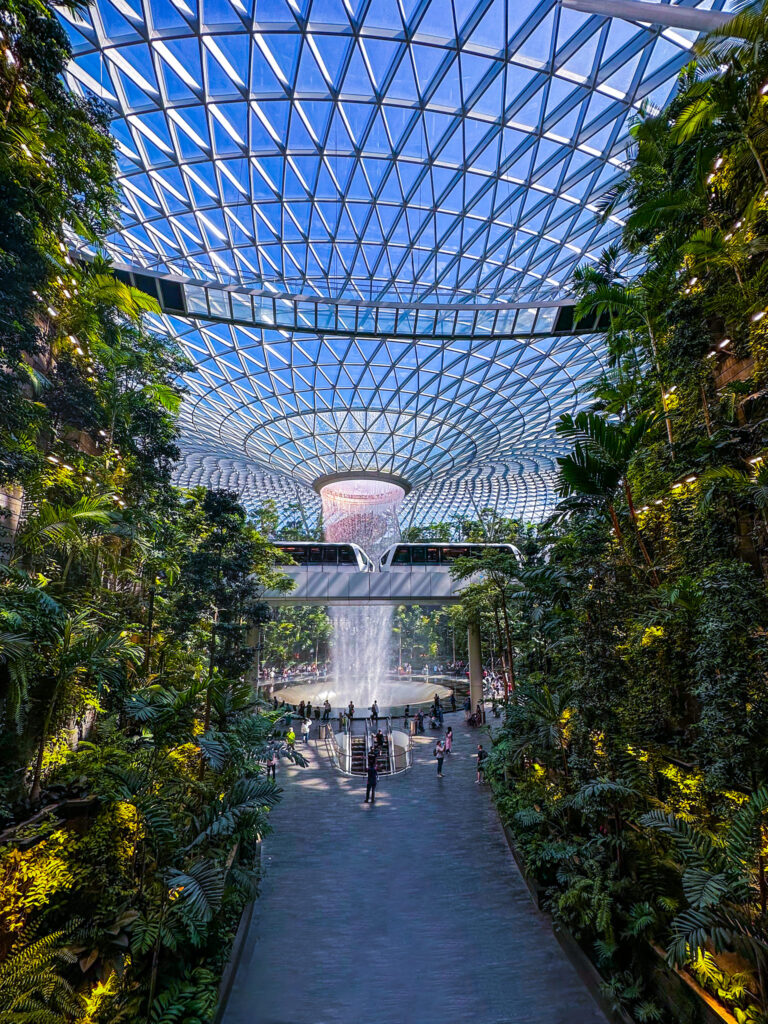 One of the main features of Changi Airport is the HSBC Rain Vortex, which is the world's tallest indoor waterfall. Standing at 40-meters high, the waterfall is a sight to behold, especially when illuminated with stunning light shows every night. Visitors can watch the waterfall from different viewpoints, including the Canopy Park, which provides breathtaking views of the waterfall and the airport's surroundings.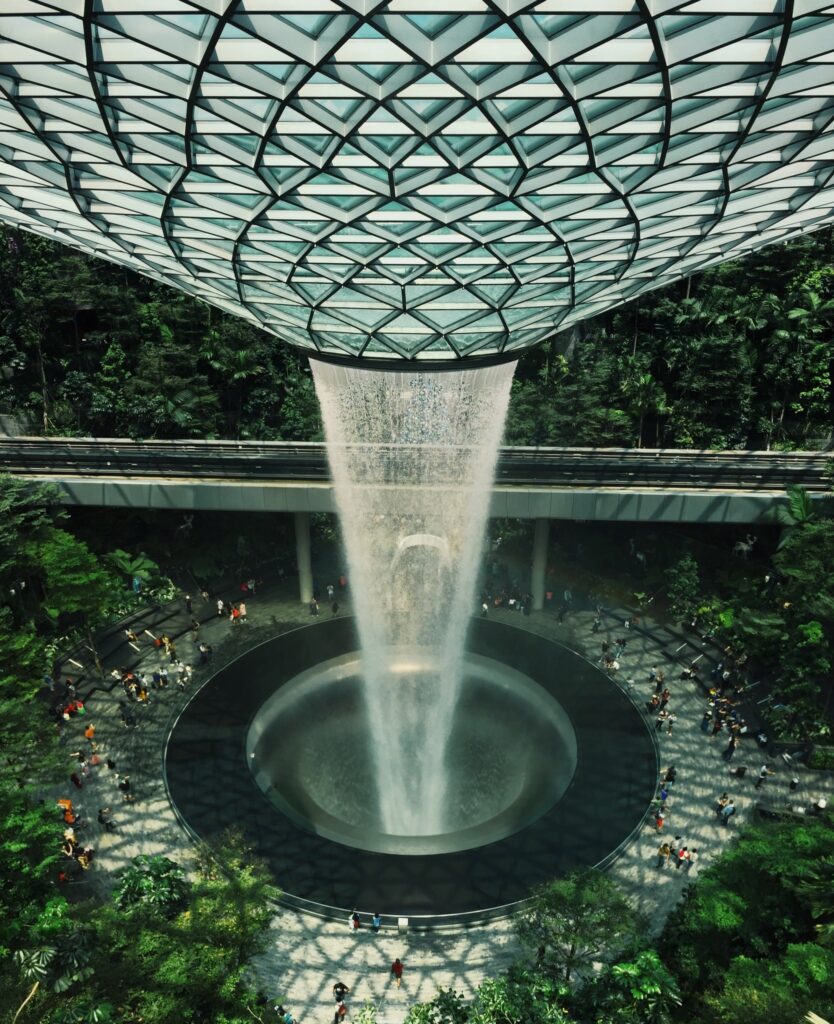 Apart from the HSBC Rain Vortex, another noteworthy attraction is the Canopy Park, which spans over 14,000 sq. m. With many gardens and attractions in the park, visitors can spend hours exploring its various wonders. The park features attractions such as the Sky Nets, which is a web of bouncing and walking nets suspended over a 25-meter void, as well as Discovery Slides, which consists of four slides that intertwine and spiral through the park.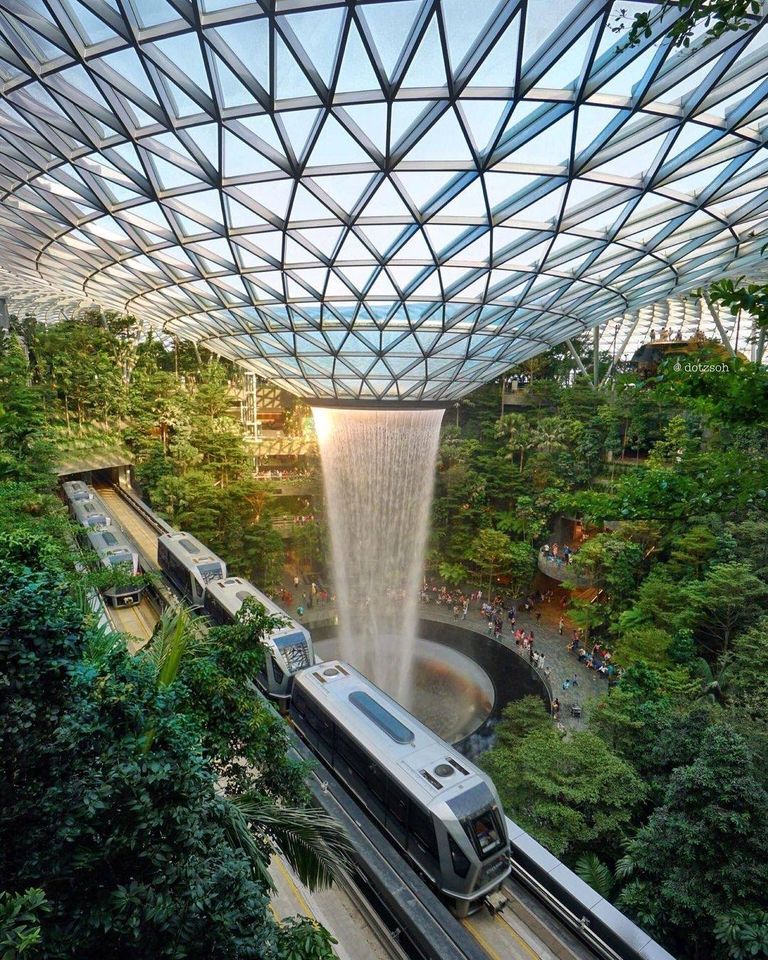 For nature lovers, the park also has a unique Topiary Walk that features animal-shaped hedges, and visitors can take a stroll through the verdant surroundings while admiring various animal shapes.
Apart from the attractions, Jewel Changi Airport also boasts over 280 retail and dining options. From luxurious brands like Cartier, Hermes, and Chanel to local designers and boutique stores, visitors have a wide range of options to choose from. The mall also has a unique collection of 44 homegrown brands that offer authentic Singaporean products ranging from jewelry, souvenirs, and clothing.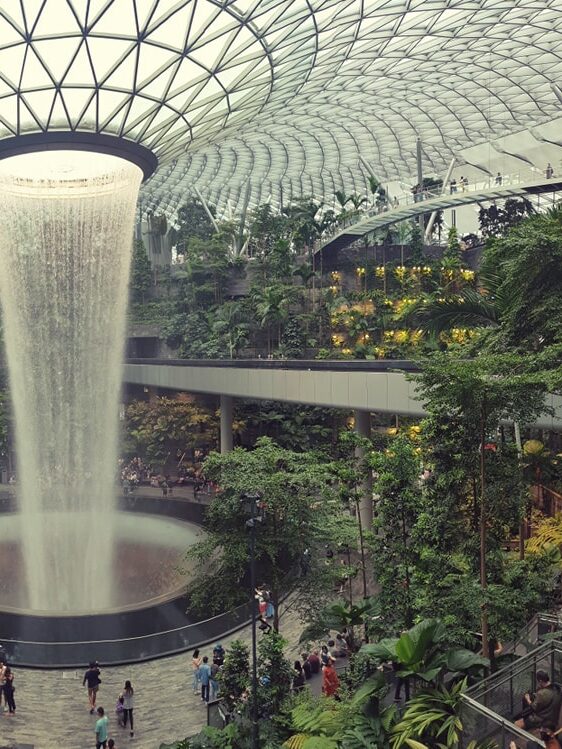 If you are a foodie, Jewel Changi Airport has a diverse mix of dining options to cater to everyone's cravings. From fine dining to casual bites, visitors can enjoy international cuisine from the likes of Shake Shack, Burger & Lobster, Yunnan, and many more.