Discover the Mystical Charm of Bedouin Tents in Morocco
Bedouin tents are a common sight in the deserts of Morocco, but some of the designs found in the country are truly unique and odd, making them a peculiar aspect of Moroccan cultural heritage. These tents, often referred to as "weird" or "unusual" tents, have striking designs that are perfect for curious travelers seeking an authentic Moroccan experience.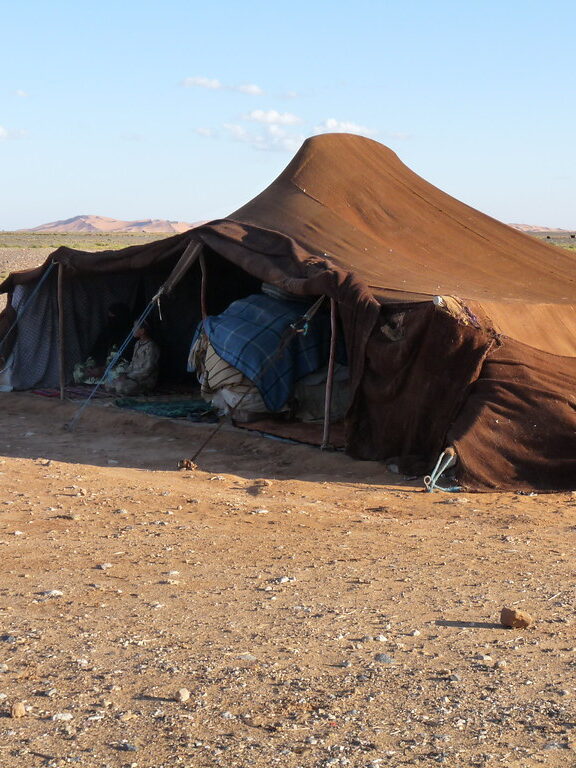 One of the most distinctive features of Moroccan Bedouin tents is their asymmetrical shape. The tents are designed to reflect the nomadic lifestyle of the people who live in them, with a sense of freedom and fluidity captured in their structure. They are often made from a mixture of woven fabrics, including wool, cotton, and silk, which are carefully chosen to withstand the country's harsh desert climate.
One of the standout designs is the black and white Bedouin tent, which combines bold geometric patterns with a monochromatic color scheme. This design is a classic example of Moroccan tent design, with its striking stripes and intricate details. While black and white may seem like an odd choice for a desert tent, the contrasting colors help to keep the interior cool during the day and warm at night.
Another distinctive design is the colored canopy tent, which features a patterned canopy supported by a wooden frame. The colorful canopy is usually made from beautifully patterned fabrics, such as silk or velvet, adorned with embroidery and tassels. The overall effect is both elegant and playful, making these tents the perfect choice for a luxury glamping experience.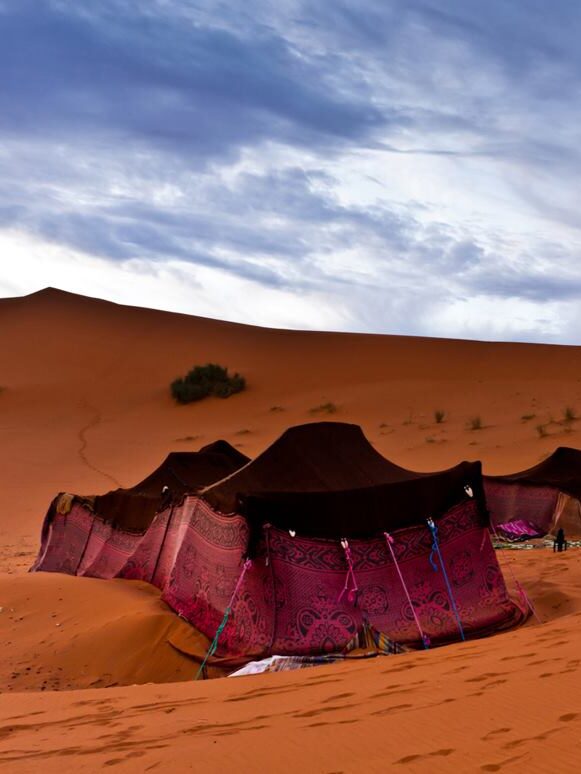 A third option in the category of weird and unusual Bedouin tents is the tent with a central pillar. These tents are designed around a single central pillar, which supports the entire structure. This design gives the tents an almost organic feel, with the sweeping curves of the tent's outer edge designed to mimic the surrounding dunes. Despite their unusual shape, these tents are incredibly practical, with ample room for sleeping, dining, and relaxing.