Tianjin Binhai Library by MVRDV: A Marvelous Architectural Feat in China
The Tianjin Binhai Library by MVRDV in China has been grabbing eyeballs worldwide since its inauguration in 2017. The awe-inspiring architecture, innovative design, and state-of-the-art facilities have made it one of the most sought-after tourist destinations in China. Let's delve deeper into this remarkable structure.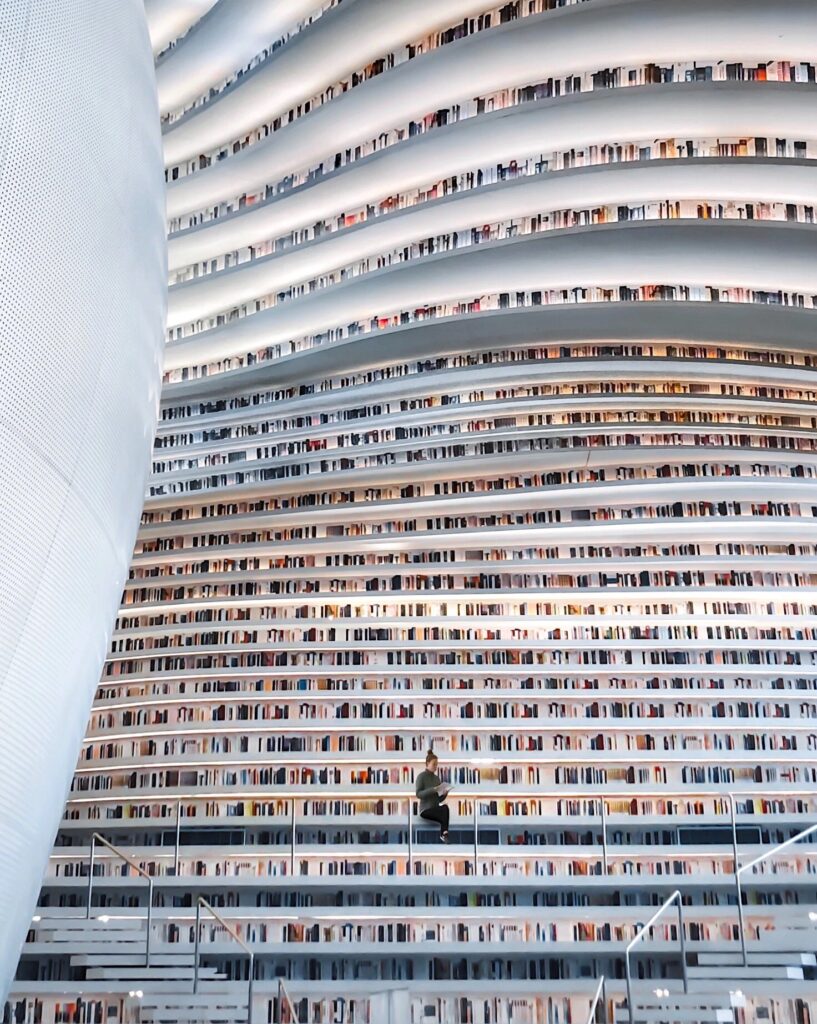 The Tianjin Binhai Library is an impressive six-story building that spans over 33,700 square meters. Designed by the Dutch architectural firm MVRDV, the library features a massive spherical auditorium at the center, partially framed by terraced bookshelves that rise from the ground to the ceiling. The shelves are seamlessly integrated into the white undulating walls, which give the impression of waves, shells, and the mountains in the surrounding landscape.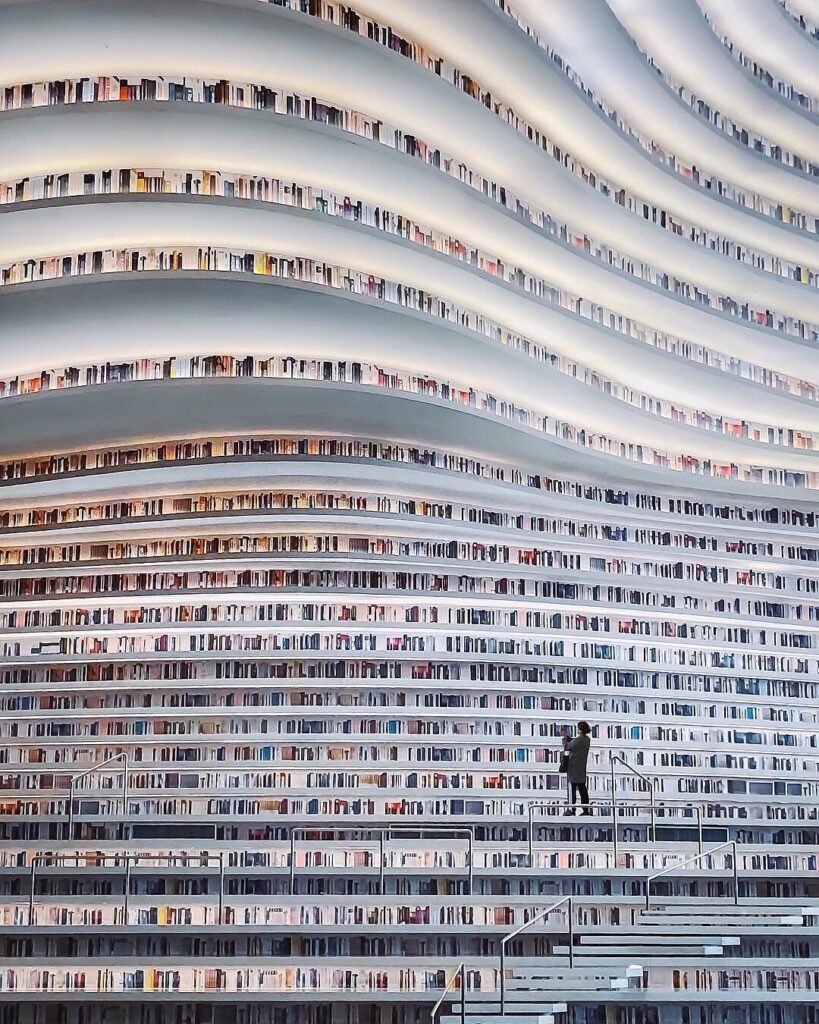 The library's design is awe-inspiring at first glance, but what makes it truly innovative is its functionality. The shelves house over 1.2 million books, and the interior is designed to create a warm and inviting atmosphere for readers. The shelves themselves are curved in a way that provides various reading spaces. Readers can sit on the steps or in the spaces beneath the terraces, while the upper floors provide the traditional desks for reading in an immersive and enlightening environment.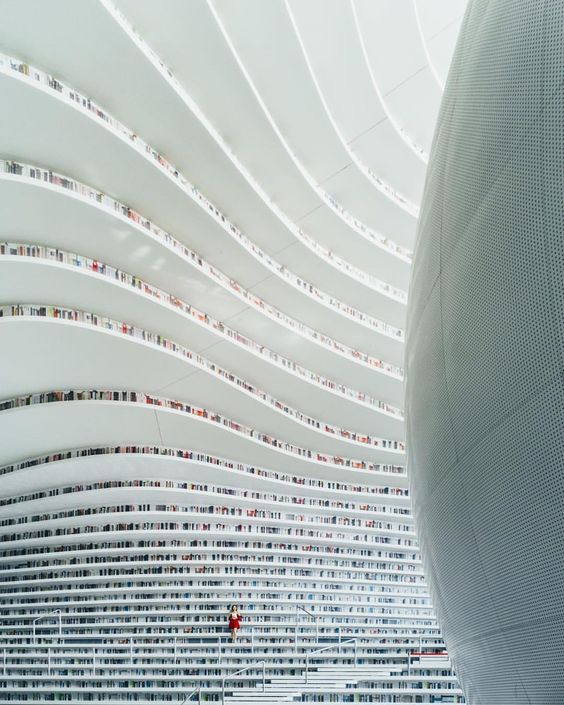 Located in the bustling Binhai New Area of Tianjin, the library is a social hub for the residents of Tianjin and surrounding regions. Apart from a dedicated children's area, a reading area, and an audio-visuals area, the library also has spaces for events and activities. Visitors can attend music performances, literary events, and fine art exhibitions. The library also has a café in the middle of the auditorium, providing the perfect setting for a quick break in between your literary adventures.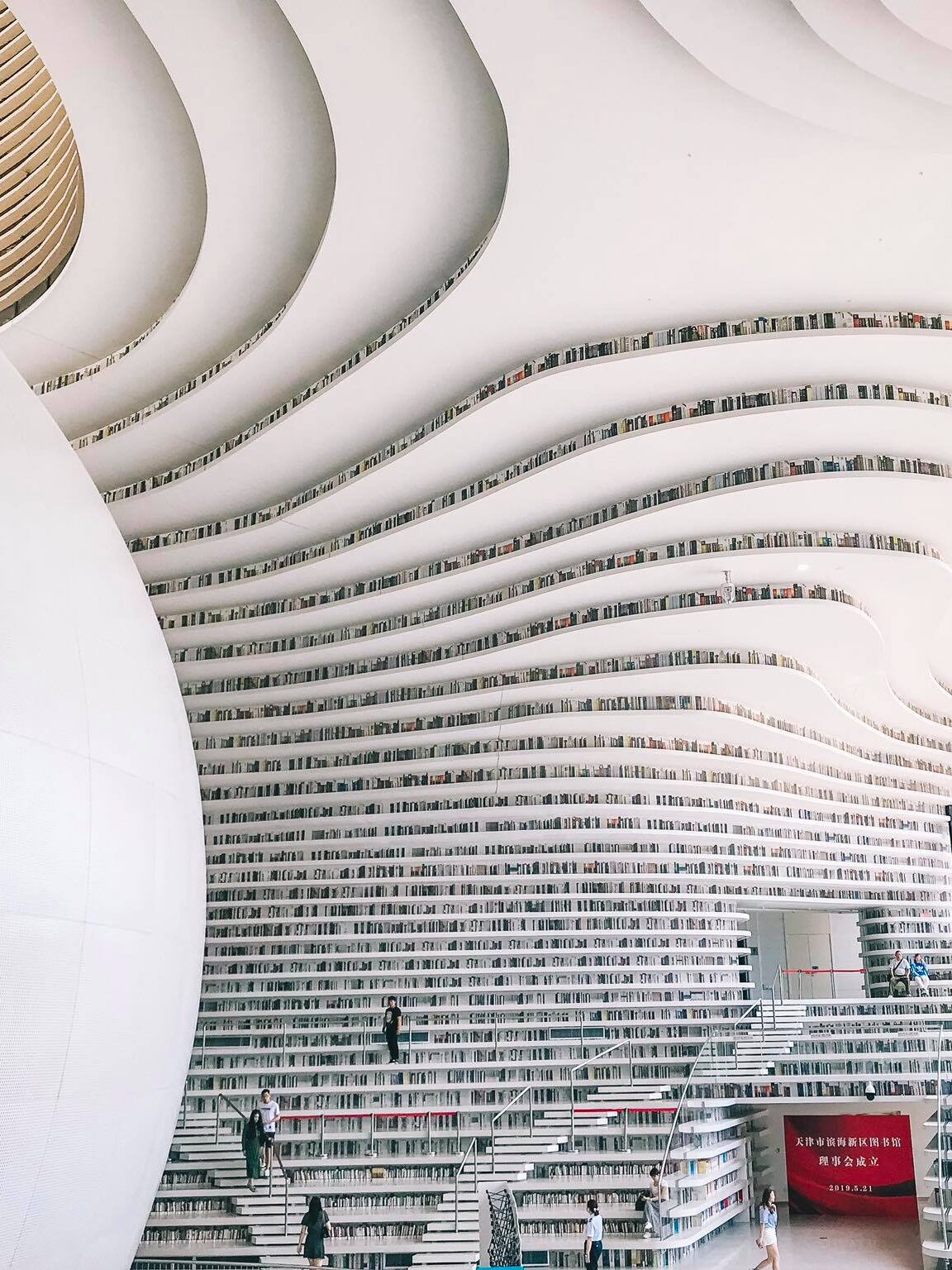 The Tianjin Binhai Library was not without its challenges though. The city's tumultuous weather patterns posed threats to the structure's integrity. Additionally, construction took longer than expected, so the 1.2 million books that were initially planned were reduced to 200,000 books. Nevertheless, the design team's vision for the library remained consistent, and they created an architectural masterpiece that has become a symbol of the city's innovative spirit.
#TianjinBinhaiLibrary, #MVRDV, #China, #Architecture, #Innovation,