Devil's Bridge Trail in Sedona, Arizona
If you're looking for a challenging hike that promises breathtaking views, then Devil's Bridge Trail in Sedona, Arizona should be on the top of your list. This scenic hike is one of the most popular trails in Sedona and offers stunning panoramic views of the Red Rock Country.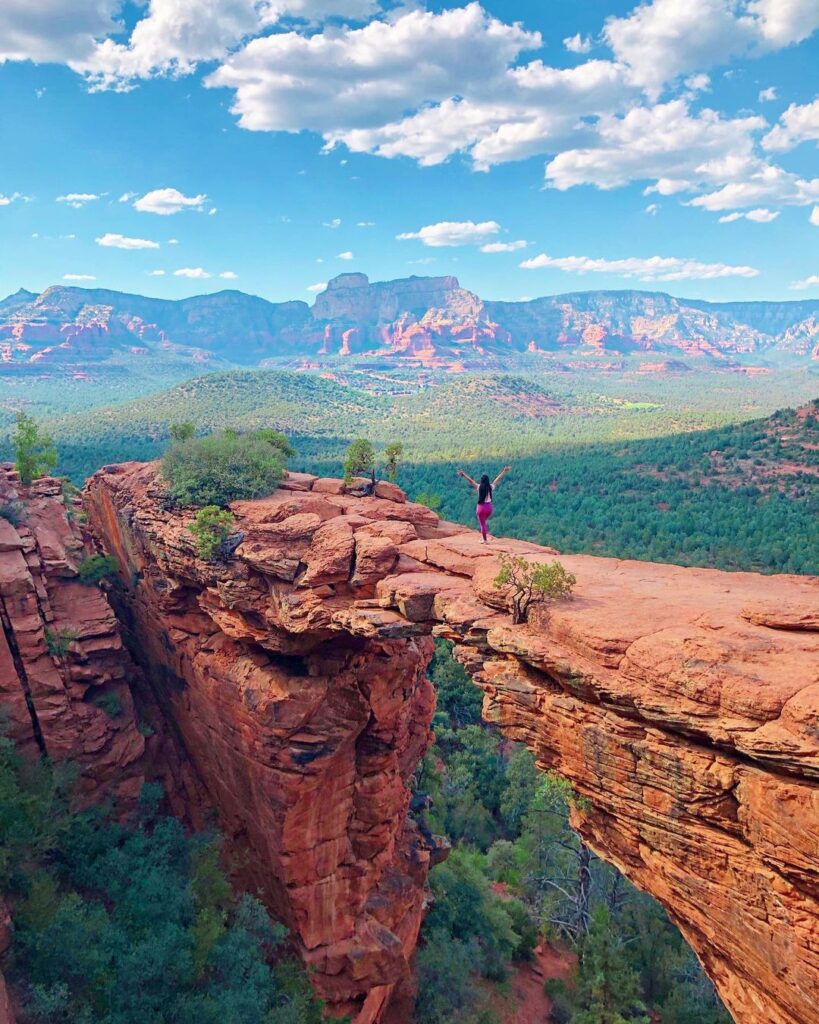 Devil's Bridge Trail is a moderate level hike that spans 4.2 miles round trip. The trail is well marked and starts at the Dry Creek Vista Trailhead, where parking is available. The trail initially runs along the Dry Creek Wash, and hikers will need to cross the wash a few times as they make their way towards the Devil's Bridge.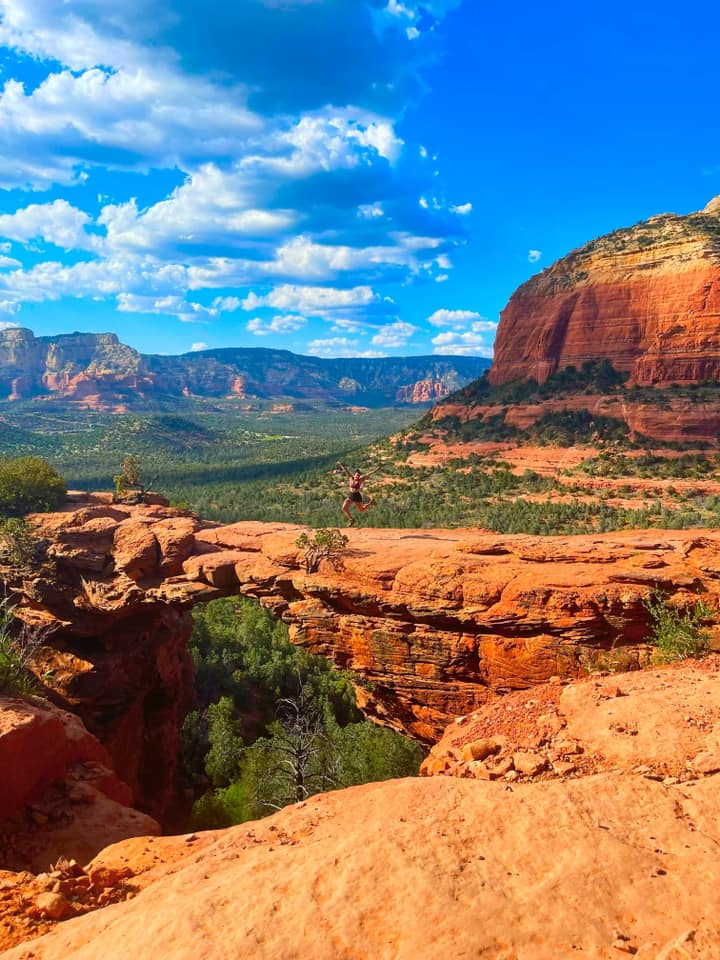 As the trail ascends, visitors are treated to stunning views of the surrounding desert landscape. The trail is rocky in some areas, and hikers should wear appropriate shoes and bring plenty of water. The last section of the trail leading up to the Devil's Bridge is the steepest and requires some scrambling up a rock face. However, the payoff is worth it as the Devil's Bridge is a natural sandstone arch that offers breathtaking views of the valley below.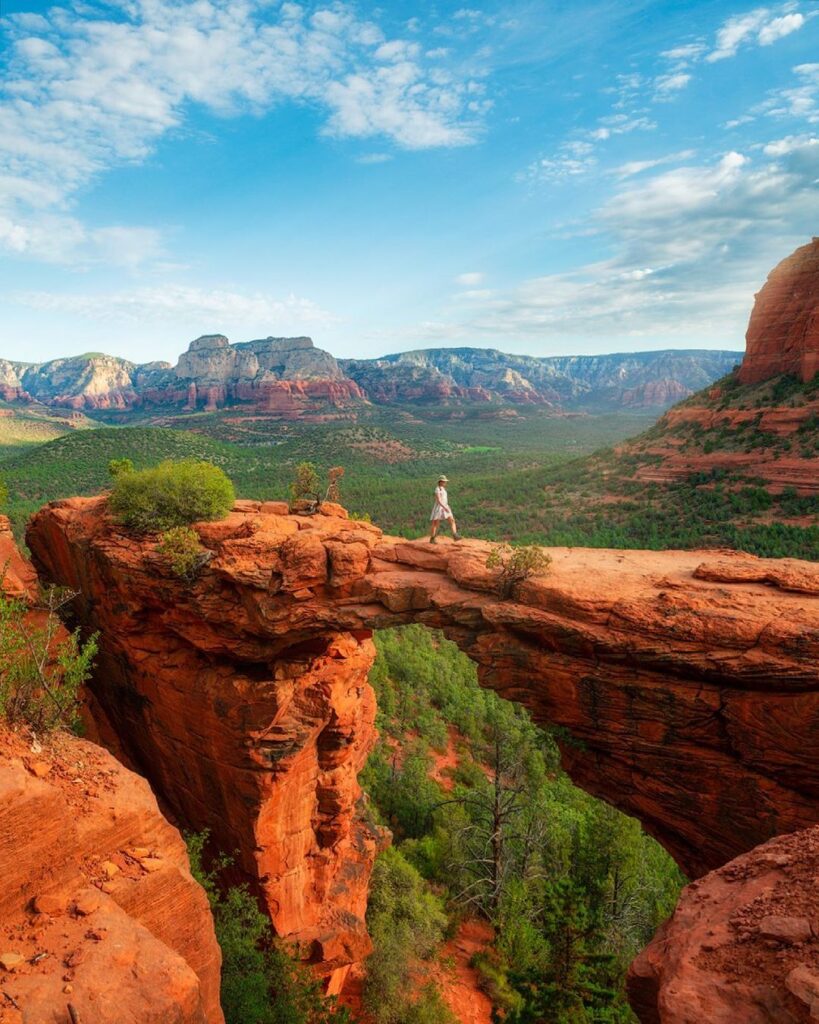 The Devil's Bridge is a popular spot for hikers to take pictures, but caution is advised as the drop-offs can be steep, and visitors should remain behind the barriers that have been erected for their safety. Visitors can also walk across the bridge and take in the stunning views on both sides. There are also several other viewpoints on the trail that offer equally impressive views of the canyon.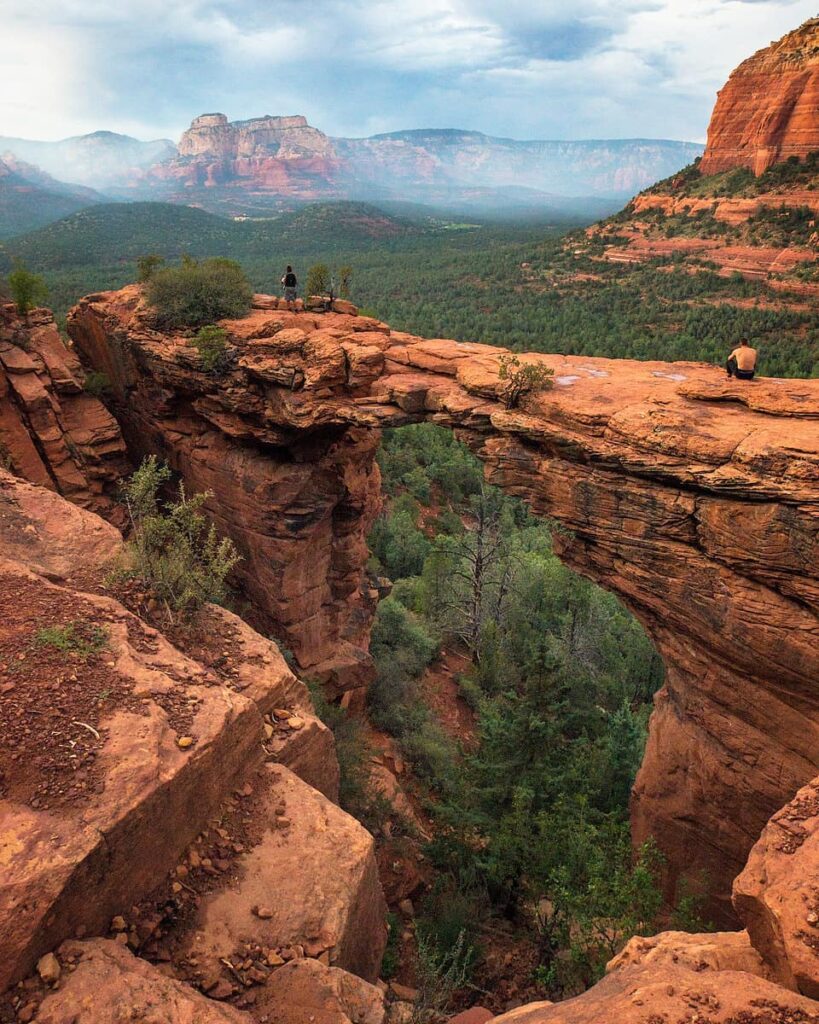 Visitors to Sedona should note that there are no bathroom facilities available on the trail, and they should come prepared for a moderate level hike in the desert. Proper hiking boots and ample water supplies are highly recommended, as well as sun protection.
#SedonaArizona, #DevilsBridgeTrail #Hiking, #RedRockCountry, #NaturalWonders,