Football Pitch In The Forest
If you happen to find yourself in Meshchersky Park near Moscow, take a stroll through the forest and you may stumble upon an unexpected surprise – a football pitch!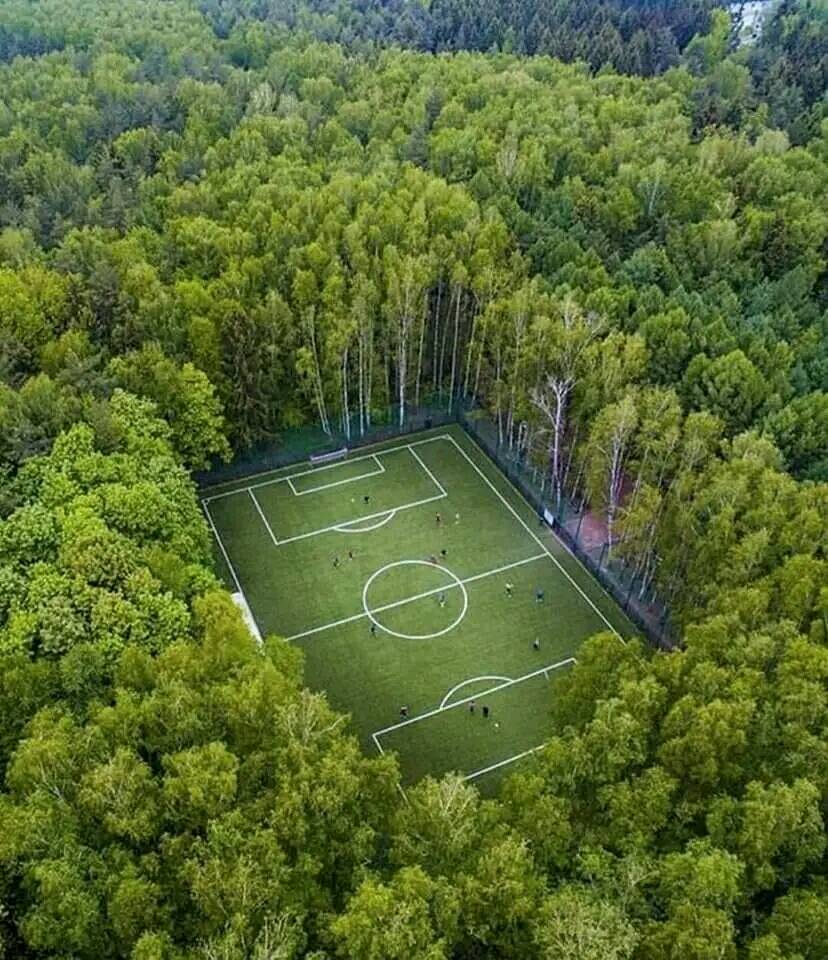 Nestled amidst towering trees, this pitch offers a unique and picturesque setting for a game of football. The grass is always kept neatly trimmed and the wooden benches on the sidelines offer a comfortable place to rest during breaks.
Despite being located in a forest, the pitch is fully equipped with floodlights, making it possible to enjoy a match even in the evenings. And for those who prefer a more natural ambiance, the light coming through the leaves of the trees adds a touch of magic to the experience.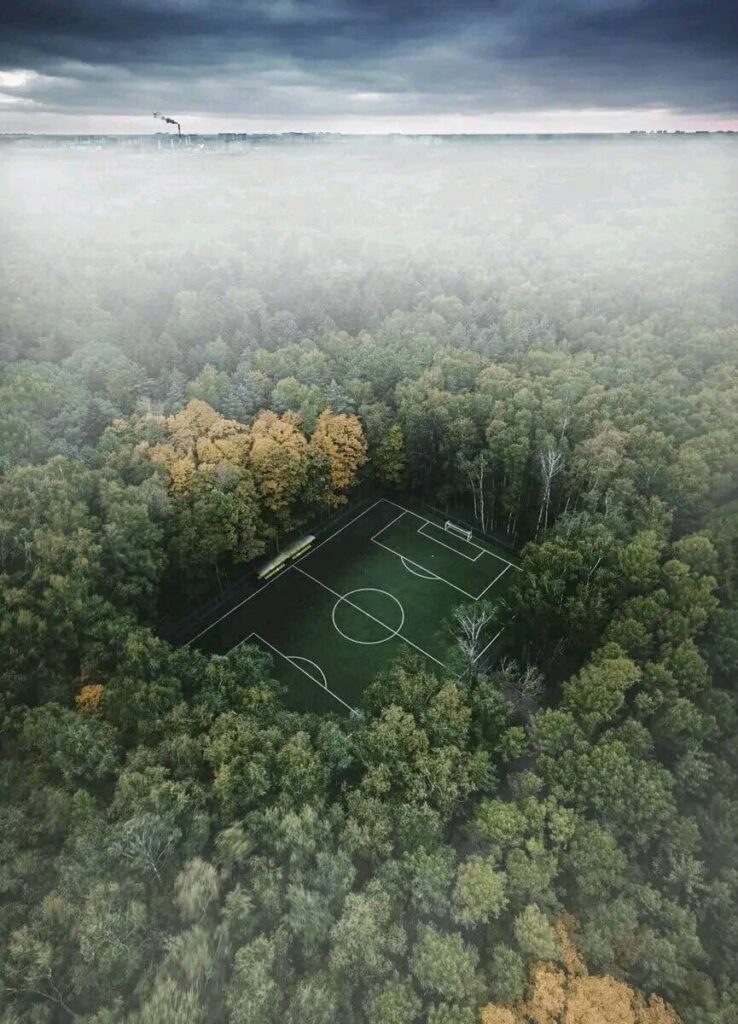 While playing football in a forest may sound odd at first, this pitch attracts many football enthusiasts who enjoy the peaceful and tranquil surroundings. It's also a popular spot for team-building exercises and friendly matches between coworkers.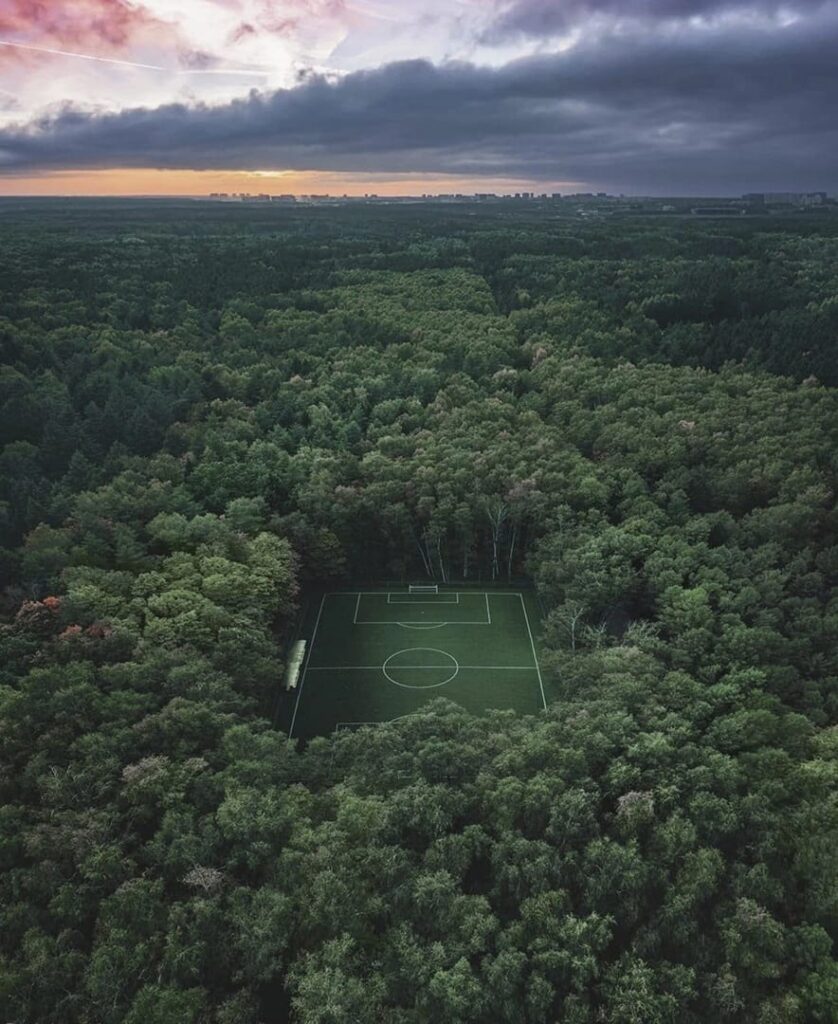 But the forest football pitch isn't just a fun recreational space. It also serves as a reminder of the importance of preserving our natural environment. Its location within the park is a testament to the effort to preserve green spaces in the city.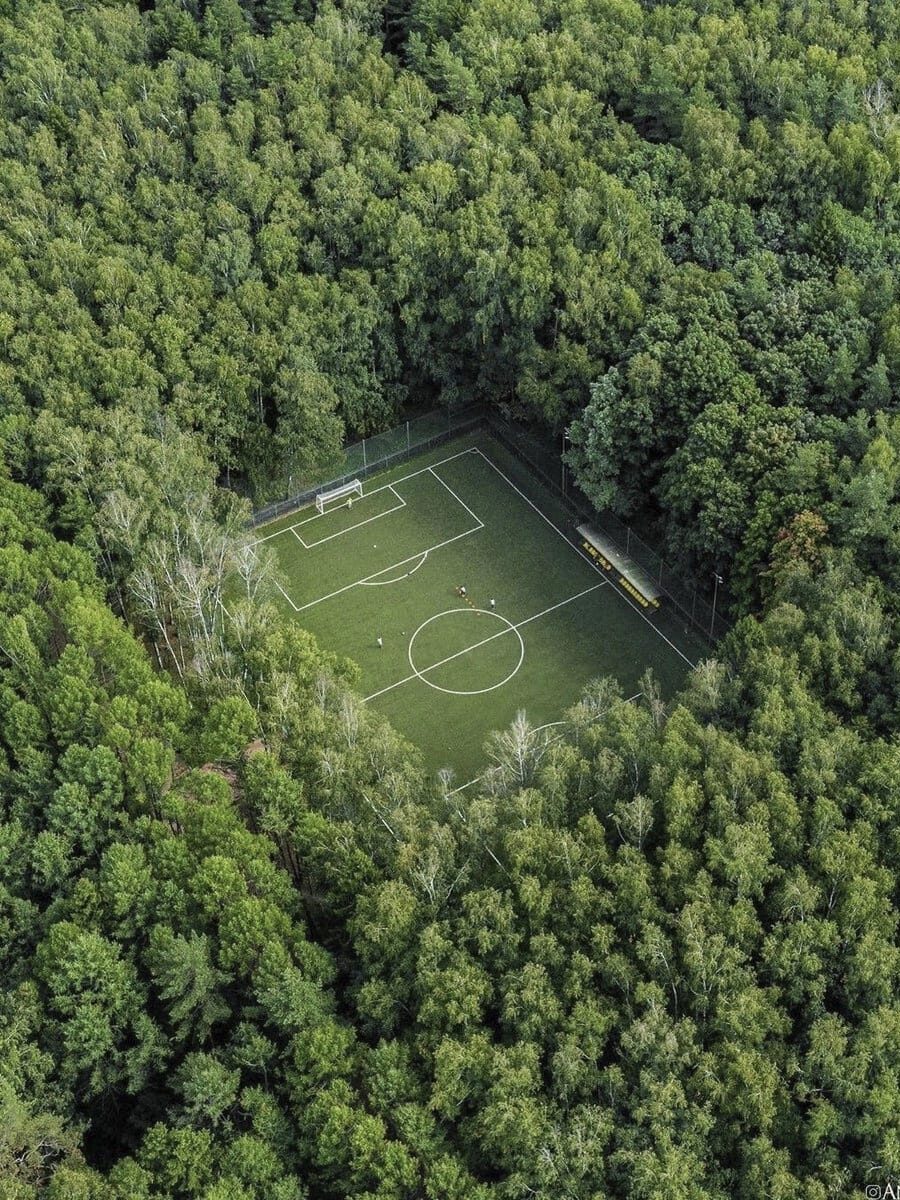 Meshchersky Park, where the pitch is located, is a 640-hectare forest and parkland near Moscow that was once a royal hunting ground. It's now a popular spot for outdoor activities such as jogging, cycling, and picnicking. The forest is also home to a variety of wildlife including foxes, rabbits, and badgers.
In addition to being a place for sports and recreation, the forest also has a storied history. During World War II, the area was the site of a fierce battle between German and Soviet forces. Today, visitors can explore a museum and monuments dedicated to the soldiers who fought in the battle.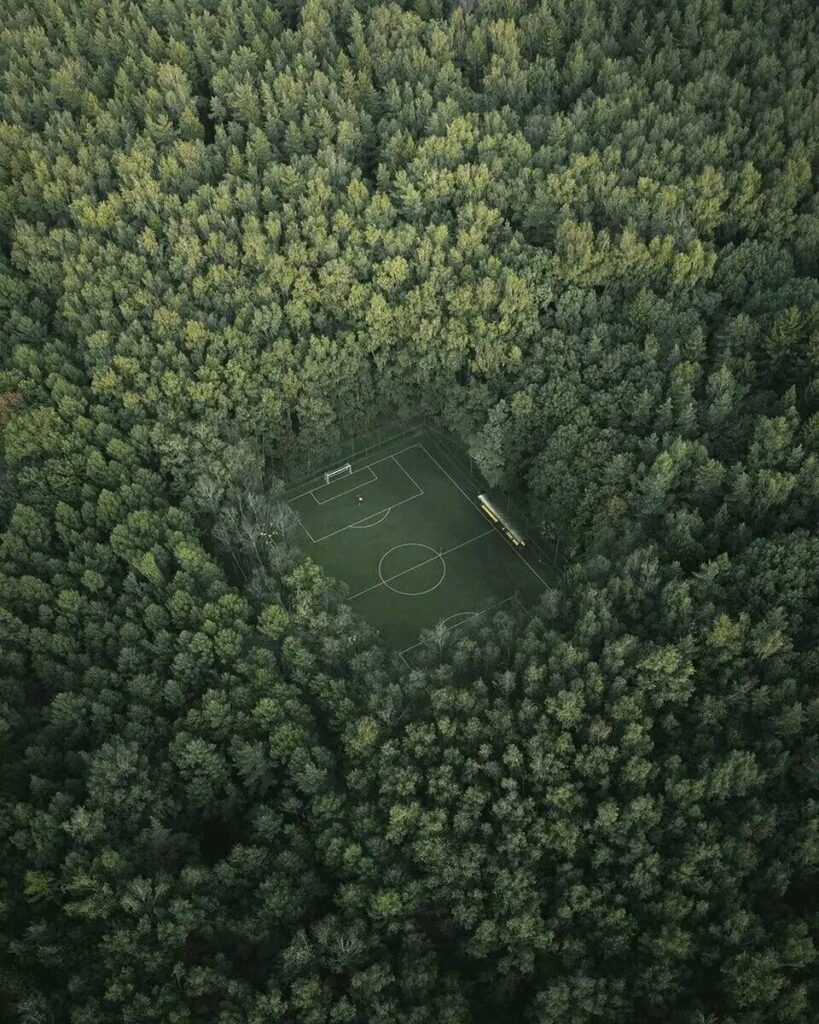 Whether you're a football fan or just looking for a peaceful retreat from the hustle and bustle of the city, the football pitch in Meshchersky Park is definitely worth a visit.