L'Arbre Blanc in Montpellier – A Striking Architectural Marvel
Innovation and creativity in architecture have given birth to several iconic structures around the world. One such impressive creation is L'Arbre Blanc in Montpellier, France. Designed by Sou Fujimoto, Nicolas Laisné, and Dimitri Roussel, L'Arbre Blanc is a 56-meter-high tower that stands tall in the heart of Montpellier.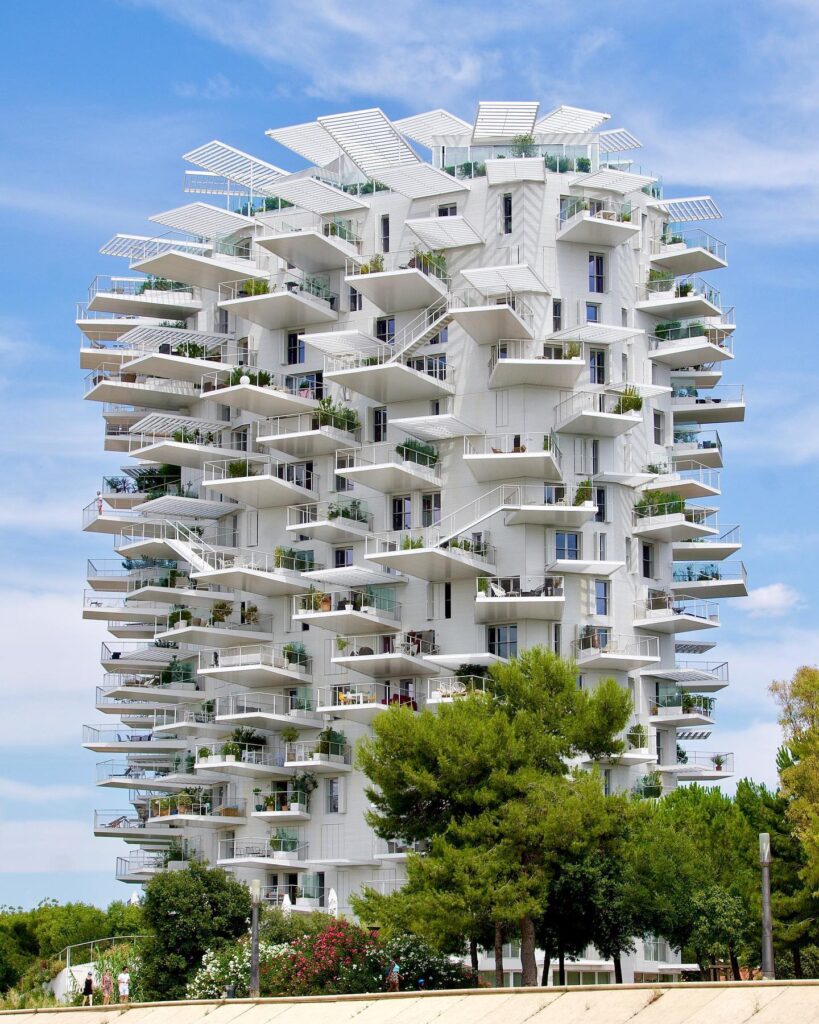 The tower derives its name from its organic and tree-like design. It features 17 levels, each showcasing a unique architectural element. Its striking white color is a representation of the transition and growth of the city. The innovative design of the tower has created a dynamic structure that has become a symbol of modernity and vitality in Montpellier.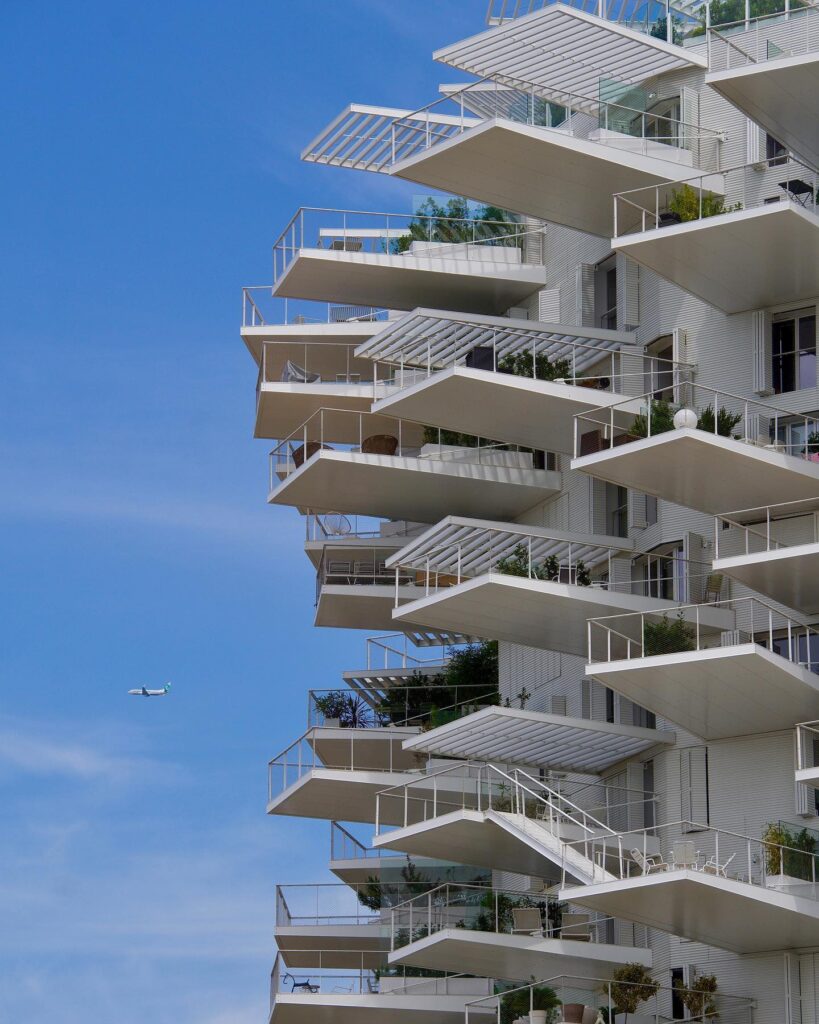 One of the most distinctive features of L'Arbre Blanc is its façade. The tower's intricate latticework design is inspired by the trellis screens from traditional Mediterranean architecture. The elaborate design serves a purpose beyond aesthetics. It acts as a sunshade, filtering the strong rays of the sun, and providing a comfortable indoor environment, even on the hottest summer days.
L'Arbre Blanc houses both residential and commercial spaces in its 120 apartments and offices. The apartments range in size from studios to multi-level penthouses. Each unit is equipped with a private balcony, providing stunning views of the Mediterranean Sea and the Montpellier skyline.
It is not only the exterior that is impressive, but the interiors are also remarkable. The apartments are designed with an open-plan concept, featuring high ceilings, sustainable materials, and state-of-the-art technologies. The attention to detail in the interior design and functionality has resulted in creating spaces that are both aesthetically pleasing and comfortable to live in.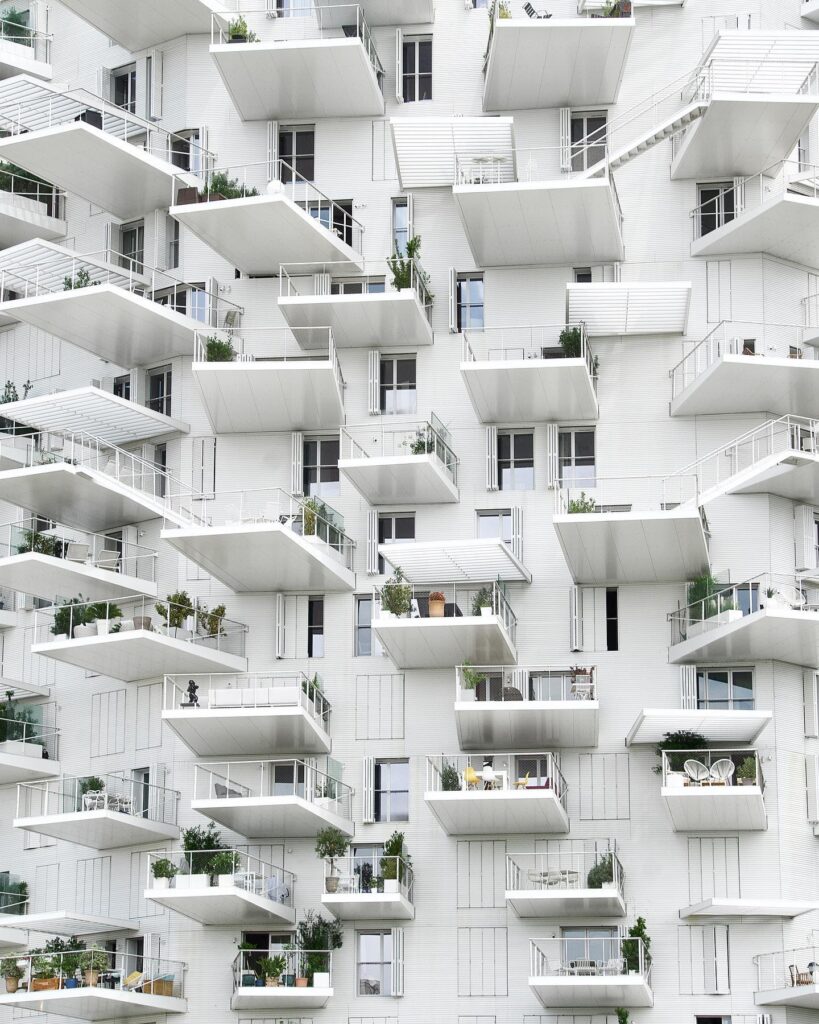 L'Arbre Blanc is not just a tower; it is a community. The tower has a spacious public square at its base, creating a sense of openness and accessibility. There are numerous cafes, restaurants, and shops that add to the vibrancy of the community. The tower also includes a children's daycare, a gym, and a rooftop swimming pool, providing a complete and comfortable living experience.
As with any innovative structure, L'Arbre Blanc has faced some challenges. However, the designers were able to overcome them through intelligent solutions and creative ideas. For instance, the city's authorities initially denied the designers permission to construct the building. The architects tackled this by creating a model of the tower using 3D printing technology to demonstrate the project's feasibility. This innovative approach proved effective, and the building's construction was approved.