Jatayu Earth's Center Bird Sculpture
The Jatayu Earth's Center Bird Sculpture located in Kerala, India is an incredible piece of art that is inspiring and mesmerizing. The sculpture depicts the legendary bird Jatayu from the Hindu epic Ramayana who is believed to have lived a noble and selfless life. The sculpture stands tall at 200 feet high, making it the largest bird sculpture in the world, and it is located atop a hill in Chadayamangalam in Kollam district.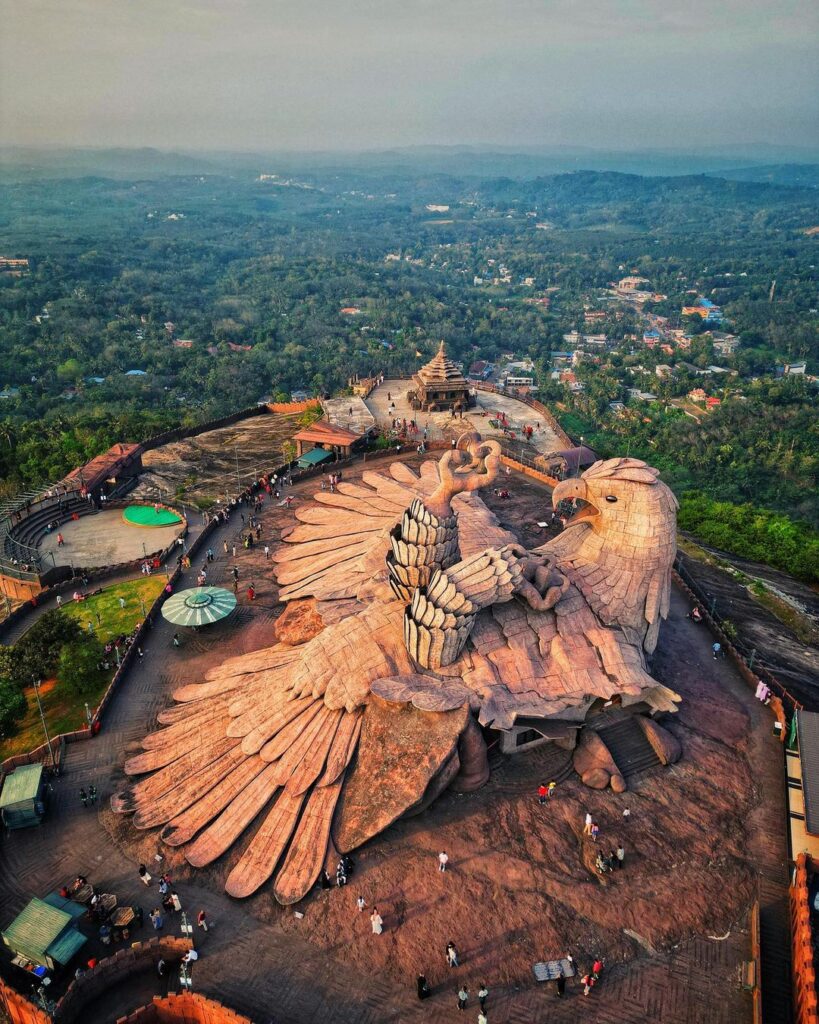 It was created in honor of the brave bird Jatayu, who sacrificed his life trying to save Sita, the wife of Lord Rama, from the clutches of the demon king Ravana. The sculpture has become a must-visit destination for everyone who wants to see an incredible piece of art while admiring the beauty of nature.
The Jatayu Earth's Center Bird Sculpture is a fine example of human ingenuity and devotion. The sculpture is built on a hill that is home to several species of rare birds, making it an ideal site for bird-watchers. The sculpture is made out of granite and concrete and weighs a whopping 70,000 tons. It took several years and a lot of effort to construct the sculpture, but the end result is nothing short of a masterpiece.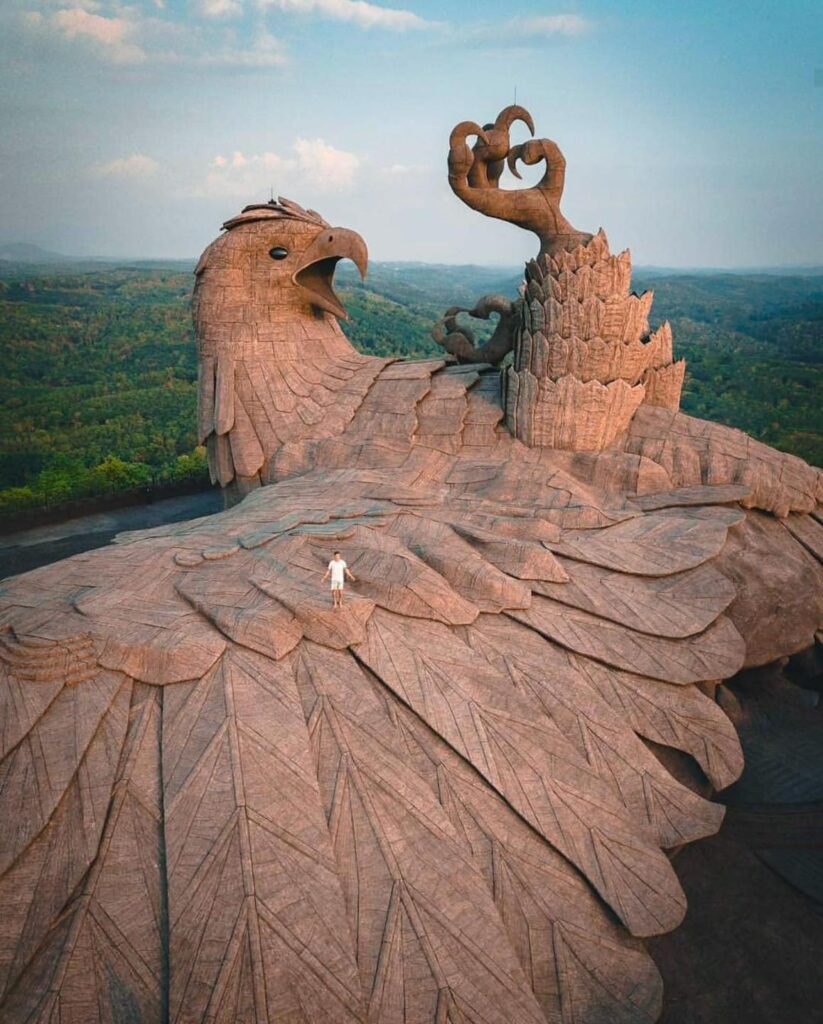 The sculpture is designed to depict Jatayu lying on the ground with his wings spread out. The wings measure over 150 feet wide, and the tail is 70 feet long. The sculpture is so massive that it can be seen from a distance of 30 kilometers. The sculpture is said to have been created to promote tourism in the state of Kerala. The site has many amenities for tourists, including a restaurant, a museum, and a large parking area.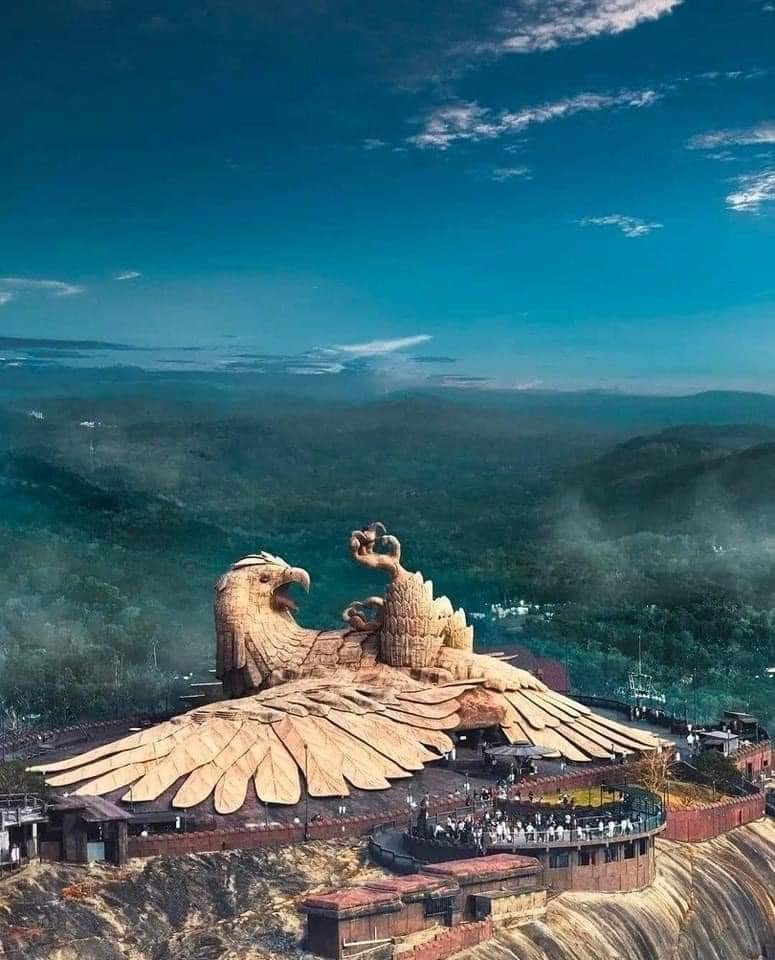 One of the most striking features of the sculpture is its attention to detail. The sculpture looks incredibly lifelike, and the designers have paid attention to the smallest of details. The facial features of the bird are so realistic that it seems like the bird is alive. The feather texture, color, and length have all been rendered with great care and skill. Visitors to the site can't help but marvel at the level of detail and workmanship that have gone into creating this masterpiece.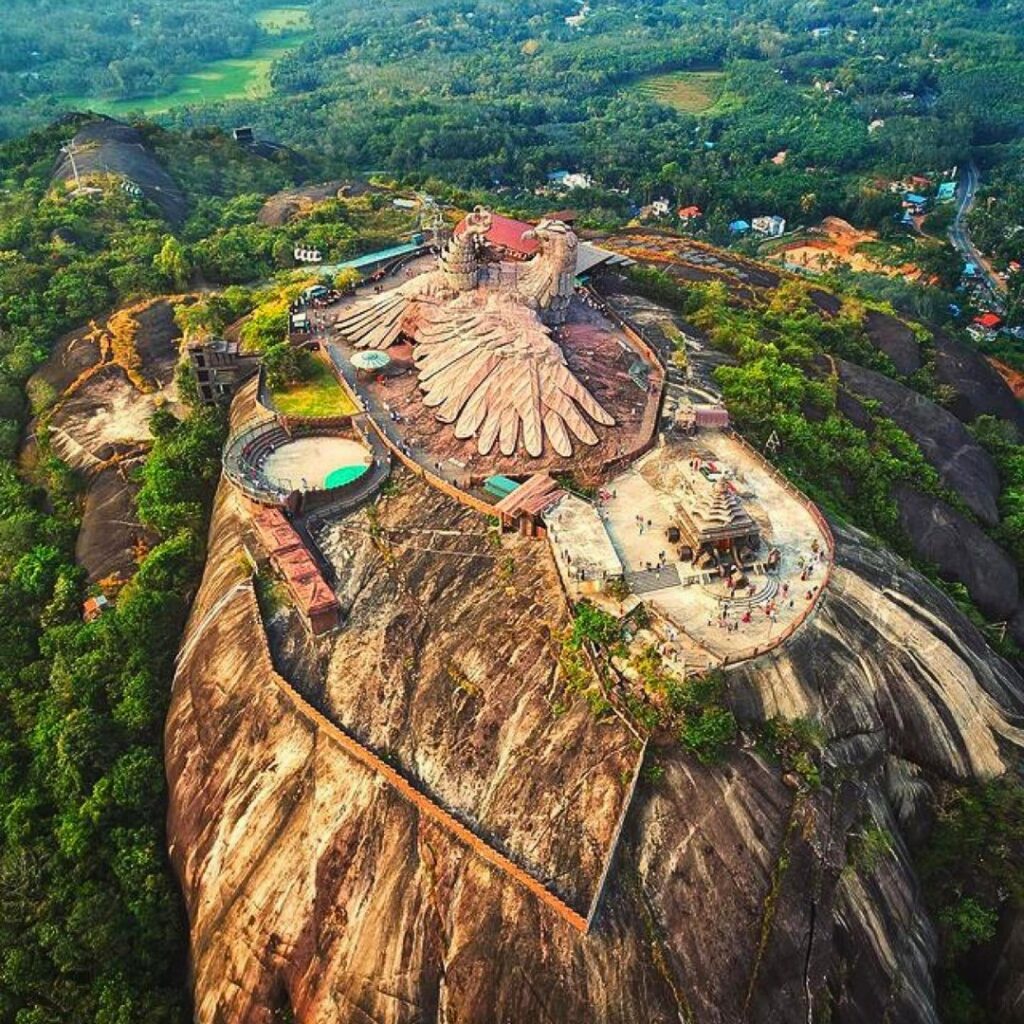 Jatayu Earth's Center Bird Sculpture is a remarkable piece of art that represents courage, devotion, and skill. It is a testament to the human ability to create something beautiful and inspiring. The sculpture celebrates the spirit of Jatayu and his noble sacrifice. It has become a must-visit destination for tourists who want to see a magnificent piece of art while enjoying the beauty of nature. The sculpture is an incredible achievement and is a symbol of India's rich culture and heritage.
#JatayuEarthCenter, #BirdSculpture, #Courage, #Devotion, #Ramayana, #Kerala, #India, #Tourism, #Masterpiece,