Pandawa Beach Road: Built Deep Into the Ground
Pandawa Beach Road is located in the southern part of Bali Island, Indonesia. It is one of the most popular tourist attractions in Bali, characterized by a road built deep into the ground, which provides breathtaking views of Bali's southern coastline. The construction of the road is a technological wonder, and its landmark design provides a unique spot for travelers to explore and enjoy.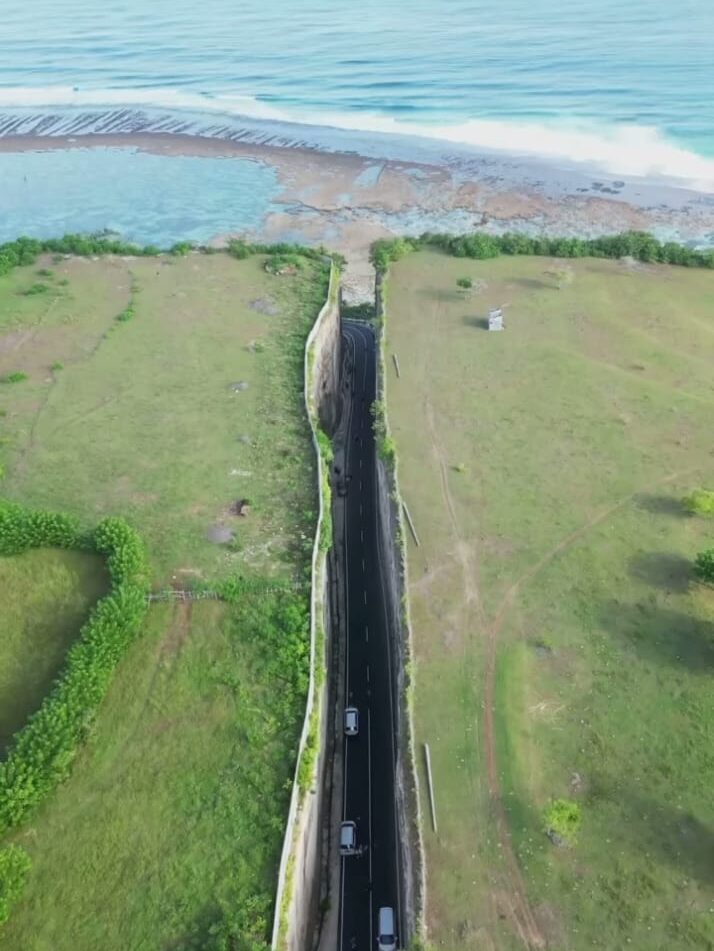 The road at Pandawa Beach is masterfully engineered to provide a safe and secure pathway for vehicles and pedestrians alike. It has been built deep into the ground, as visitors travel through an extensive tunnel system that has been dug into the side of the rugged limestone cliff. The tunnel system is bordered with high walls, making it safe for both drivers and pedestrians to cross. The road is also equipped with lights, providing an amazing scenic view of the surroundings.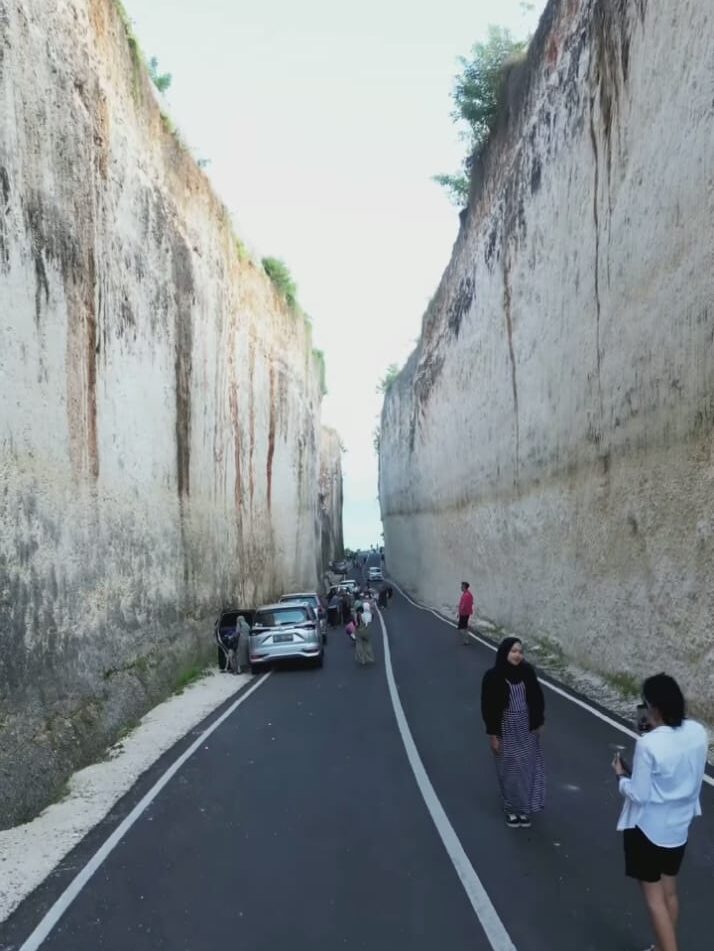 The construction and architectural planning of the road is a remarkable example of modern engineering genius. The road's elevation and curvature are intricately planned, and the roadsides are beautifully landscaped with lush tropical foliage, adding to its natural beauty.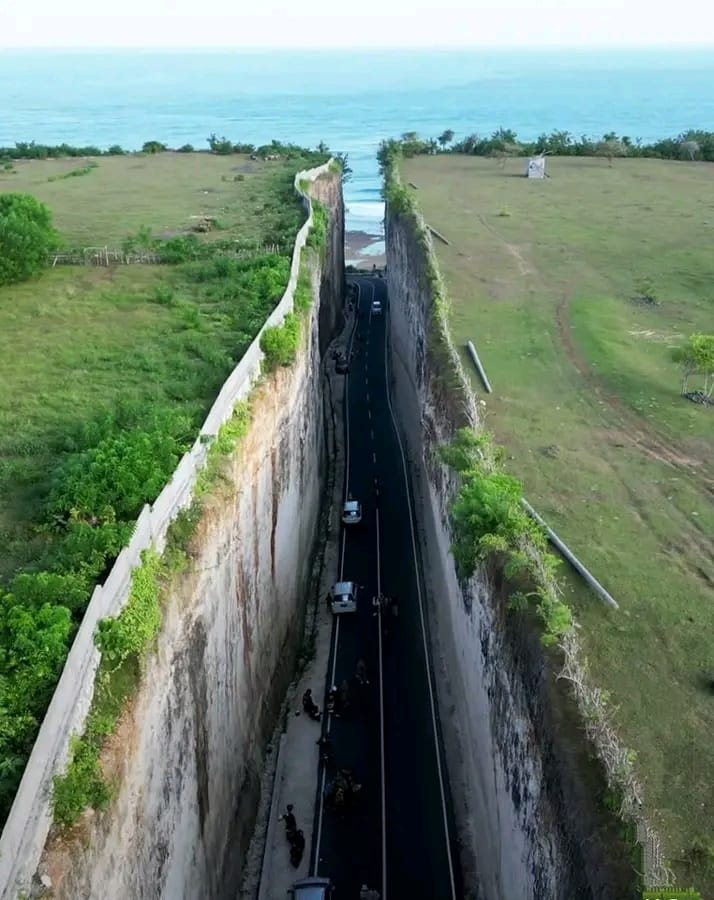 Pandawa Beach Road is not only an engineering marvel but also a popular tourist destination. The area is known for its beautiful cliffs, clear waters, and breathtaking sunsets. The road's path is paved with white limestone, leading visitors to the stunning cliffside that is a perfect place to take in the awe-inspiring views of Bali's coastline.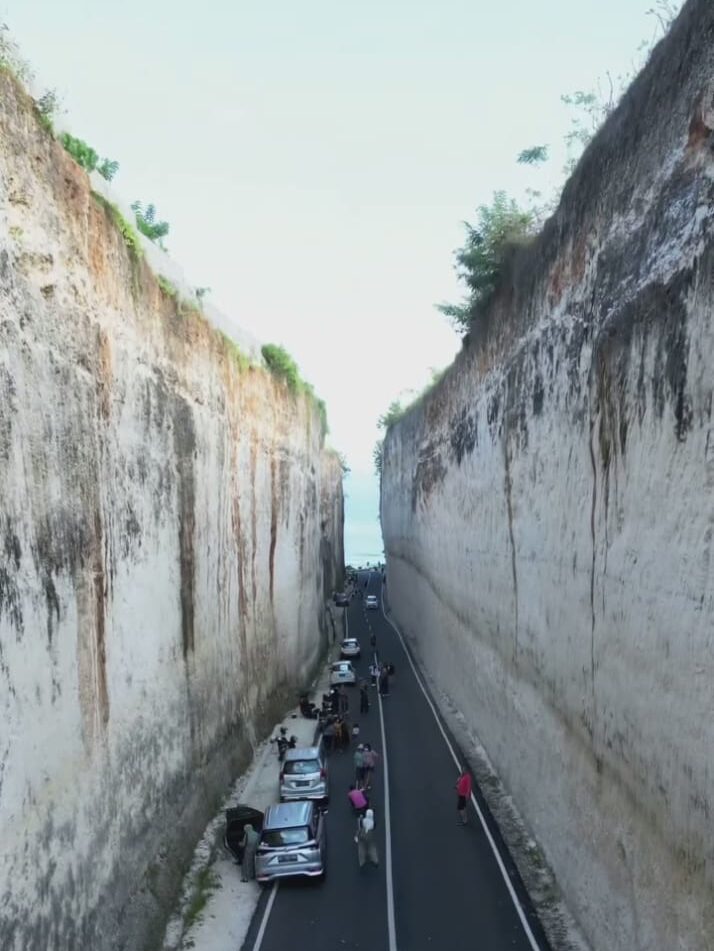 The road's construction project took several years to complete and involved extensive and detailed planning. The area was first excavated, and several tunnels were dug into the limestone cliffs. The tunnels were lined with steel and concrete, providing the necessary support to the road. The elevation and curvature of the road were also planned with extreme care, to optimize the scenic views of the surrounding area.