The Golden Hand Bridge in Vietnam: A Stunning Masterpiece of Art and Architecture
The Golden Hand Bridge, also known as the Golden Bridge, is a pedestrian bridge located on the top of Nui Chua Mountain at Ba Na Hills, Da Nang, Vietnam. It is a popular tourist attraction located approximately 30 minutes outside of Da Nang and is one of the main attractions at the Ba Na Hills amusement park. The bridge is famous for its unique design featuring two giant hands that appear to be supporting the bridge. It is suspended almost 4,600 feet above sea level and stretches 500 feet long, consisting of eight sections.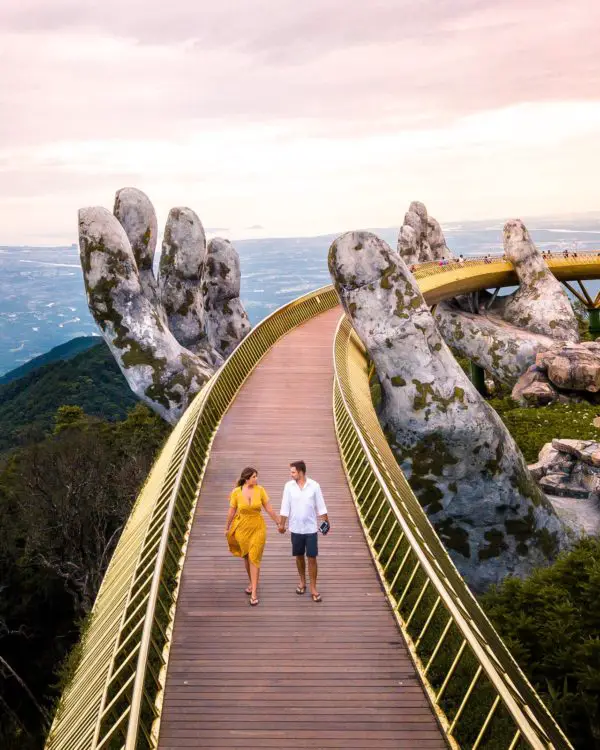 The Golden Hand Bridge is a unique architectural masterpiece that has captured the world's attention. The bridge, which opened in 2018, is a pedestrian walkway that stretches 150 meters across a valley, offering visitors a stunning view of the surrounding landscape.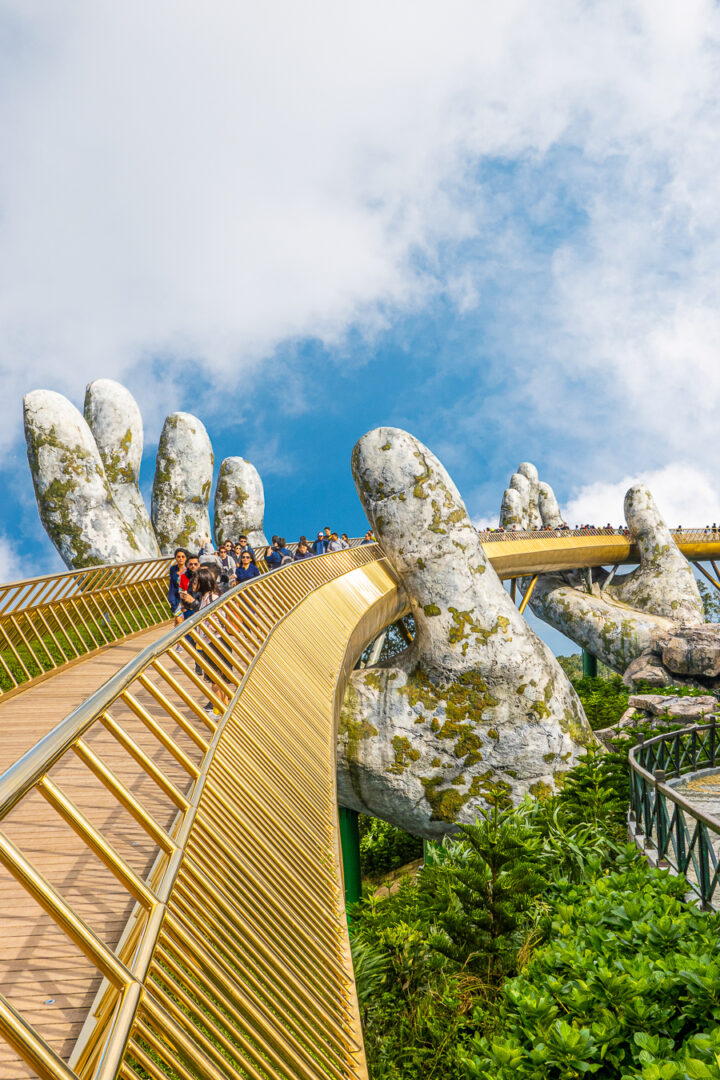 The bridge itself is made of timber slats and is supported by a series of steel arches that give the structure its distinctive shape. The eight spans of the bridge are connected by steel cables and anchored to concrete pillars that are sunk deep into the mountain. The bridge is approximately 150 meters long and is 5 meters wide, with a pedestrian section of 3 meters and flower beds on either side that are 1 meter wide.
One of the most impressive features of the bridge is its location. The bridge sits on the top of Nui Chua Mountain, which is almost 1,400 meters above sea level. This location offers visitors breathtaking views of the surrounding countryside and the city of Da Nang. The bridge's unique design and location have made it a popular tourist attraction, drawing visitors from all over the world to experience its beauty and magnificence firsthand.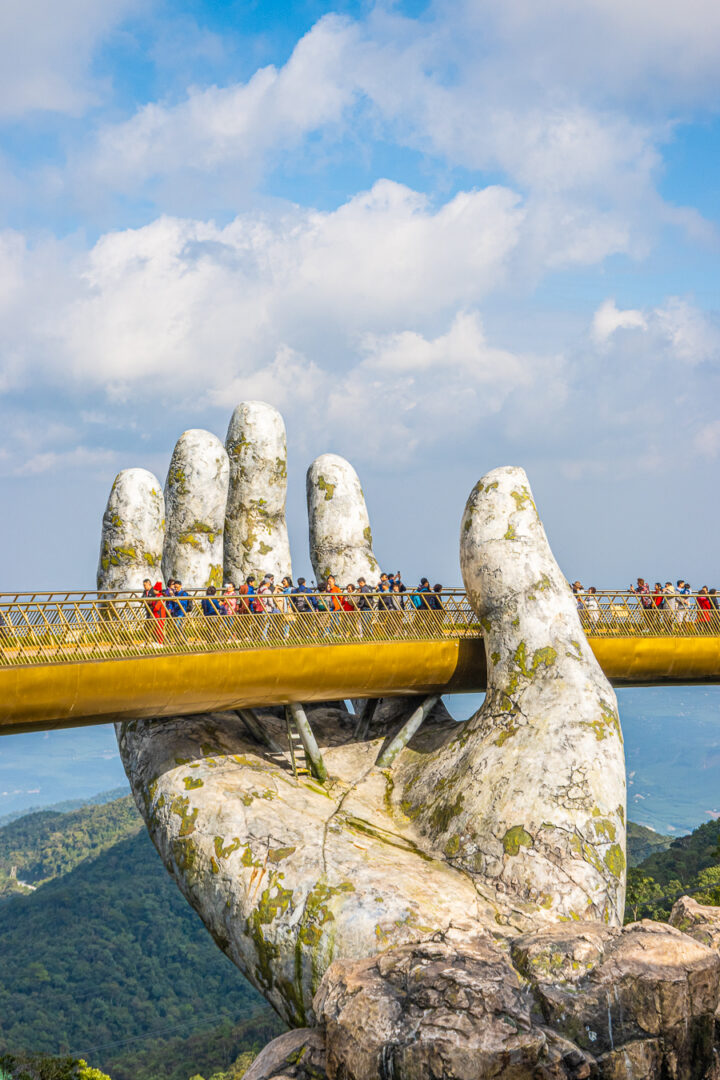 The surrounding area of the bridge offers visitors many attractions to explore. One of the must-visit attractions is the Ba Na Hills, which is often referred to as a fairyland and attracts flocks of visitors every day. The Ba Na Hills has many thrilling rides, such as the Alpine Coaster, which is a 1,300-meter-long roller coaster track. Another attraction to visit is the Fire Breathing Dragon Bridge located in Da Nang. The Dragon Bridge is a stunning 666-meter-long bridge comprising of a golden fire-breathing dragon crossing the Han River. The bridge was built to commemorate the occupation of Da Nang port by North Vietnam, with the dragon symbolizing power and prosperity.