Gallery of Penda Designs Modular Timber Tower in Toronto Inspired by Habitat67
Penda Designs, a Chinese and Austrian architectural firm, has recently unveiled their latest project, the modular timber tower in Toronto, Canada inspired by Habitat67, a landmark architectural building in Montreal. The modular timber tower is a modern and sustainable residential building that offers a new perspective on modular construction.
The tower is built with natural materials that blend in beautifully with the environment. The building's façade is designed with wooden lattices, which create an intricate and eye-catching design. The lattices also provide natural ventilation, which is an eco-friendly feature that promotes sustainable living.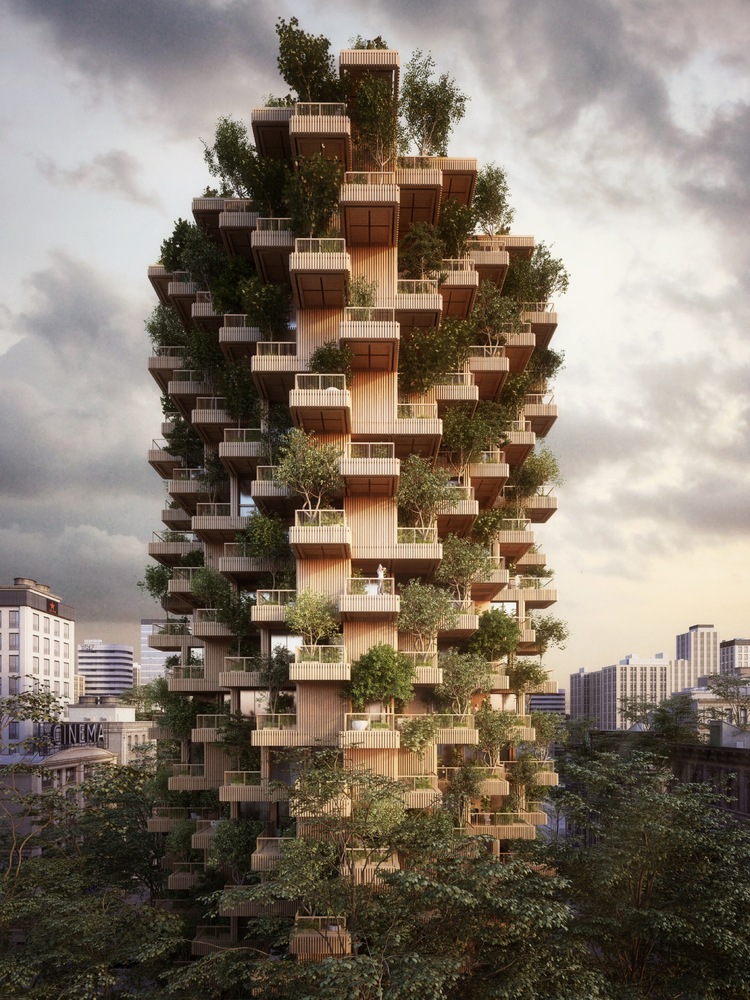 The design of the modular timber tower is heavily inspired by Habitat67, which was built during the Expo 67 world's fair in Montreal. Habitat67 is an iconic architectural building that features a unique design that blends urban living with natural elements.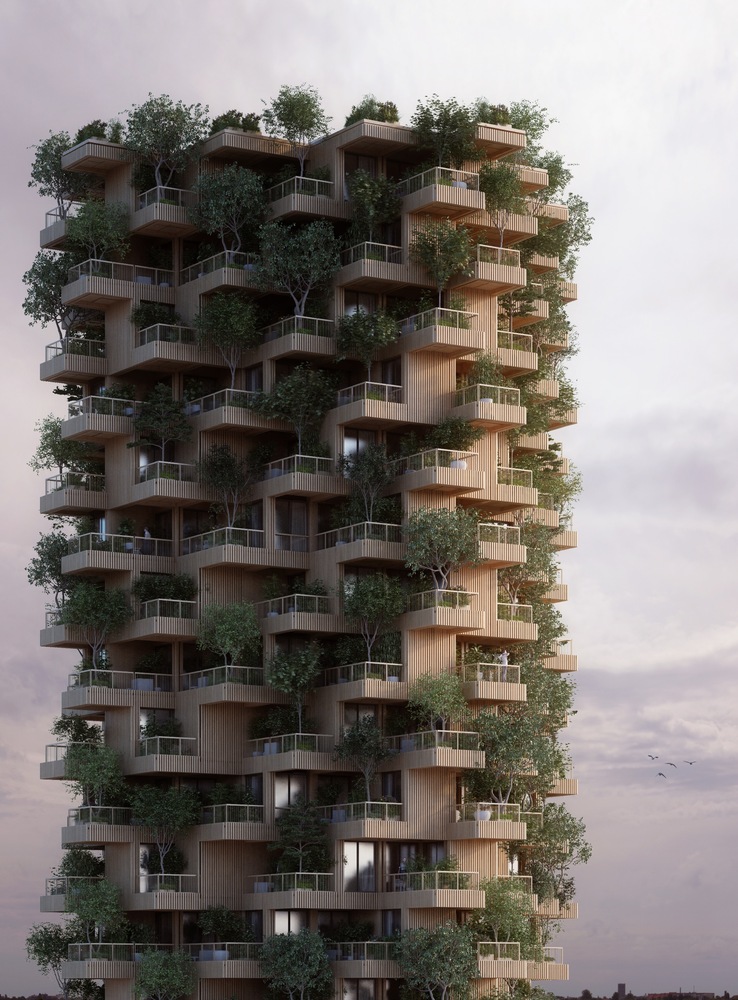 The building's stacked cubes offer a fresh take on traditional apartment living. Penda Designs wanted to pay homage to the iconic building while also incorporating their own modern take on sustainable living.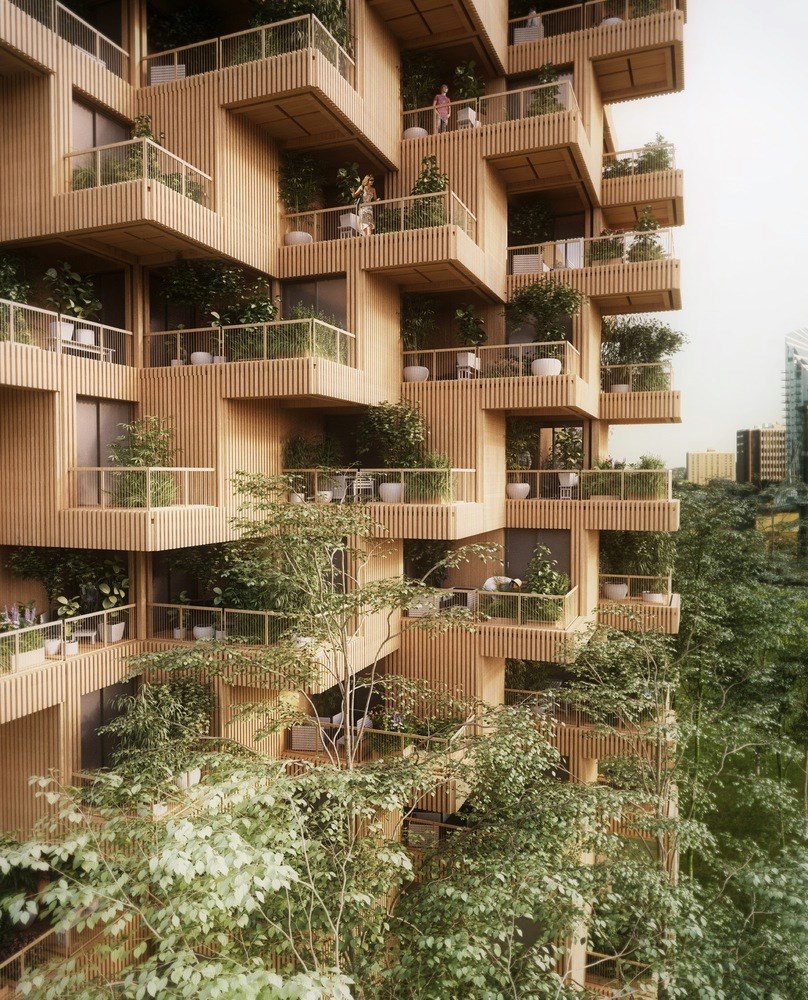 The modular tower will also offer a range of amenities that promote sustainable and healthy living. The building will feature gardens, a greenhouse, and a rooftop pool that will provide residents with access to fresh produce and a healthy environment. The building will also have a communal kitchen with cooking and dining facilities, which will encourage residents to cook and eat together.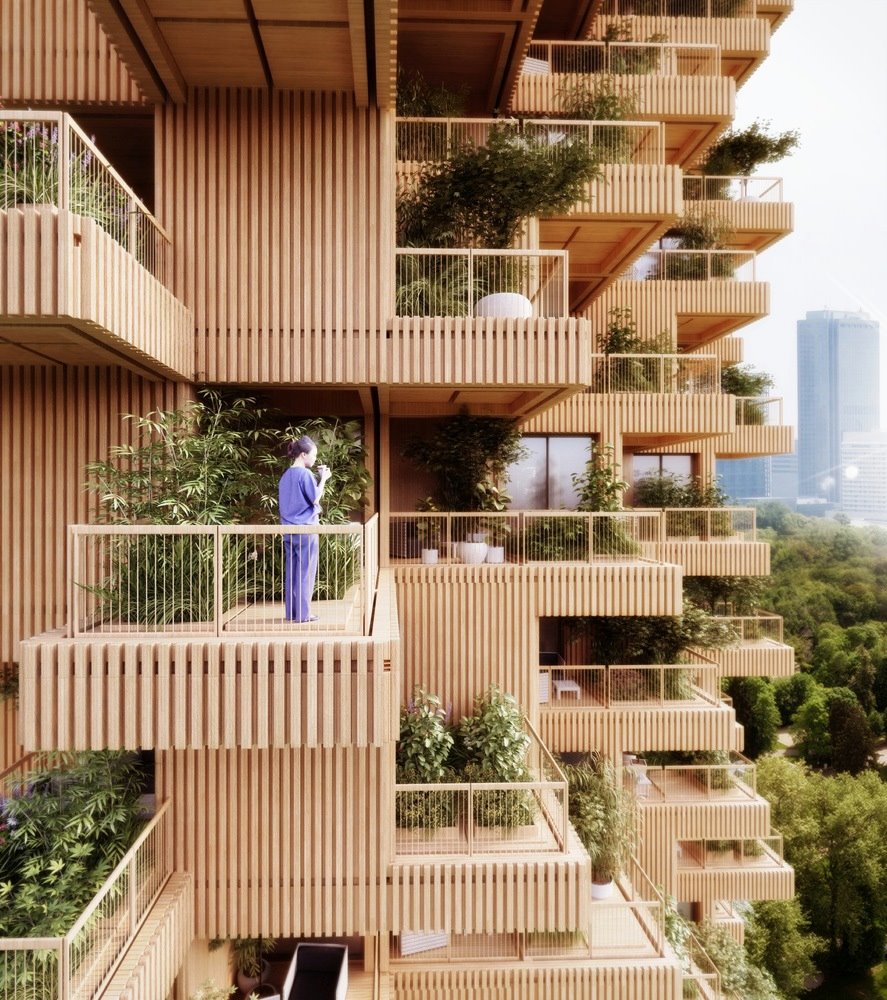 In terms of the interior design, the modular timber tower will offer a wide range of floor plans that cater to different lifestyles and needs. The building will feature convertible flats that can be transformed into different configurations depending on the user's preferences. The flats will also have an interlocking system that allows the creation of larger spaces for families or groups.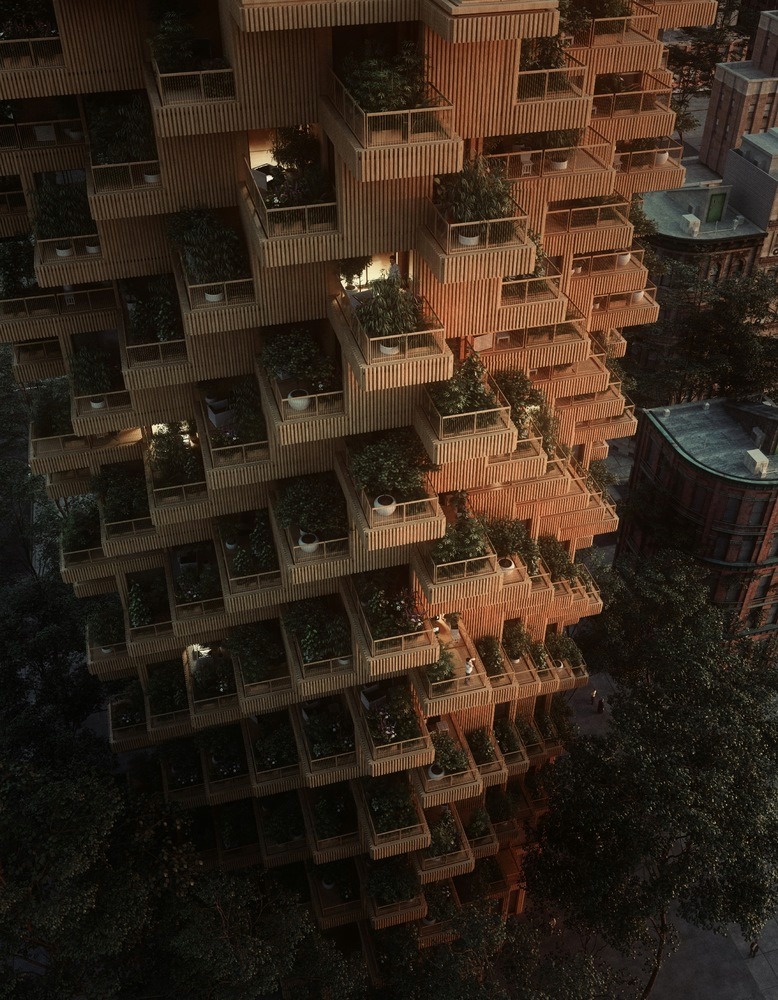 #PendaDesigns, #ModularTimberTower, #Habitat67, #SustainableLiving, #Architecture,